Discussion Starter
·
#1
·
Back when I was in college (mid-70's for you kids), I bought my first motorcycle, used from a roommate, a 1966 Honda 160 "Dream". It wasn't nearly as nice as the bike pictured below, but of course did have the general look of this one. Sure wish I'd been smarter and taken better care of it. It was a bit of an oil burner and I took it on a ride one day (I was living in Eureka, CA at the time) with no money in my pocket (typical college student). When she ran really low on oil and started to get hot I figured I could still make it home. When I shut her down she never started again. When I finished school I just left it in the garage of a friend and told him he could keep it.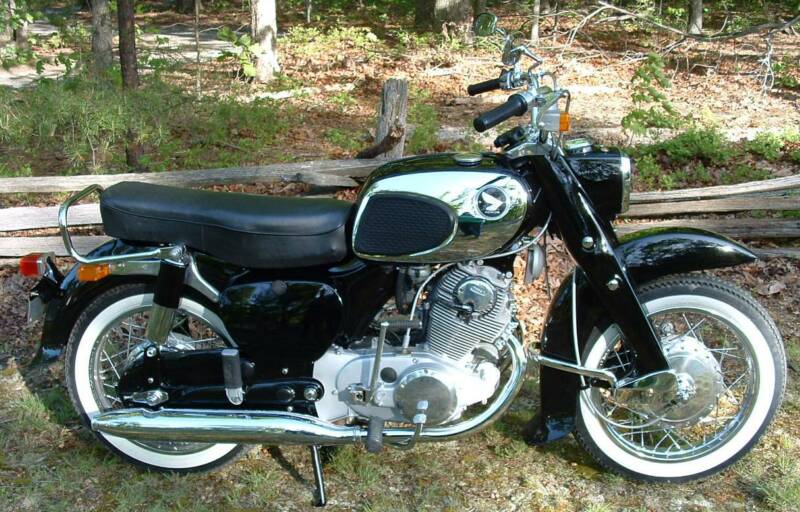 A few years later I bought a little Suzuki TC90. Though only 90ccs, a little lever on the transmission would allow you to switch it from street to trail gearing. I always wondered why we've not seen that on modern bikes as it was a really good feature!
What were some of your "first loves?"