Discussion Starter
·
#1
·
Ok this isn't a TW specific ride...but it would make a great TW trip! Since I've posted my past RR here I figured I would post this one as well...so here goes.


It was

Hot

....Then it was

COLD!
The Plan
: Do a 1700 mile loop through NV with 5 riders in 7 days, exploring abandoned mines, ranches and history as we go. The tracks were made, the bikes were prepped and we were ready to head to NV for our 2012 Adventure. We picked early June this year hoping to beat the heat and ride in nice green scenery (it might be a gamble since the weather forecast is looking pretty iffy the closer we get to blast off time). There would be four riders leaving on the 1st and a 5th rider meeting up with us two days later out on the trail some where.
This year I had a special theme for this trip with an idea that started during our last summers ride in NV....What is is? Keep reading below.....
We loaded the bikes and hit the road!
The Crew......
Trever
.....AKA: Novacaine. Riding a KTM 530 XCW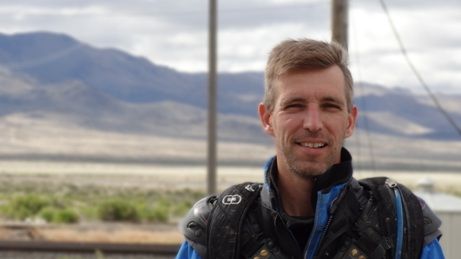 Andy
....AKA: Rommpy. Riding a KTM 450 EXC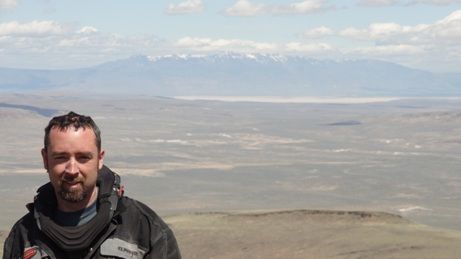 Tom
.....AKA: Hodakaguy. Riding a KTM 530 XCW
Mark
....AKA: KnightRider. Riding a KTM 450 XCW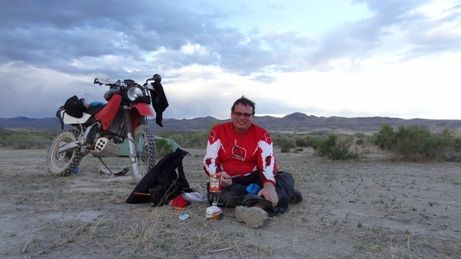 Alan
....AKA: Mamacone. Riding a Honda XR650R
Overview of our tracks.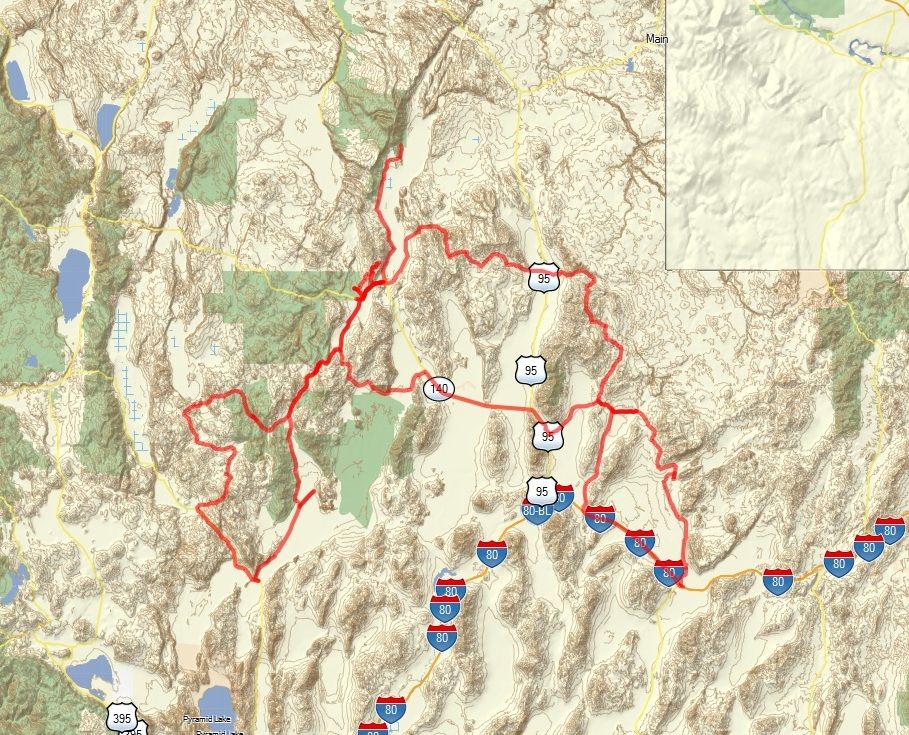 Day 1. June 1st, 2012.
Miles on Bike: 1306
Hrs on Bike: 53.5
We were at the mini mart at 3:30am, trucks are filled and we roll towards NV. The last week has been nuts...tons of last minute prep. Andy's 530 lost a crank seal 2 days before we left, leaving him two days to transfer everything from his fully prepped 530 to his wife's 450 EXC so he could make the trip. A last minute rider (Mark) was added to the trip giving him a week to prep his bike....he had to order the desert tank, luggage, GPS etc and get it all set up in a very short time. He would also be leaving a day and a half later than us and would try and catch us somewhere out on the trail, he will watch our SPOT tracks with his iphone and try to intersect us some where on the trail.
Let the adventure begin!
A stop at the historic French Glen Hotel along to way to stretch our legs. More info on the Hotel Here:
CLICK HERE
The Steens Scenic Loop in the background...still closed due to snow. The bikes won't be this clean for long!
At French Glen I check the bikes to make sure they are riding correctly....and find oil leaking from my counter sprocket! Dang! Oh well, I brought a spare seal so I'll change it out in Denio. I turn to Trever and say "Man, my counter sprocket is leaking" and he says "or your friends poured oil on your frame at the last gas stop" LOL. Ok...that was pretty good! At least I don't have to worry about changing the seal out now :lol3
Continued Below....