Discussion Starter
·
#1
·
Just got back from ten great days of riding in Moab Utah area and wanted to share some tips and photos.
Camping area: Horsethief BLM campground , $15.00 a day, 9 miles north of Moab on hwy 191 and eight miles west on hwy 313. Also lots of "dispersed"(free)areas on most roads in area. NO water as most of area camps. Very bike friendly with at least ten other rider groups in campground when we were there.
Nearest fuel: Archway Campground at corner of hwy 191 & 313
Trail access: right at campground exit
Trails/roads rode: Gemini Bridges, Metal masher, Crystal Geyser, Mineral Bottom road(start of White rim road), Spring point road, Spring bottom road & Hey Joe trail, Dripping Springs , Secret spire, Barrlet wash, Blue Hills and lots of other small trails and roads
They're are thousands of miles of trails and roads from green circles(easy), to blue square (moderate) to black diamonds and double black diamonds(difficult to nearly impossible).
Trail/topo Maps: Latitude 40 maps , website= latitiude40maps.com
Gear tips: prepare for any kind of weather as we had snow one day, bring all your layers and warm gloves and a balacava, sunscreen is a must have, water, water and more water, parts are not easy to find in the area so bring spares and make sure bike is ready.
There is a limited amount of repair parts in Moab (levers, cables , chain/master links, oil) at a ATV rental place on south end of town (Performance Rental? and a tire repair guy too).
Looking down from spring bottom road , "yes" you end up at Hey Joe trail in bottom of canyon
Looking down from top of Mineral bottom road (start of White rim road)
Spring canyon point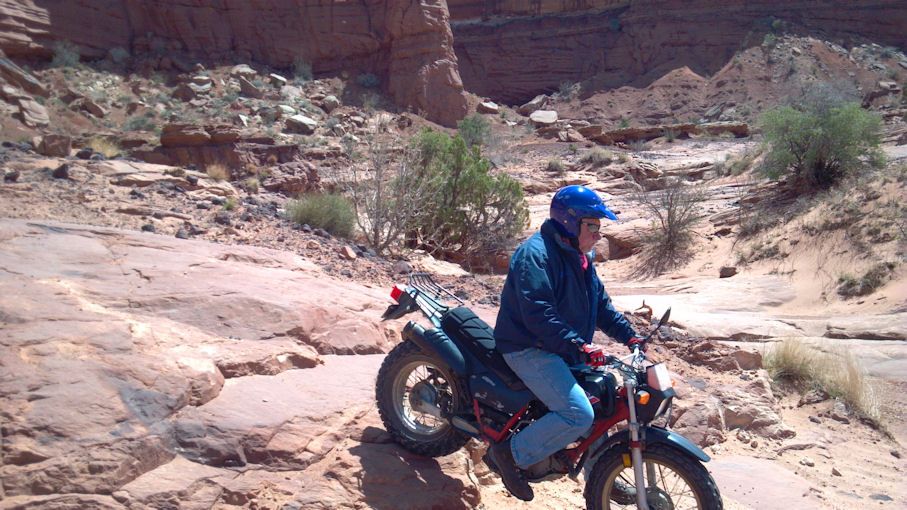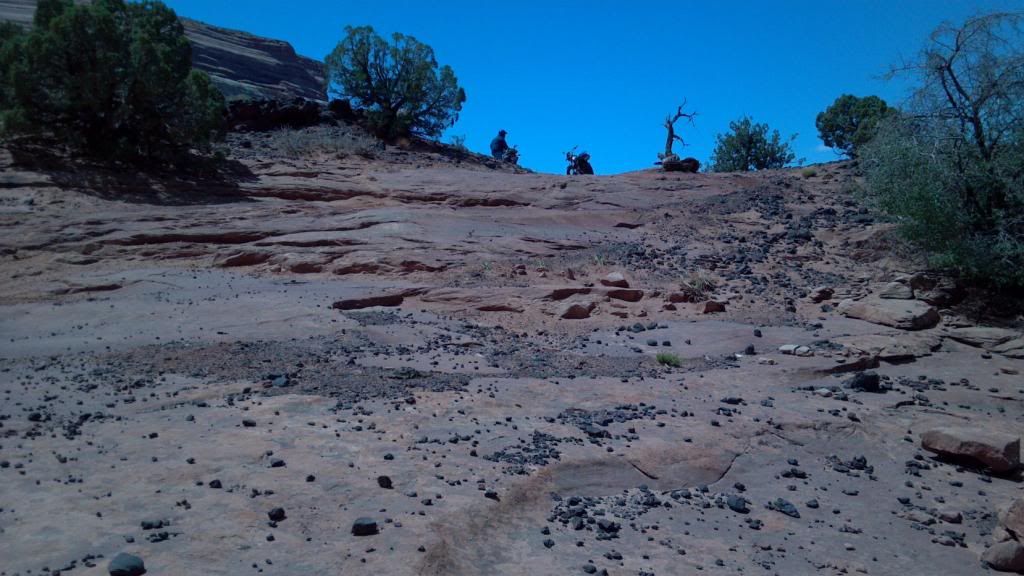 A view of a short black diamond section of Crystal geyser trail, picture doesn't do it justice as far as how big rock shelfs were.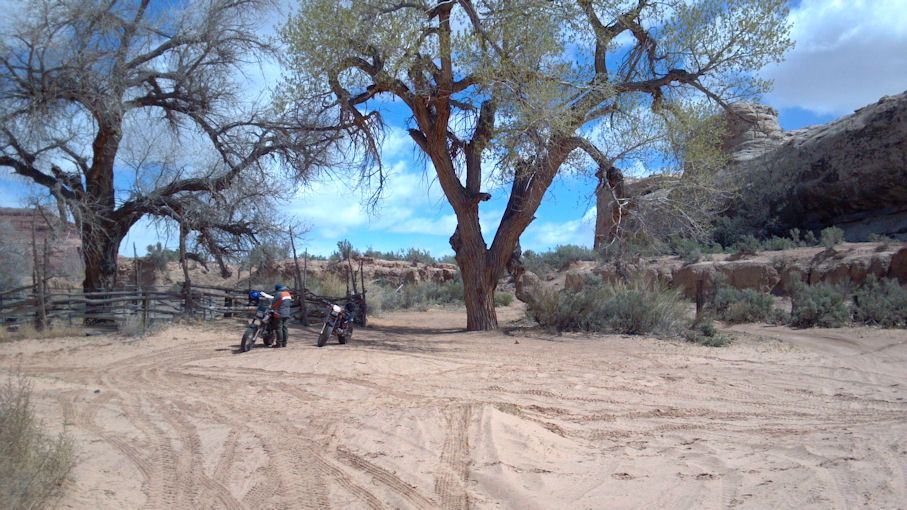 Dripping springs
Just had a great time riding 500 miles of trails and roads and hope everyone gets to ride Moab someday