I had to be in Montrose CO this week for a meeting, so I decided to pack the TW along, take today off and get a ride in over one of the incredible CO mountain passes that I have always wanted to hit.
I settled on Ophir Pass, I have been following several threads over on advrider and this looked to be a good first start with the high mountain passes.
The weather was not great, and a steady drizzle was falling all morning.....but hey, this is "adventure riding" right??
So, I geared up with the rain gear I had and headed up....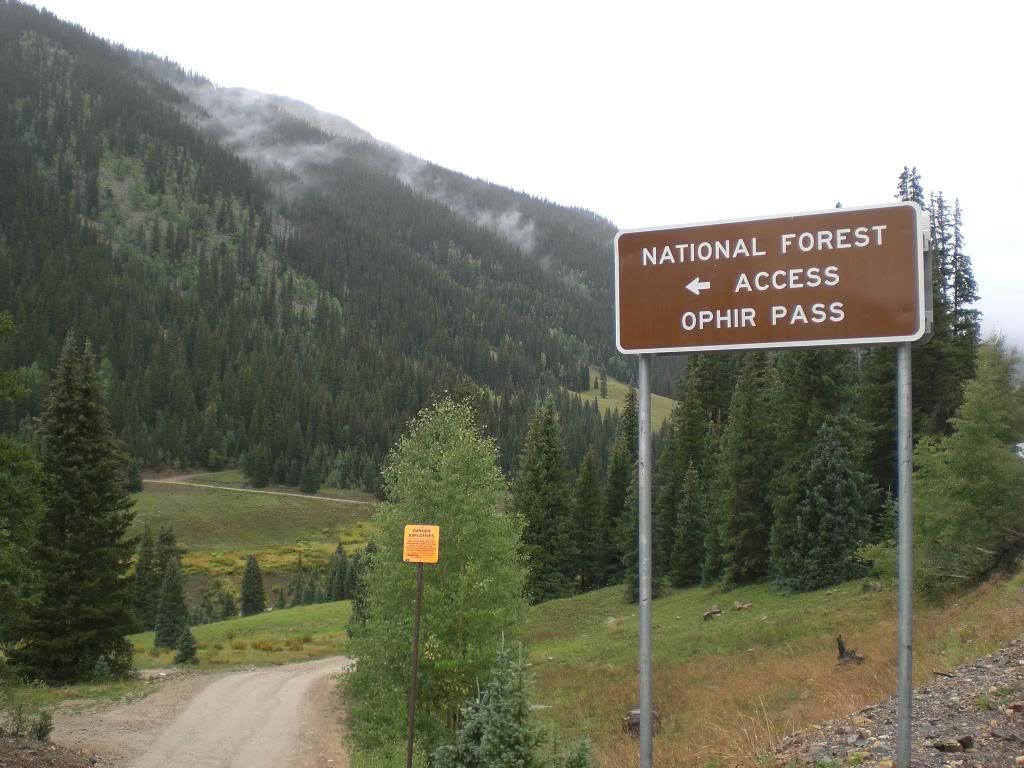 The road was in very good shape, to be honest 80% of this pass is doable in a Subaru, however, there are a few spots that I would have really worried if my 4-wheel drive F-150 would have made it.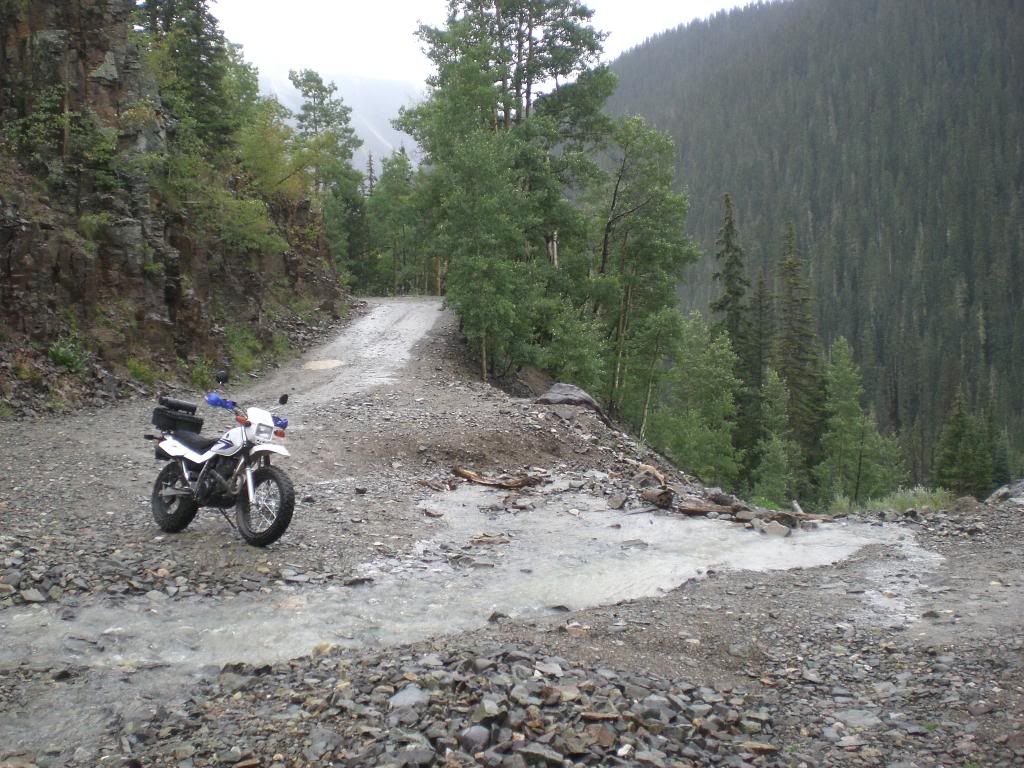 The views were unbelievable! having grown up in N. Wyoming and having travelled extensively all over the western US, and even in the Canadian Rockies, both in Alberta and BC, the high country of CO is spectacular.....it is unfortunate that my camera does not do this place justice, but I hope it will give you some idea of the views that are in this beautiful place.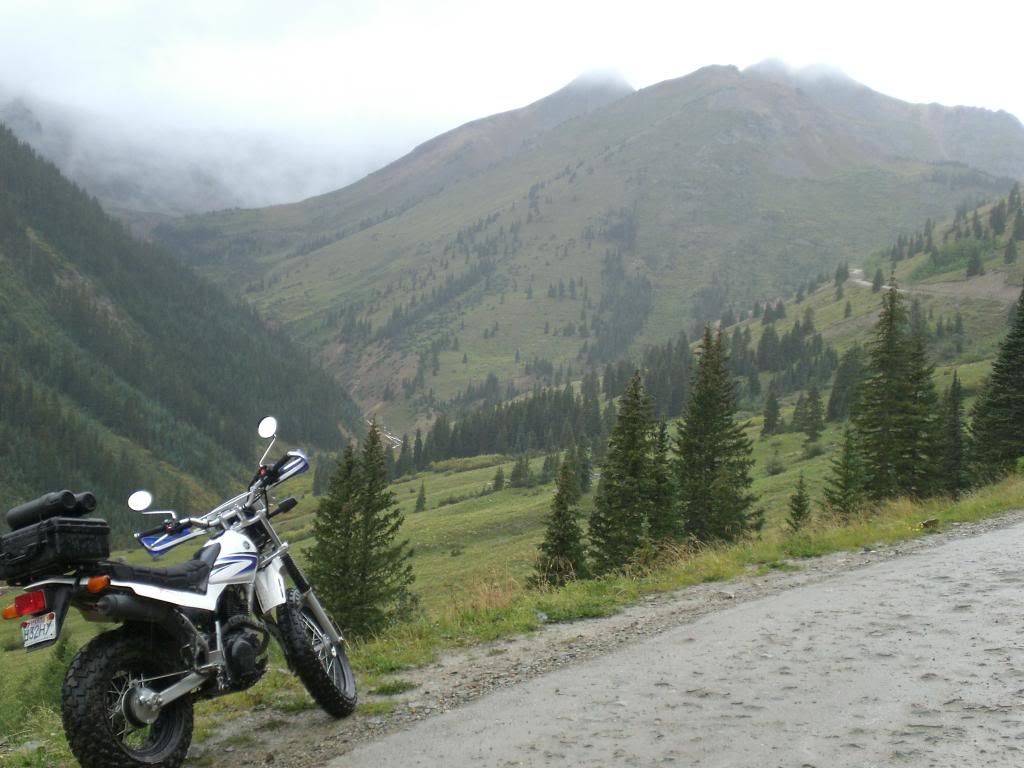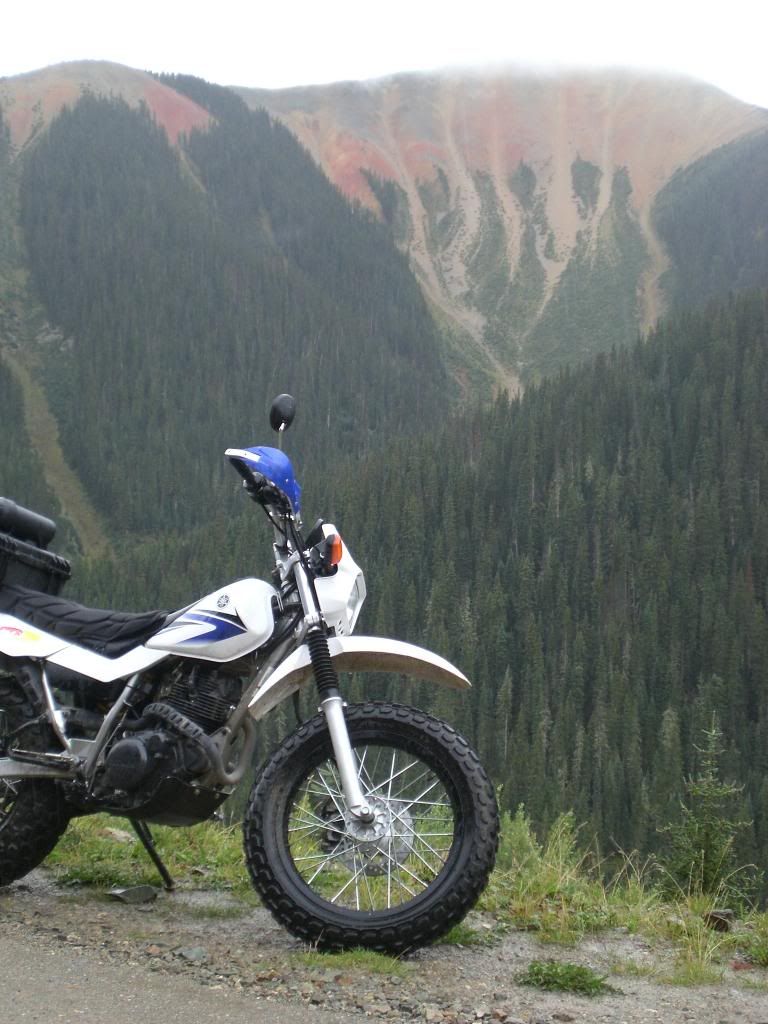 Made the Summit and had to take the required bike and "selfie" pic with the sign.......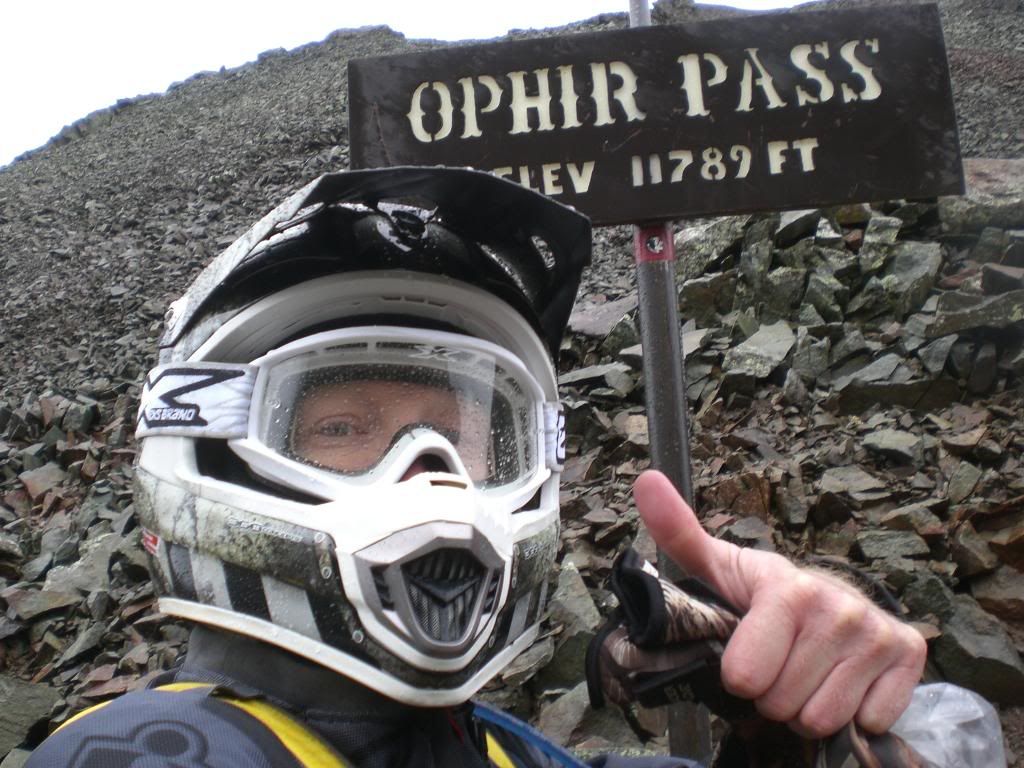 Crested and began the decent, not a lot of traffic just a couple groups of jeepers.
They are way down the road, but I pulled over and waited for them to go by and enjoyed the view.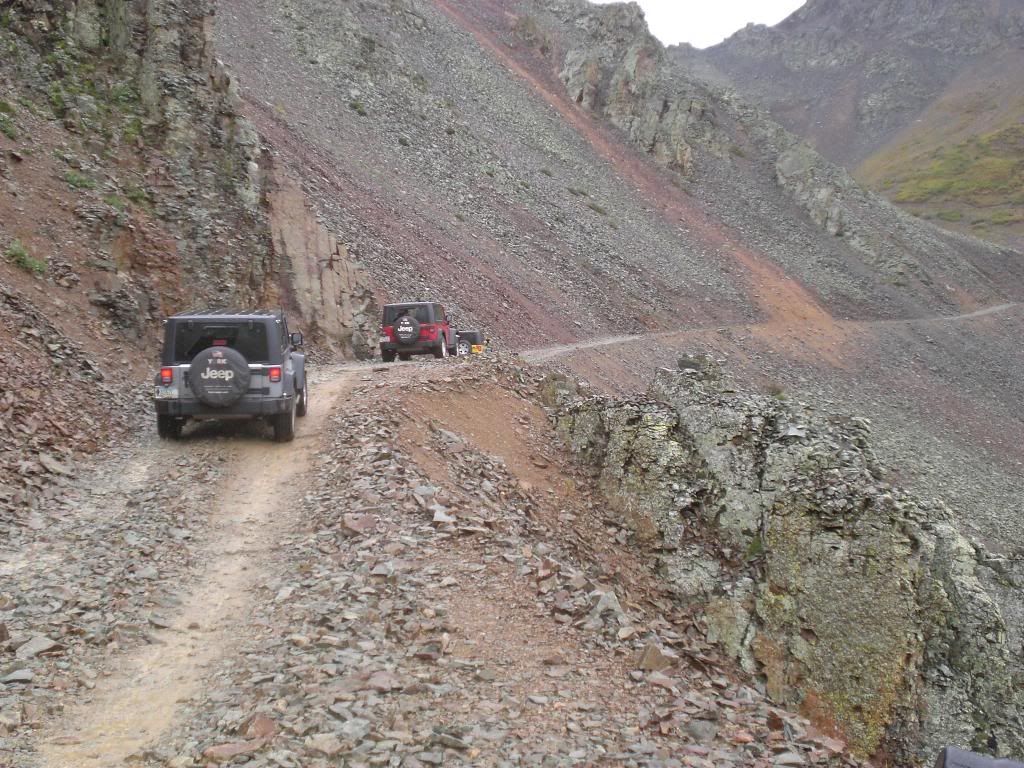 Frist glimpse of the metropolis of Ophir.
Quickly dropped back into the trees on the descent.
Ophir is unbelievably scenic little town.
A few shots from the climb back up and over the pass.