Discussion Starter
·
#1
·
Two of my cousins and I headed out on a trail ride / camping trip on the bikes. They were 2-up on a DRZ400 and I was on the T-dub. This was my first camping trip on the TW200. Just 50ft into our adventure, I spotted a nail in the rear tire of the DRZ... so back to the house and a quick repair later, we were off. We managed to travel ~110 miles round trip with minimal pavement travel. Gravel roads soon lead us out of the Willamette Valley and into the far west slopes of the Cascade mountain range. These areas are covered with old logging roads and we managed to make a large loop that we've been wanting to find for years. We got into major bear country and I can't believe we didn't see one.
I hit reserve waaaay up in the mountains on the way home, and rode as gentle as I could for at least 40 miles back into the valley. Stopping at the first available gas station, I filled her up to the top and she took 1.85 gallons! I thought these T-dubs only held 1.8?
I think I was riding on fumes!
Anyway, here are a few pics of our little adventure: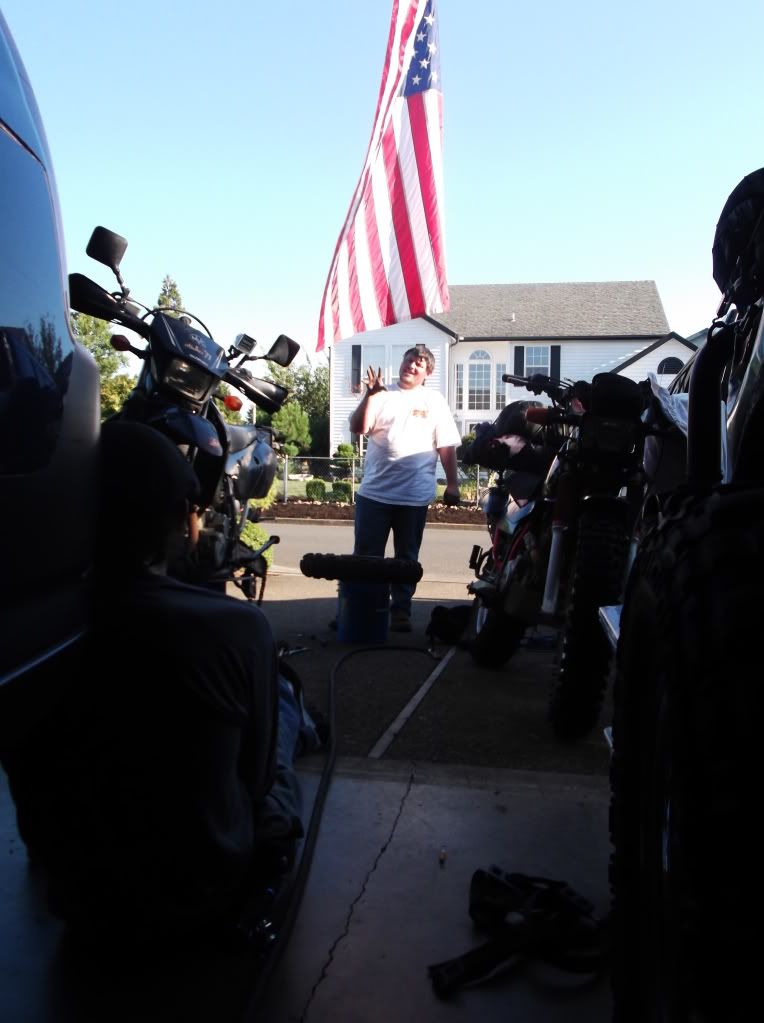 Finally loaded up and ready to go!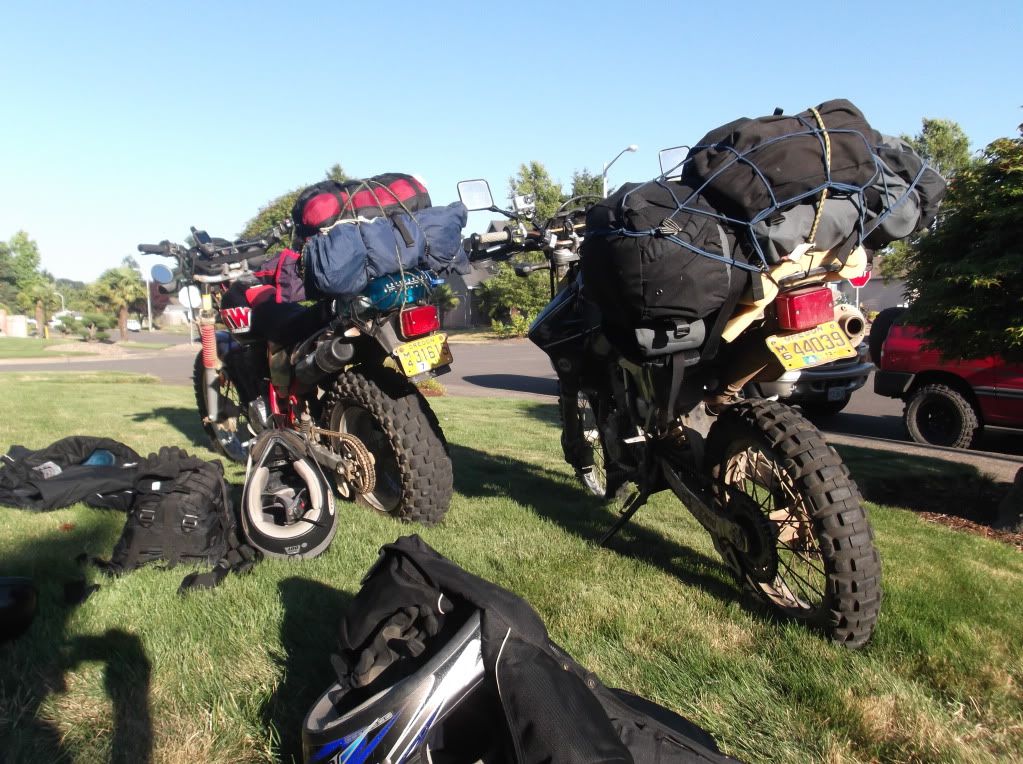 A little rest stop...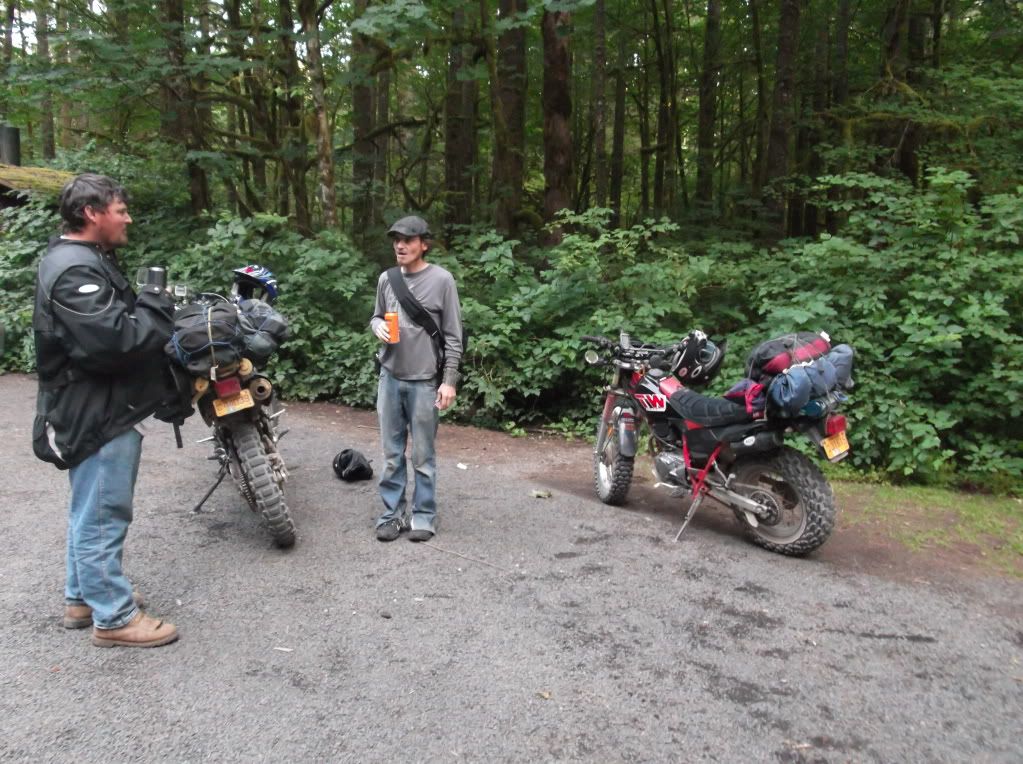 Greg, Andy, Me
About 1am and still t-shirt weather!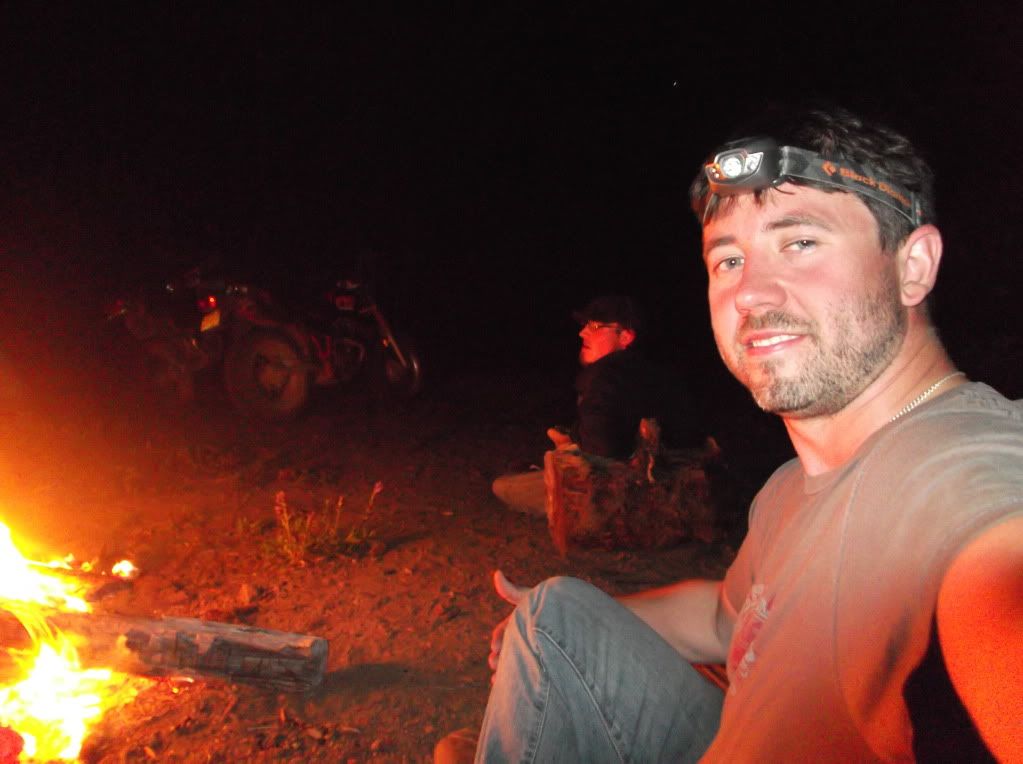 Nice view to wake up to!