I've been spending some time recently exploring some of the sights above Fillmore, Utah. I'll continue to add pictures as time and opportunities permit.
Chalk Creek Hieroglyphics.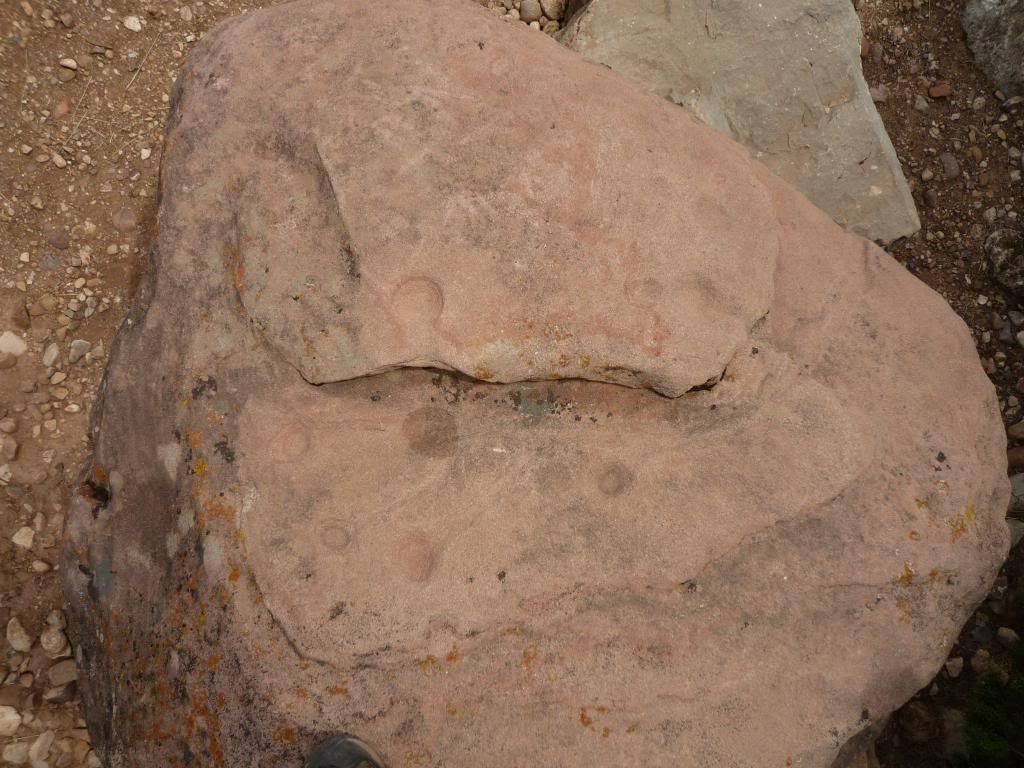 Map rock. If you look carefully at the top just right of center you can see a groove that has been carved into rock. There are several other grooves that shoot off main one. Each ending at the supposed location of buried treasure.