Discussion Starter
•
#1
•
Very misleading title
. While reading and replying to a 2017 Moab Video someone commented on, I happen to notice I got a dislike for this video. So, I then went and looked at all my video's posted thus far, 262 video's I think (didn't have enough fingers and toe's to use in my count so I might be off). 4 of the 262 video's got a single dislike. I've never noticed this until today and I'm extremely heart broke and am ready to cry a river of tears as SanDue would say (not really).
I know some of the common issues with video's, too long, music included, music not included, shaky, don't like my humor etc. but without someone actually stating what they didn't like about the video(s) I won't know what was disliked.
While I've improved my video's over the years, they will never be anything but amateur, unpolished attempts at showing some interesting or funny (hopefully both) places we TW riders visit and ride.
Here are my 4 cry me a river of tears boohoo hated (disliked) video's: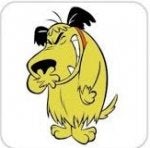 TW200 Season Opener 7th Inning Sinker Creek II. 842 views, 15 likes, 1 dislike
Moab 17 The Thrill of Victory & Agony of Defeat TW200. 1062 views, 17 likes, 1 dislike
16 Huntington/Halfway, OR-Brownlee Res/Sturgill Mtn. ID. 148, views, 1 like, 1 dislike
TW200 Late Fall Ride West of Owyhee Reservoir 11/15. 106 views, 0 likes, 1 dislike