Discussion Starter
•
#1
•
It's been melting slowly around here for a week or a few, and there have been a few days of good intense sun. Yesterday was one of those days, so what better to do than take out the TW for a little stretch.
Started off in a dirt parking lot not far from home, aiming to take advantage of some trails that I suspected were only half melted, and probably very muddy this time of year. Traction was poor enough on much of the ride that I didn't take as many pictures as I wanted, aiming to instead keep moving, noting that I was thoroughly overdressed for offroading, and about right for the pavement.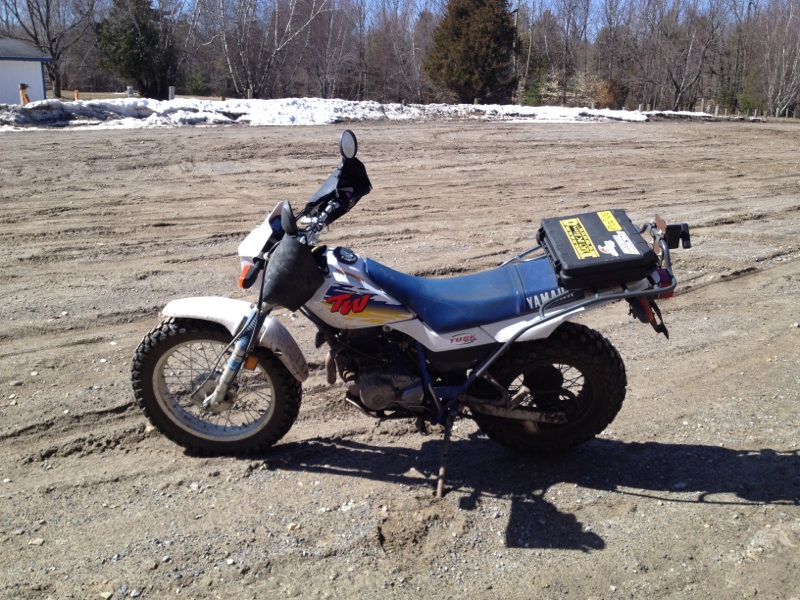 I'm playing around with the idea of using a top-case either instead of, or in addition to my tailbag. For this trip, I opted to leave the tailbag at home and just run the case. It worked out, as I'll explain later. I headed down the mud-strips and mushy 2 year old logged skidder trails to get to the water. I have a habit of being there before April on the TW every year so far, and this one was no exception, although a bit of a close call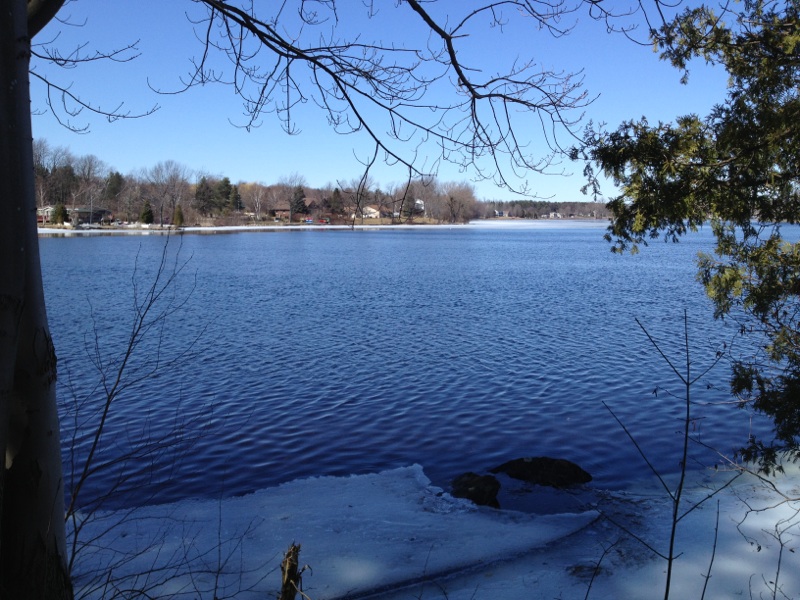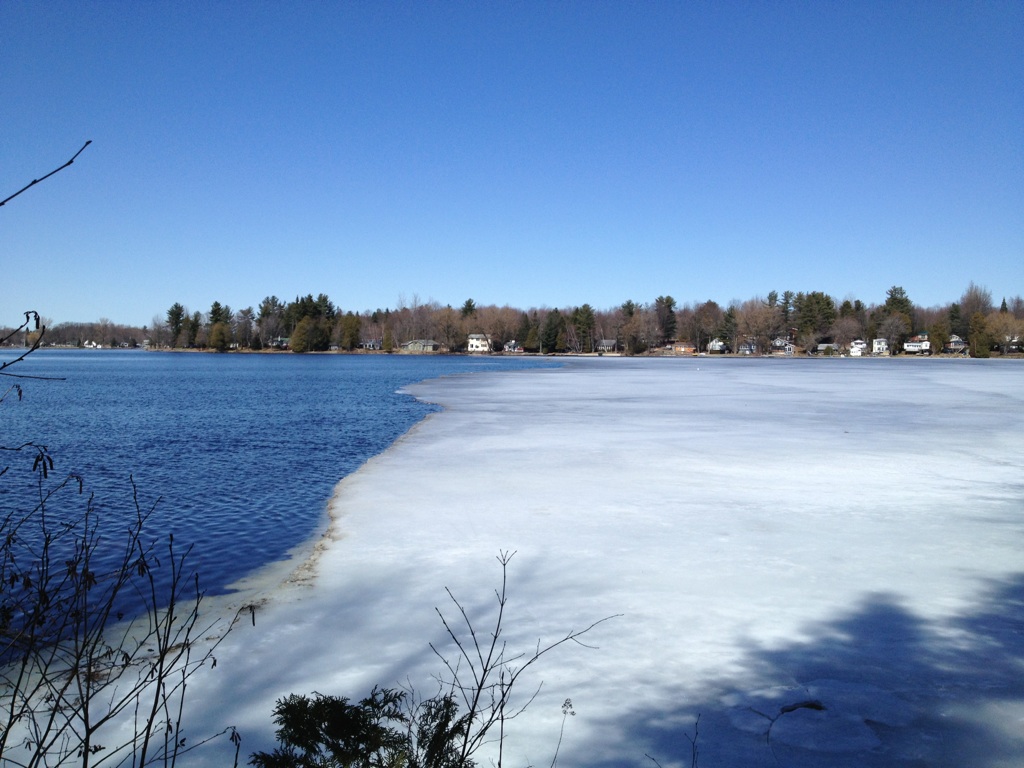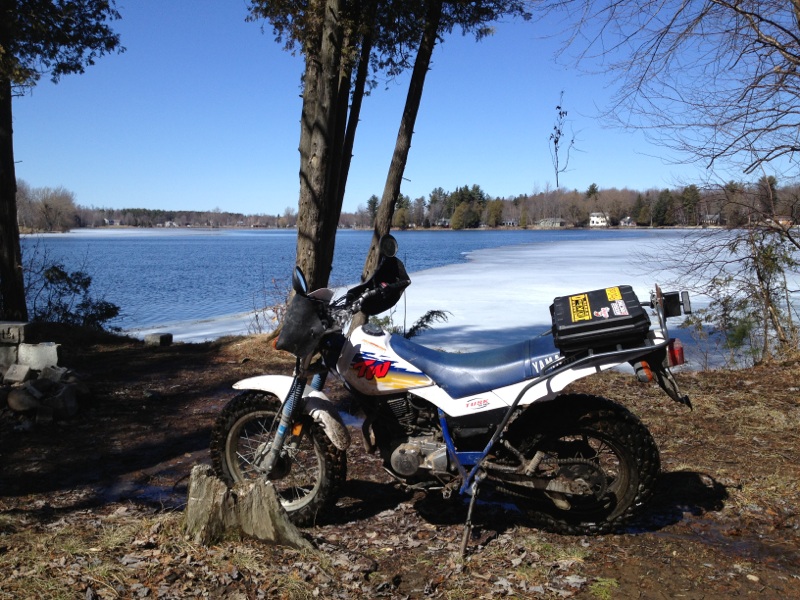 Enjoyed briefly, and then back up the long iced over mud-hill to the next set of trails. I really was supposed to be going to the building supply place for more drywalling stuff, here...
This is generally what all of the trails in the shade look like right about now: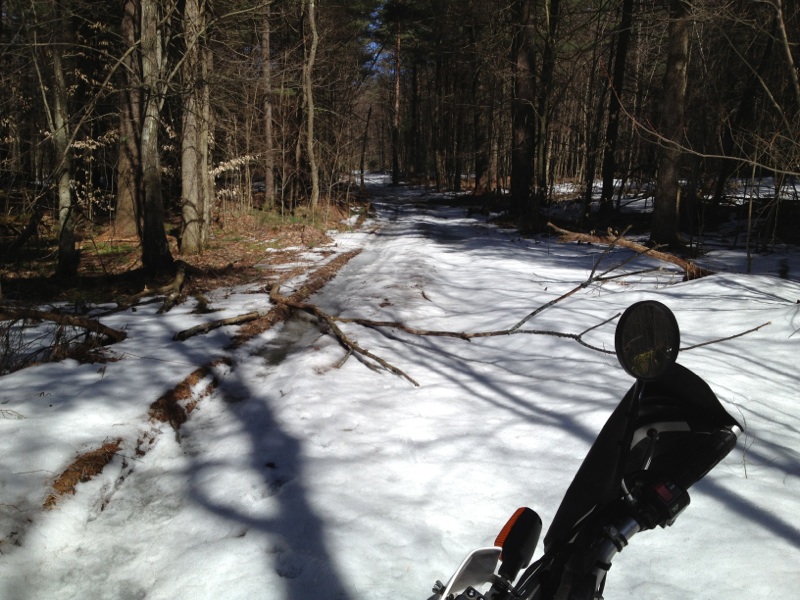 Not too bad, it turns out, if I stood up and sat back on the top case
Traction improved dramatically, if I could keep my balance, to the point where I could ride right up ice hills as long as there was occasionally a spot to dig up some bare ground, kinda like this, with more hill (lets face it, I'm not stopping at the bottom or middle of a hill to take a picture, and at the top it doesn't look like a hill anyway):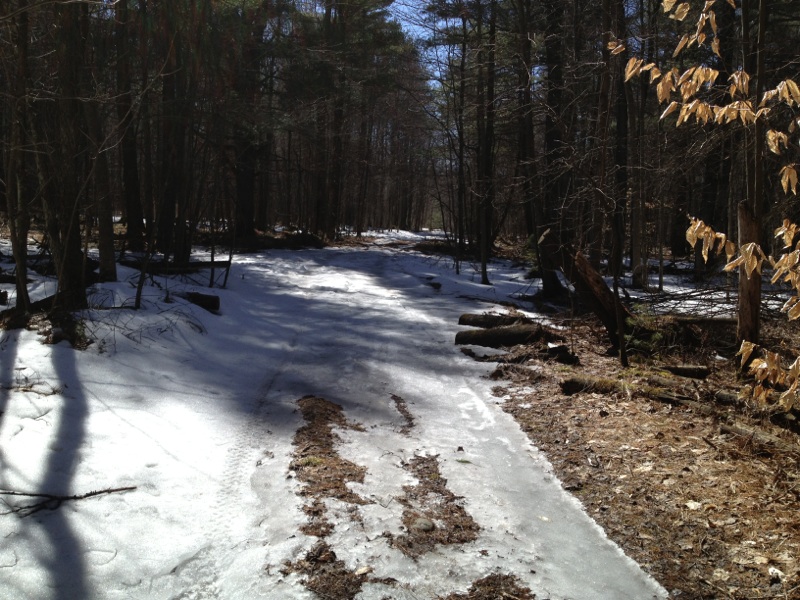 And the single biggest hazard of riding on the trails this time of year in NNY: ice!
Its slippery, its unpredictable, it hurts to fall on, and .... you can fall through: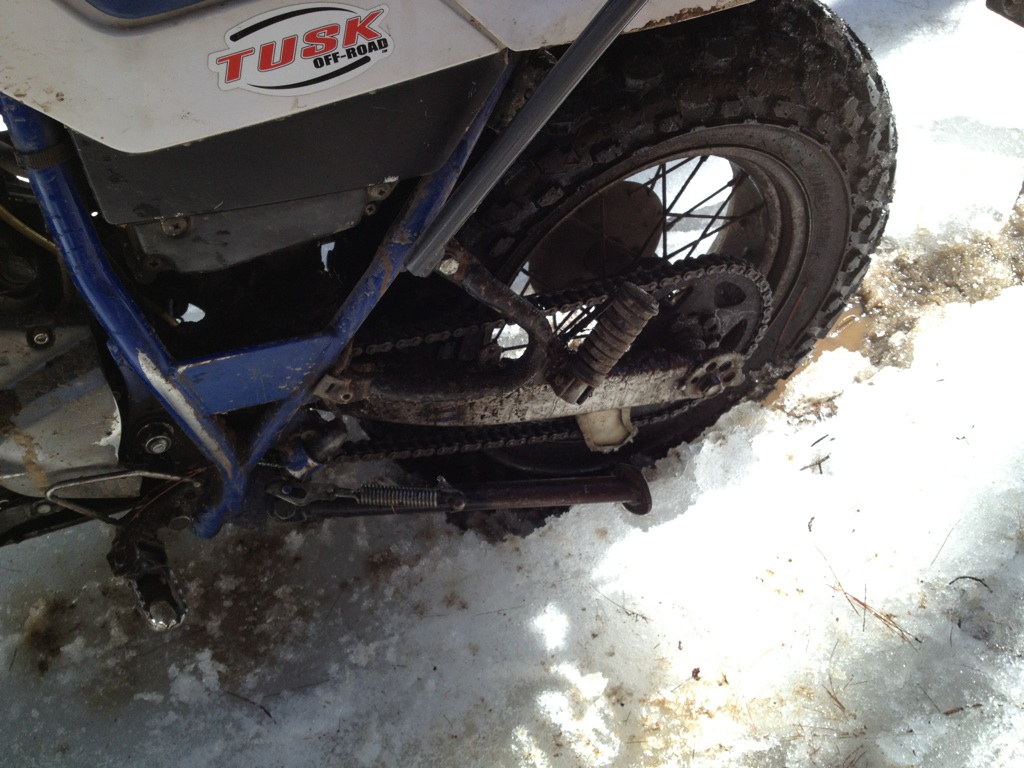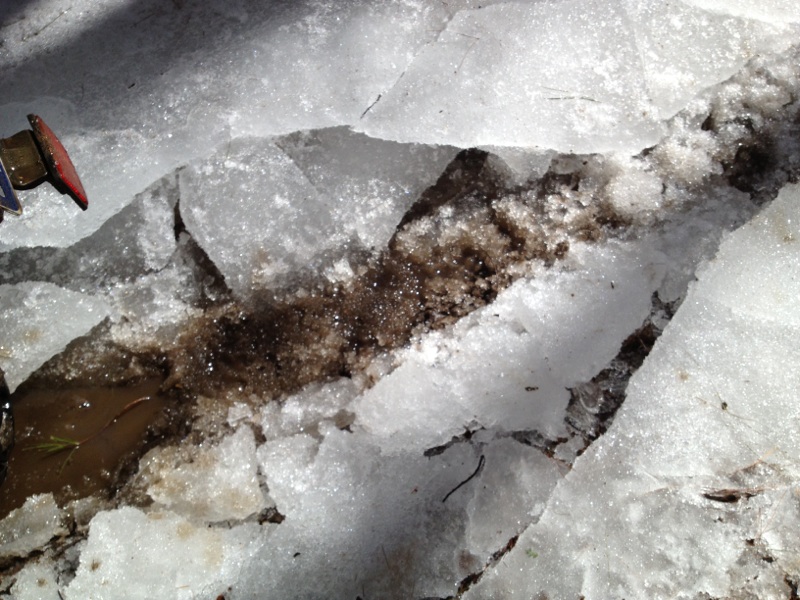 It happens that the TW dropped right to the skid plate and was standing on its own, there. Just a large mud puddle that froze over and then the water actually found some way to drain out, leaving the ice with nothing to spread the load when some fool like me went riding over it. I won't ride over *real* water this time of year, but these trails are my go-to spot for quick fun around the house, and I know how deep the ruts are. Nothing particularly unsafe if you're paying attention.