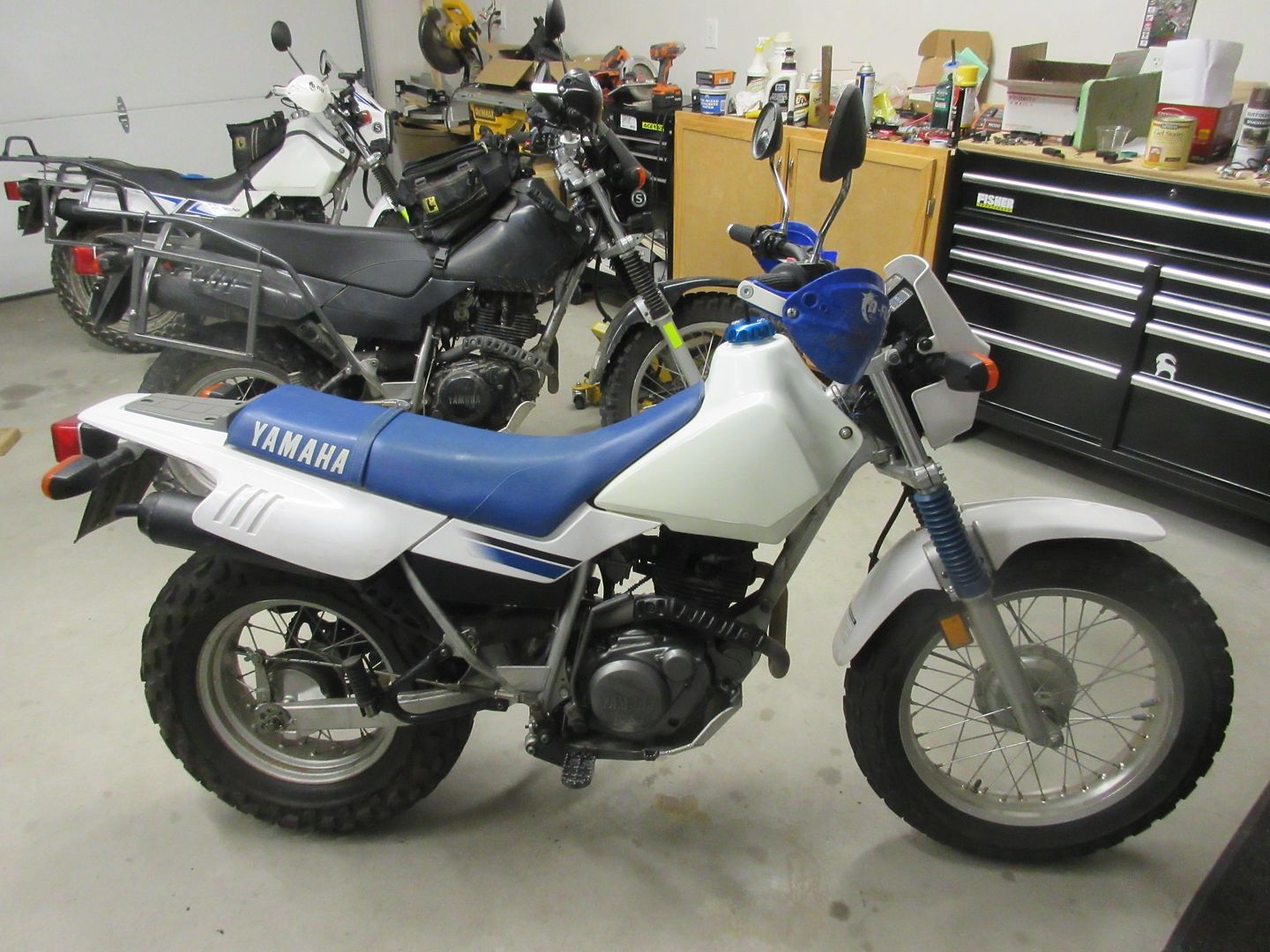 Un-hollow-modded. Carb cleaned. Back in action.
Thanks JB882 for the airbox!
Needed a new tube to the carb. breather tube. air filter. I have a new golden boy for the front, not mounted yet.
D-flex hand guards. I had an old set of spoilers...already banged up.
* forgot, I stuck a new Tusk battery in there as well. cheap, seems OK.
Its now my loaner bike. Anyone want to go for a ride?