Discussion Starter
·
#1
·
I took a few hours today to go try out my latest TW add-ons, and ride a few places I haven't been before.
I took these two just past the entrance to Chiva Falls, a popular 4x4 route East of Tucson.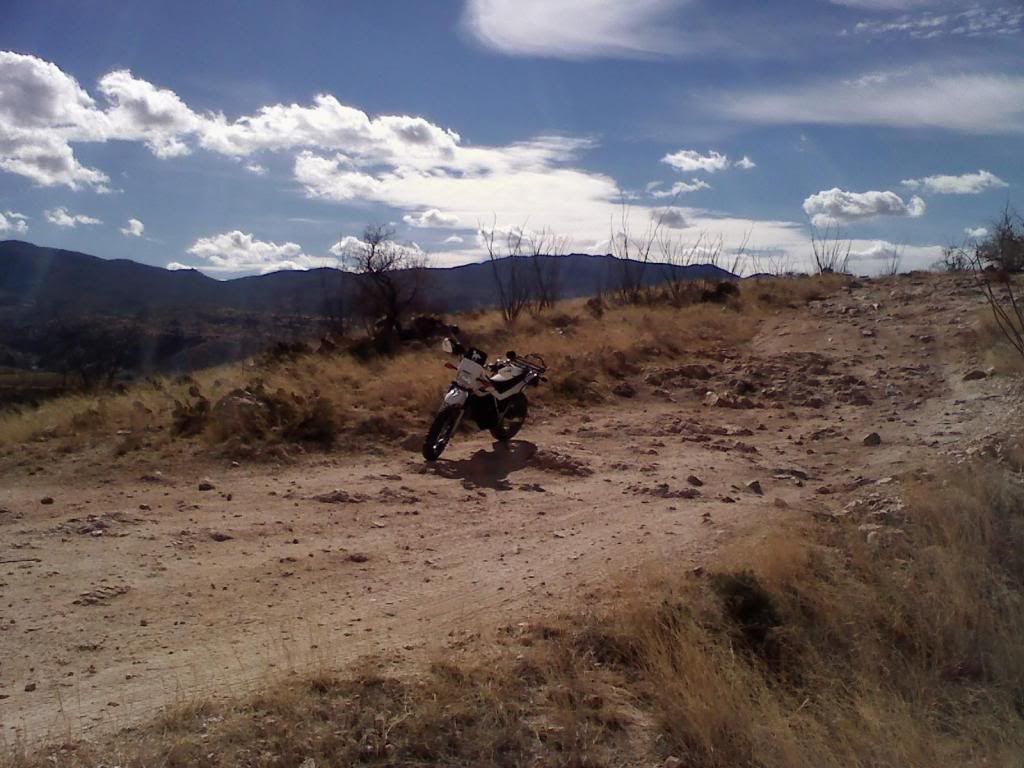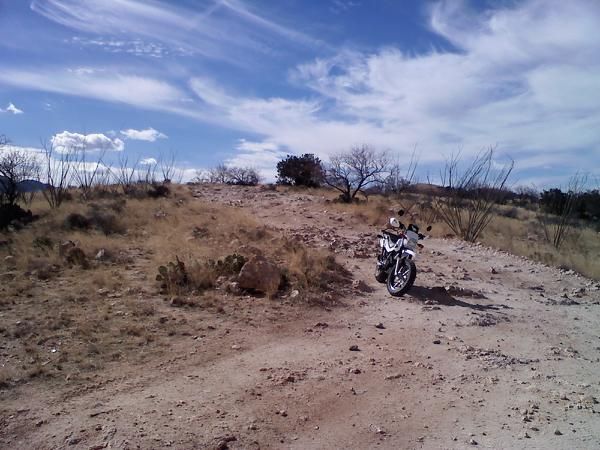 I followed that route for a while, including the first steep descent.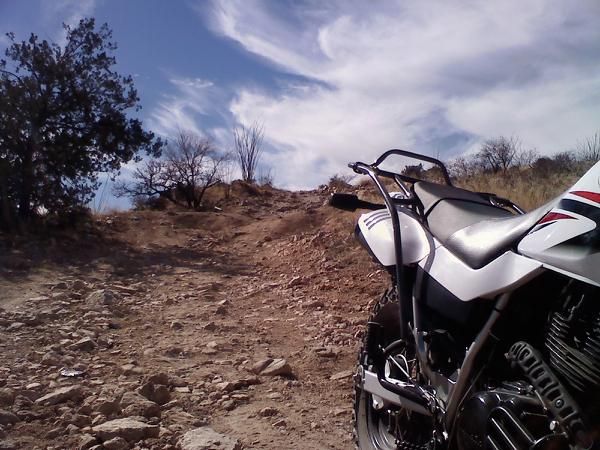 I rode along for another 100 yards or so to the top of Three Feathers, The big obstacle for Jeepers. I scouted a line, but I only followed it halfway down and then turned back. Just wasn't up for it today, maybe some other time.
This is looking back from the top of Three Feathers, you can see the hill from the previous pics in the background.
Not up for any more rock-studded gnarliness, I decided to ride a few of the kinder, gentler FS roads I hadn't been down before. That new Skinko 244 up front made riding those so much more enjoyable! I found that I could take the corners much more aggressively, as the back tire breaks loose before the front shows any sign of washing out as the stocker is prone to do. Sandy wash crossings were a non-event as well. If you haven't upgraded your front tire yet, DO IT!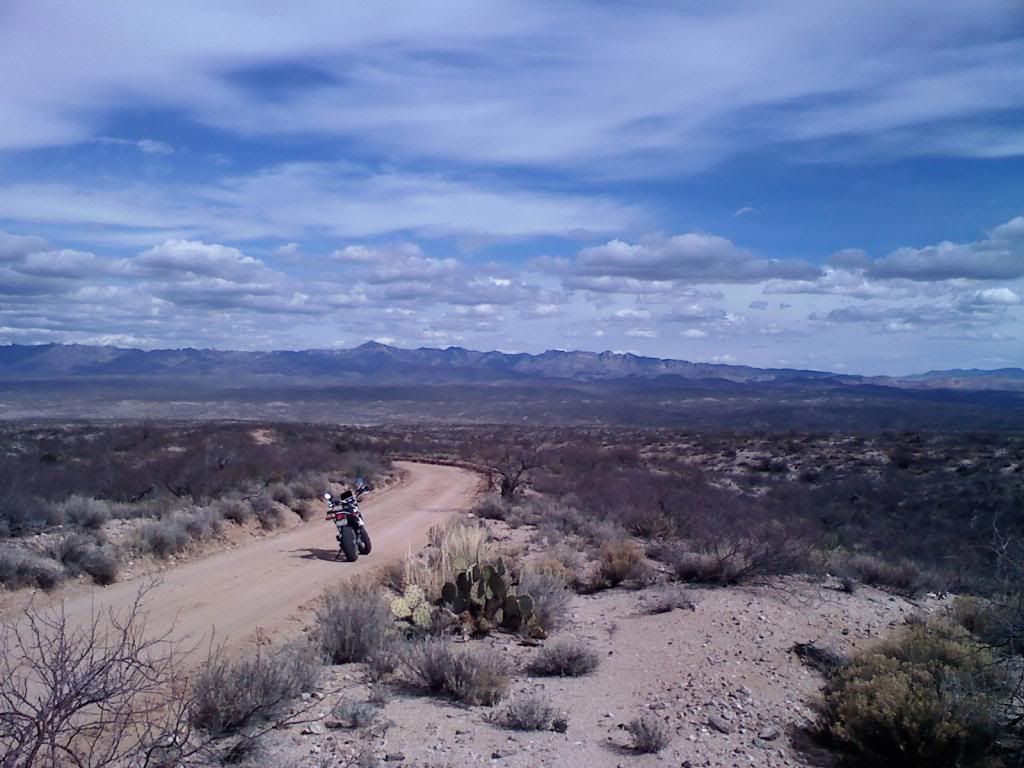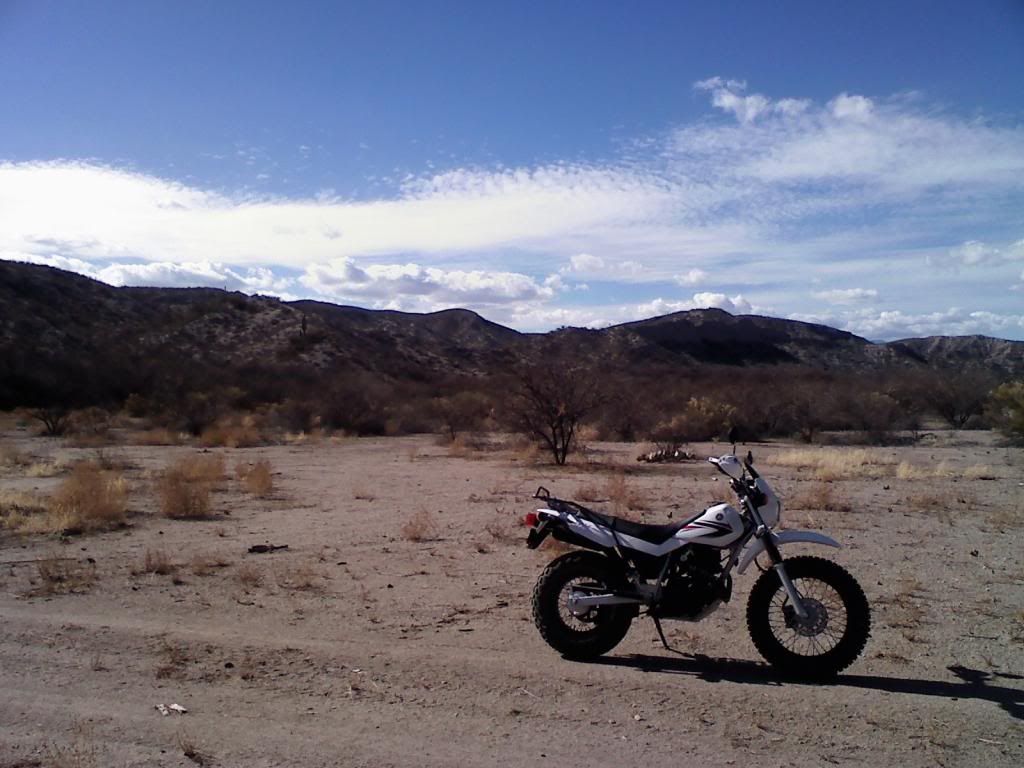 I just sort of followed the road pictured above until it ended in that sandy flat. I tried to take another fork, but it was gated. So, I headed back the way I came and rode on home. On my way back I got flagged down by a couple of guys riding, er, standing next to KLRs. Turns out one of them had a flat. Thanks to Kwizard's advice, I had a bottle of Fix-a-Flat in my bag and the other rider was able to air up with that. It seemed to work, so I left the can and my best regards with them and continued on my way.
It was a great day to ride, and all of my new goodies stayed bolted down/inflated/etc, so I really couldn't ask for more!