Discussion Starter
•
#1
•
If you're anything like me, some of your favorite riding buddies have firing pins! I'm interested to see what other T-dubbers are packing when they ride.
My go-to has become this little big guy, Glock 29 10mm subcompact.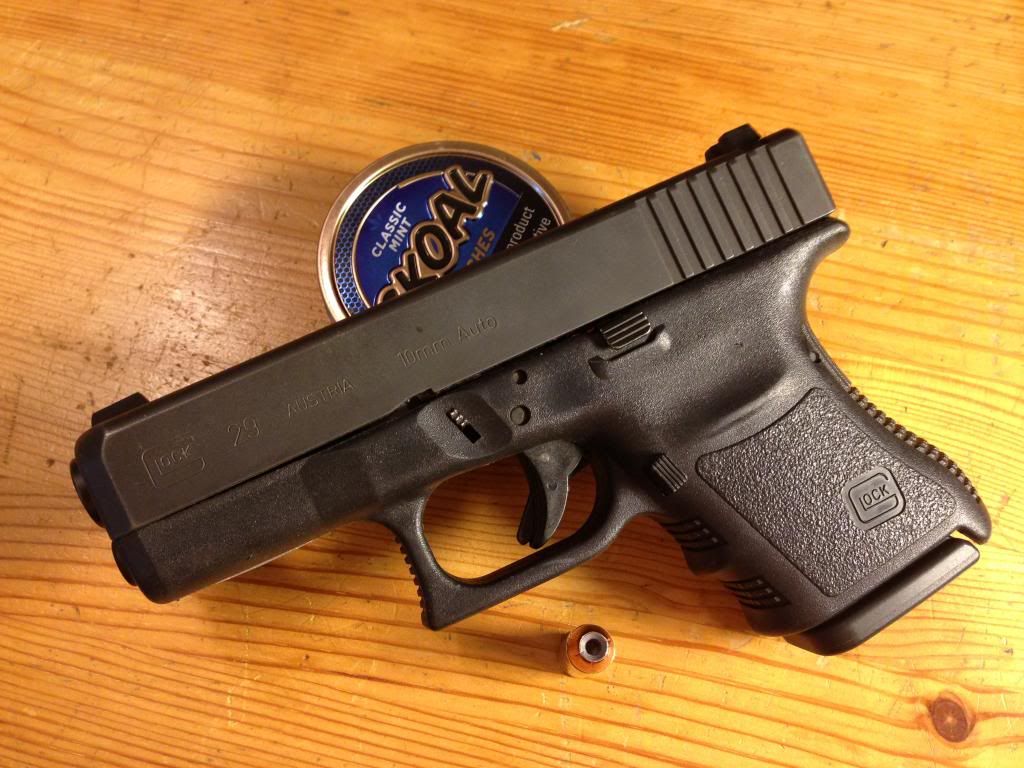 I bought it used about 4 years ago, have put about 1000 range rounds down the pipe without any failures, and for some reason I just seem to be able to shoot it better than a .38, subcompact 9mm, or 1911. And of course, what's not to love about those 10mm ballistics!
Of course I know that Glocks aren't everybody's thing, but I've been pretty happy with all of mine. That's why they make different kinds of guns (and bikes for that matter!), right?
What's your go-to?