Discussion Starter
·
#1
·
Its Wednesday before Thanksgiving and New Mexico is having a gusty cold front come through - so I decided to get in a couple of hours on the TW around midday because the wind wasn't bad yet and the midday temps were in the low 50s. I was puttering along on my standard route with the Manzano Mts on my left about 2 miles away, and headed South into the sun when I noticed a long string of cattle heading east, churning up the dust, calves scrambling to keep up with their moms, and all followed by 3 cowboys on horseback. Two paints and an apaloosa if my memory serves me well. The sun was backlit on the grass and low shrubs; the dust sort of floated around the string of 100+ cattle. I always see cattle on this ride (its open range in New Mexico with the state responsible for fencing the cattle off of the public highways, and I've seen and talked with the cowboys (nearly always in their pickups), but this was like a calender photo with real cattle drive in progress and not a pickup or house in sight for miles. I slowed down to avoid spooking the cattle (and aggravating the cowboys); I waved to one of the riders as I passed within 150 yards of the tail of the drive. I received a respectful tip of the hat in return, presumably because I had slowed in deference to the animals. Things are dry this time of year, and the vegetation has slowed growth so they were moving the cattle from one water hole to another to encourage them to find better forage. Sorry, no camera on board today. Lesson learned but if you conjure real hard you can see what I saw in your mind eye, and appreciate that Western American moment. Those folks will pile around the table tomorrow with a good appetite knowing that they worked hard, and rode in a brisk wind and wonderous setting on the day before. Happy Thanksgiving everyone.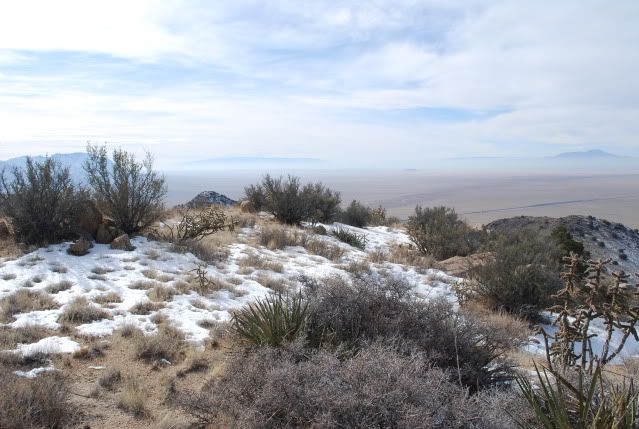 The plain in the background is where the cattle were being driven, but no snow on the ground today.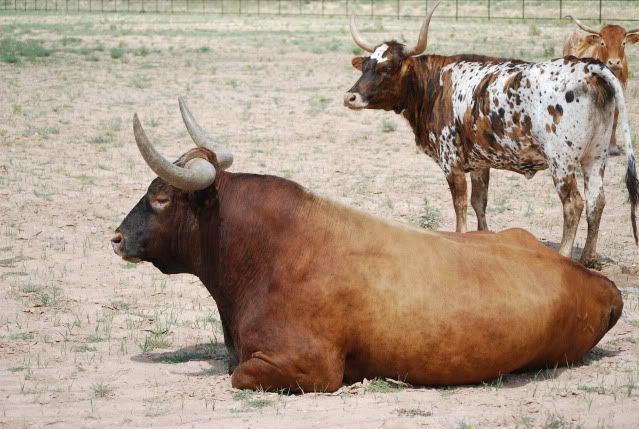 The cattle in a more leisurely moment.
Sometimes you just have to putter on the through.
Tom