Discussion Starter
•
#1
•
US Dubbers, seeking your advice and knowledge here.
I'm an Aussie who's hoping to be able to ride through the states for a few months (visa interview tomorrow). Said Aussie hasn't really done any research.
Here's my proposed route: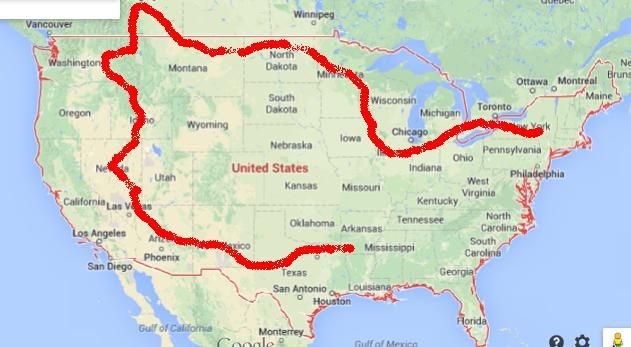 The route is pretty much based on the fact that we want to get west to see the northern Andes, and it's really hot in July so we'll stay as far north as we can, and might duck into Canada, as long as that's a simple process in terms of bureaucracy.
Starting in early/mid July in NY, finish Oct-Nov. Slow bikes on backroads, aiming to camp 5-6 nights a week (limits city stays).
So, how's the route? Any 'must sees'? Can anyone suggest a reason to change the route?
Thanks.