Discussion Starter
·
#1
·
Craig and I are new TW200'ers. Craig is an experienced biker and I am brand new. We both recertified/certied recently. The bikes are 2008 + 2009 machines purchased used with a few extras added as you can see.
After working in the garden all morning it was time to beat the heat (95+ degrees in the north valley of Merlin, Oregon). We decided to travel up Quartz Creek Road and try and find a way out with having to back tract. We do not have a GPS (pending!). However Craig has a good sense of direction. We enjoyed great terrain, beautiful vistas and a fun ride. About 1/3 of the road was paved, the rest compacted to loose gravel. You have the road pretty much to yourself, being it is a logging road, 1 lane. We met only one other person for the entire 20+ mile trip, which took about 2-3 hours, including stops. We did eventually come to Hog Creek Road which dumped out onto a main road back to Merlin (thankfully!).
========================================================================
Here is the start of the trip in the Adventist Church parking lot, next to the garden. We are only 1 block off of the main drag through town.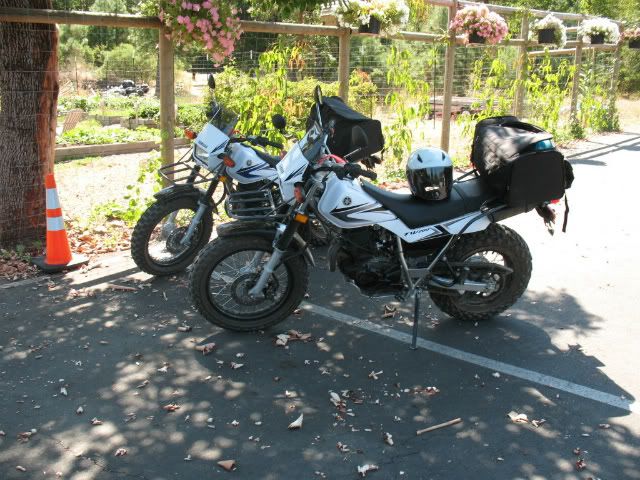 Driving west on Galice Road out of Merlin, in about 1/2 mile Hugo Road takes off to the north. 3 miles up Hugo Road we connected to Quartz Creek Road.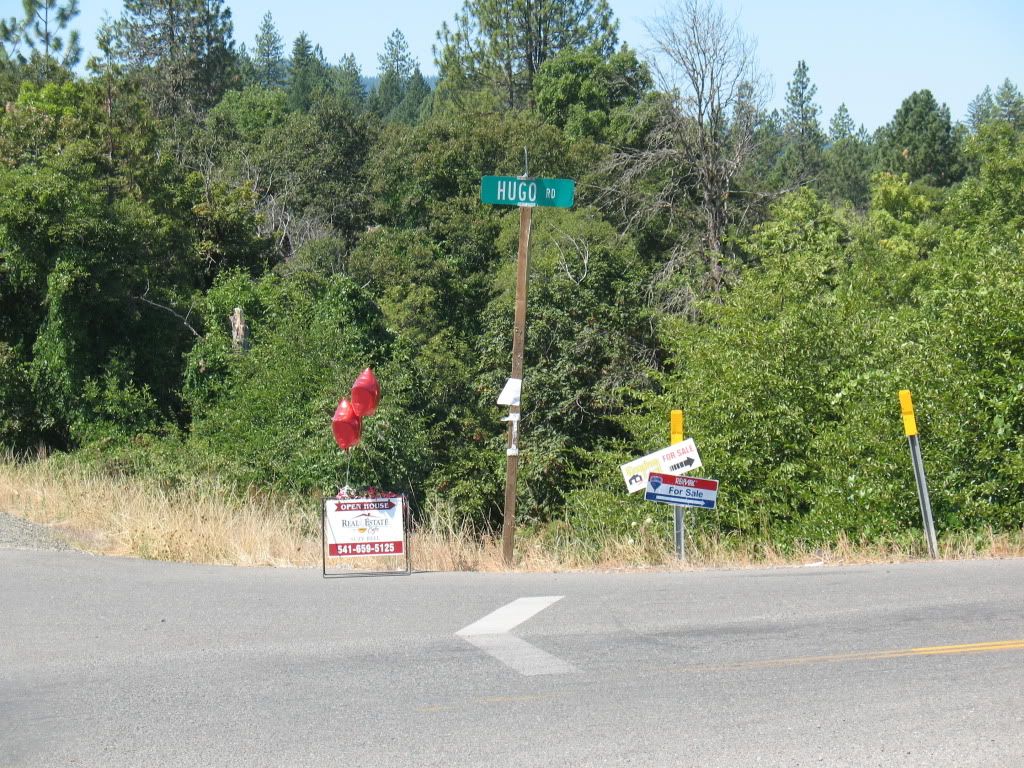 This is the start of Quartz Creek Road. The first several miles have a few houses, but after that the road belongs to you. The first 6 miles or so are paved and shaded, making for a very pleasant trip.
Once you hit gravel there are alot of curves and ups and downs, mostly ups, some requiring 2nd gear to climb.