Planning Thread
for late Jan-Feb, 2023 Quartzsite meetup.
Latest Edits
:
2023 Attendees:
1. Admiral and Mrs. Admiral (Kris and Lori) - Arriving ~Jan 30. Leaving Feb 17th for Phoenix
2. Ejfranz (Eckhart and Linda) - Eckhart has arrived, Linda Arriving Feb 13, Leave Feb 17th for Phoenix.
3. Alberta Darrel (Darrel and Barb) - Already at the LTVA south of town for Winter.
4. Brlux - Arriving 28/29th.
5.
2022 had Admiral, Mrs. Admiral, EjFranz, Mrs. EjFranz, SkiPro3, Mrs. SkiPro3 and Doreen, Bryson, Alberta Darrel and Barb, TrialRun
2020 had White Elephant, Mrs. WE, AllanB, TrialRun and Mrs. TR
2019 had ejfranz, Plumbstraight, Alberta Darrel, TrialRun
RV Show
is Jan 21-29 for those interested in attending or avoiding.
Camp Location:
Propose Hi Jolly BLM free, 14-day limit, camp area as a starter, unless someone has another specific location to propose. Some typically spend some time in the Havasu, Quartzsite and KOFA areas. If Hi Jolly it is for the Quartzsite part, then the camp is a few miles north of Quartzite on Hwy 95. The BLM camp area is well marked and there is a dedicated turn lane on the right side heading north. Once in the camp, you check in immediately on the left if the Host is there (green label below). It's free for 14 days. If he's not there, then you can check in later or the next day.
the group prefers to camp near the rear on the south side (yellow band).
Off-Road Sticker Needed - Arizona Game and Fish:
You need an offroad vehicle sticker for each vehicle you will take on the trails. You set up an on-line account with AZ Fish and Game, get the permit and print the paperwork if the passes don't arrive before you leave home.
AZGFD
I always order mine the day before I leave for AZ and take the paper receipt. This lets me avoid putting stickers on my bike that I have to scrape off later. The paper receipt is good for 30 days. So if you plan to be in AZ longer than a month or want to come and go during the year, make sure you do this early enough to get the stickers delivered. If you read the law, we shouldn't need them due to the definitions of a vehicle that is "primarily" for off road use (ATVs, unlicensed dirt bikes, etc). But you do, since they will write you a ticket. If you want to protest in a court setting after the fact that Dual Sports are exactly that, dual, feel free to do so. But the sticker is cheaper.
BLM Camping:
Free Areas - 14 days max (Hi Jolly is one of these)
LTVAs - 14 days for $40 (have some bathroom facilities, dump station and water)
LTVAs - Full 7-month Season for $180
The LTVA pass can be used at all the LTVAs in the area if you move around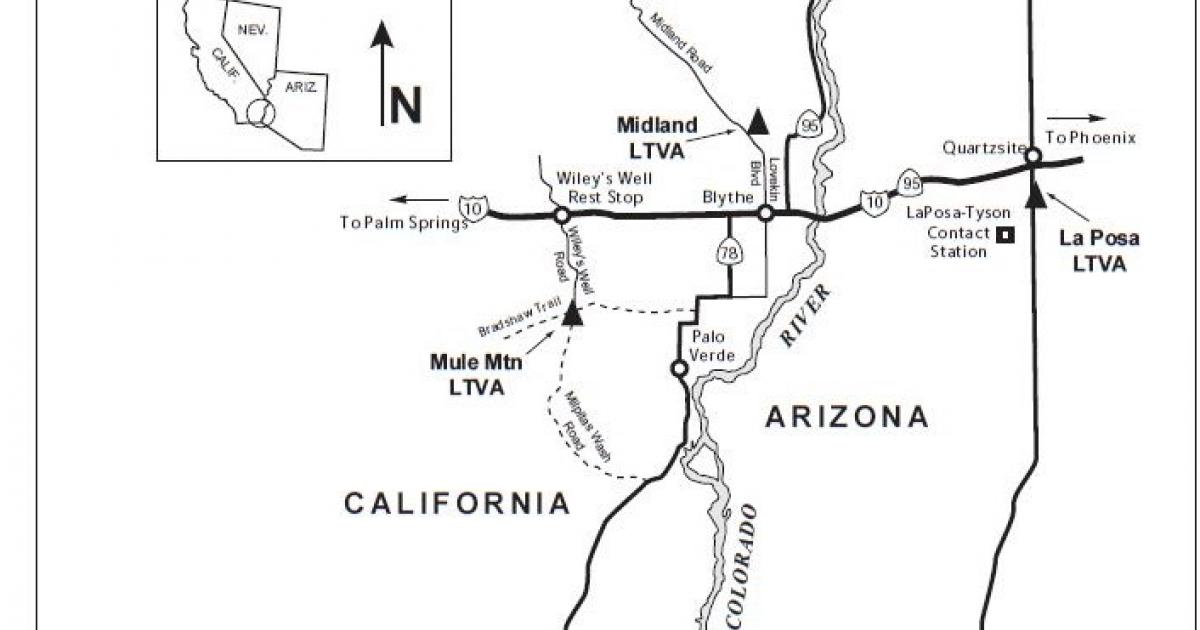 Long-Term Visitor Area (LTVA) - MAP | Bureau of Land Management
www.blm.gov
State Land Camping:
Need permit if you camp there. The individual permit is good for a year.
https://asld.secure.force.com/recreationalpermit/
Riding/Trails Info:
Quartzsite Off-Roading sells an Atlas ($28 and set up like a Key Map - it's very good) and has an electronic version of the trail map that can be downloaded through the Avenza mapping app. USGS maps are free in Avenza and this special Quartzsite e-trail map is $15. The web site for the atlas and other info is:
Off-Road ATLAS
Truck Camper Rally
The
Truck Camper Adventure Rally
is occurring again at the Road Runner BLM February 9- 12 for those with Truck Campers.
Fee is $25 per truck camper ( up to 6 people). As of Nov 9, 300 of the 400 spots were already taken.
SOLD OUT