Discussion Starter
·
#1
·
So I've been wanting a set of the larger foot pegs I've seen on the forum. This weekend I got thinking about modifying my own and here's what I came up with.
I had some 1/4' x 5/8' bar stock sitting around so I decided to use that. The 1/4" stuff is a little think and something thinner would be easier to bend but it's what was available.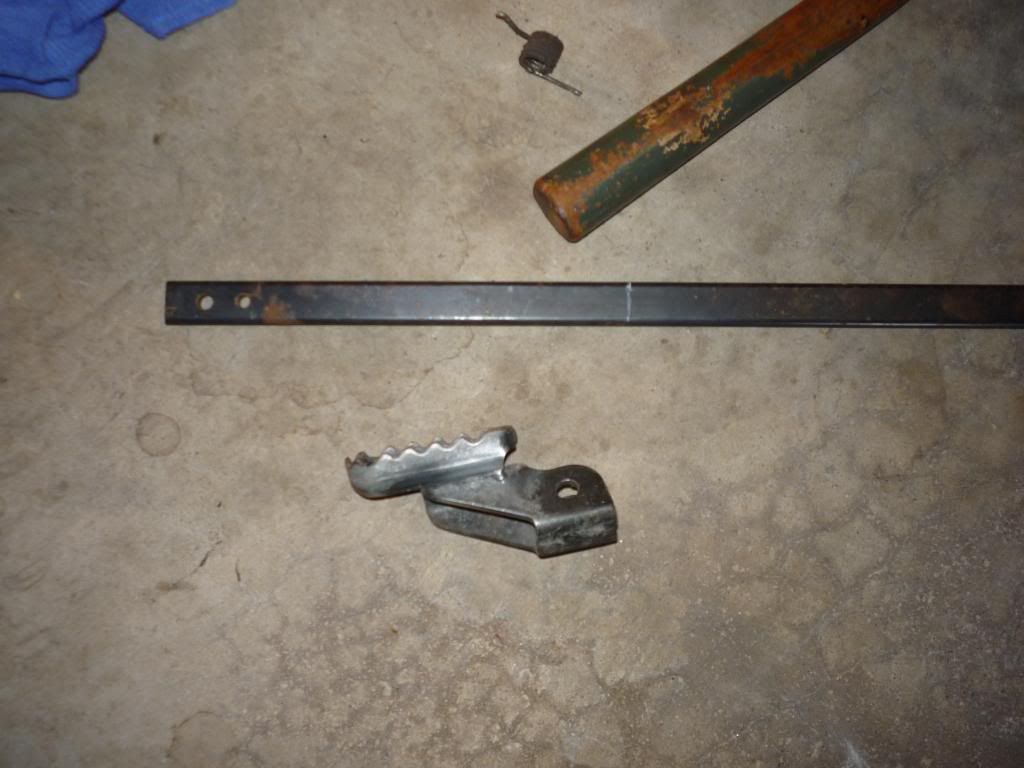 I took the foot peg off and looked around for something to use as a bending jig. I found a 19mm socket that looked about right which I bolted to my work surface. After heating the piece with a torch I bent it around the socket by hand. You can see my first attempt was less than great. By using a set of welding clamps I was able to get a tighter bend much quicker. I used the foot peg to check the fit as I went.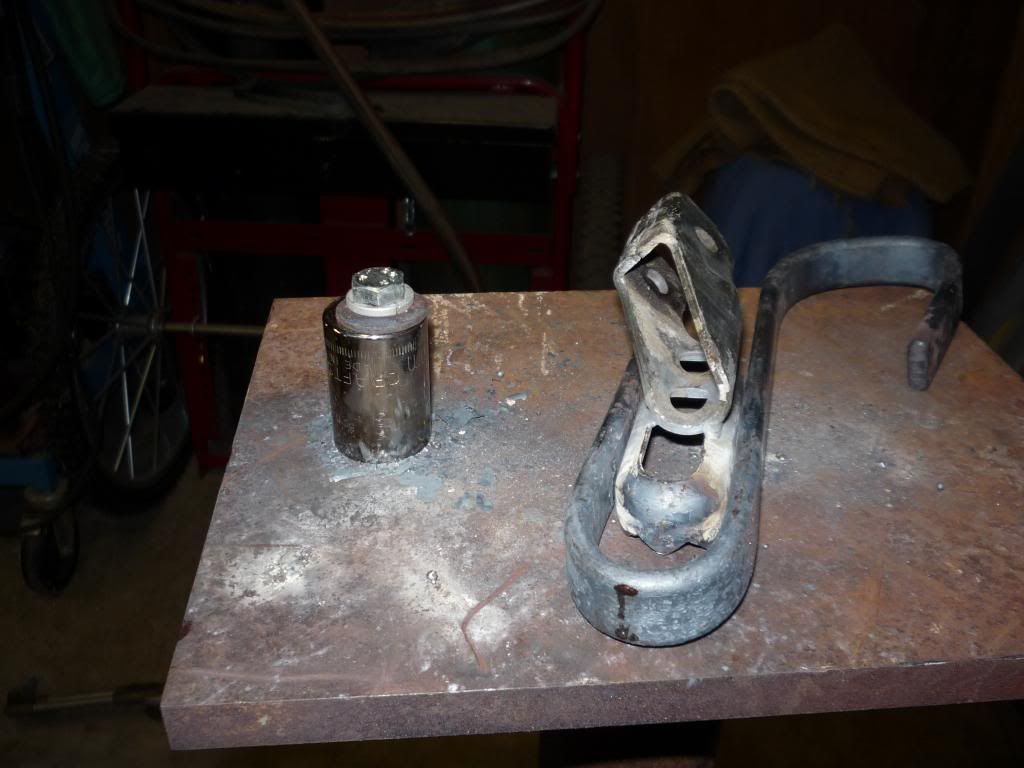 I then cut the pieces about 1" longer than the foot peg and laid out a series of hash marks for the grooves. I used an angle grinder to cut the grooves but as you can see it's not a precise piece of equipment. Maybe a bench grinder would be better or even a hand file.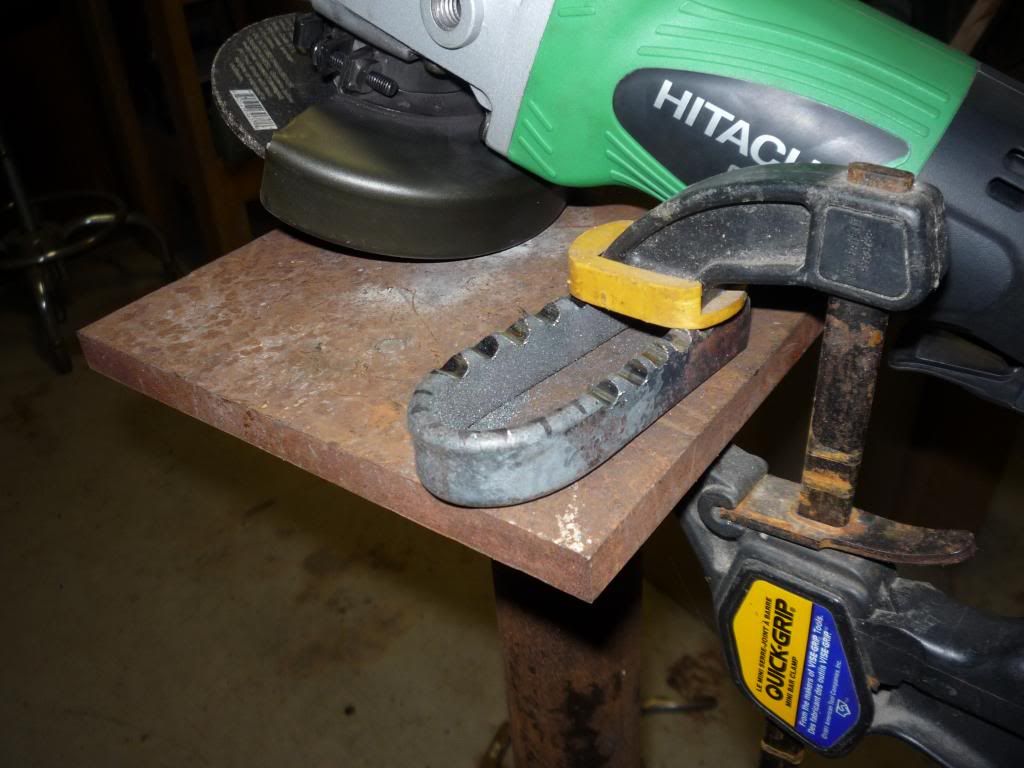 Here's the foot peg with the extension slipped over it.
The second one went quick and easy.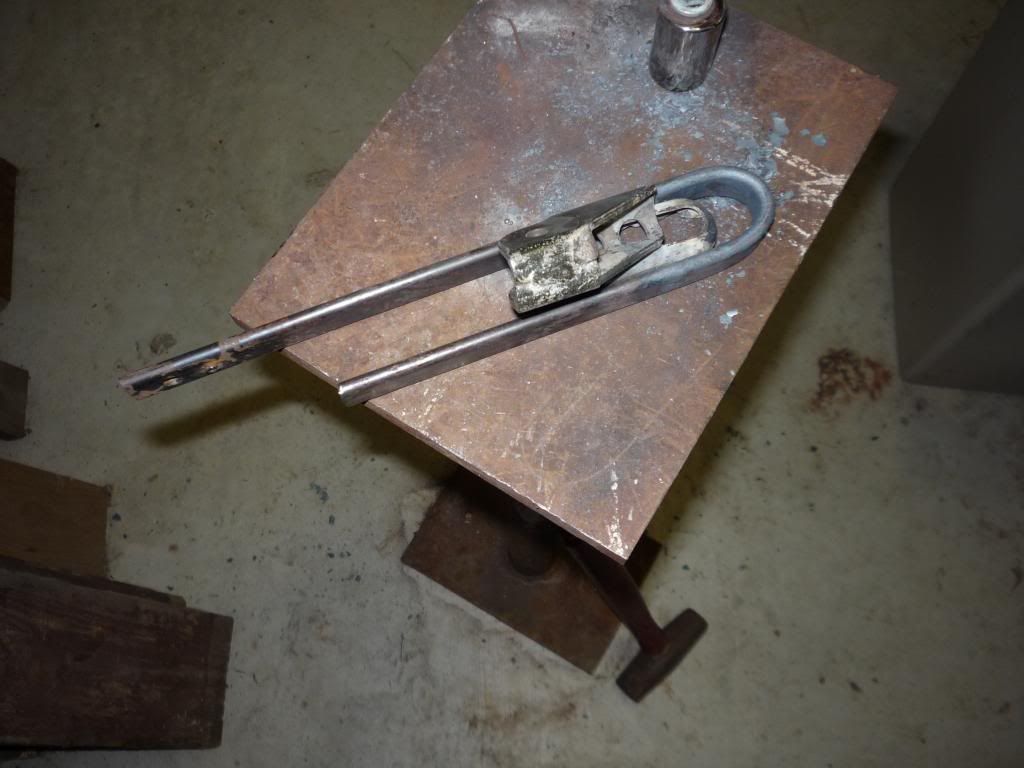 I ground down the height of the piece where it contacted the foot peg to make it easier to weld. I kept the top of the new piece flush with the top of the existing foot peg so it would bear most of my weight. After welding and some paint they are ready to install. (The paint helps hide my amateur welding skills.)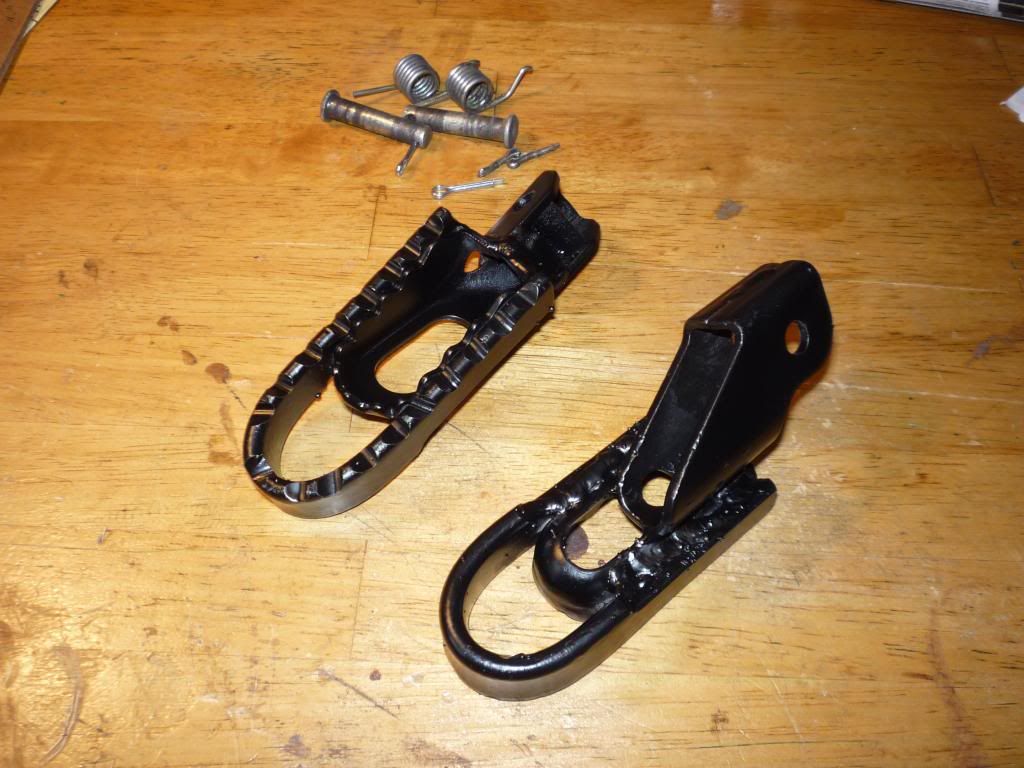 The new pegs back on the bike and ready to go. We've had icy snow on and off all day today so I didn't get to test drive them but in the garage they feel pretty good.