Discussion Starter
·
#1
·
Hey Guys long time no post! I have been enjoying everyone else pictures and adventures! Well I thought I would share some pictures of new trail build at my little secret squirrel location. The new trails were built by....ida know who, but I sure am hoping to meet them one day! I spent 5-6 days out here clearing the wind fallen stuff from the existing trails. Once the weather cleared up, I started finding the new built trails. There are now multiple loops, and somewhere near 40 miles of trail now. 80% of which is single track. A couple trails are so tight that ya cant get outta first! The new trails eliminate having to ride short pieces of pavement. I am excited to take my WR250f here for the first time now that the need for a license plate is eliminated.
I posted this photo last fall. This hill climb was extended up to one of the clear cut roads, Dont know who did it but glad they did as it linked up with some other trails.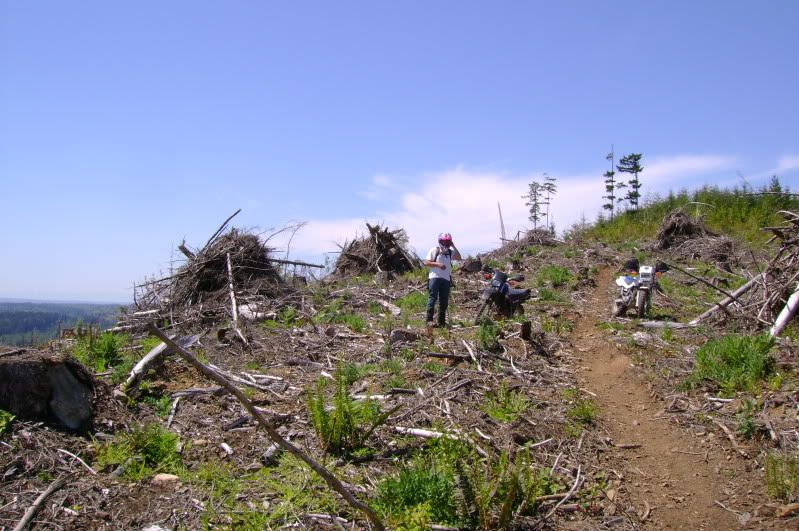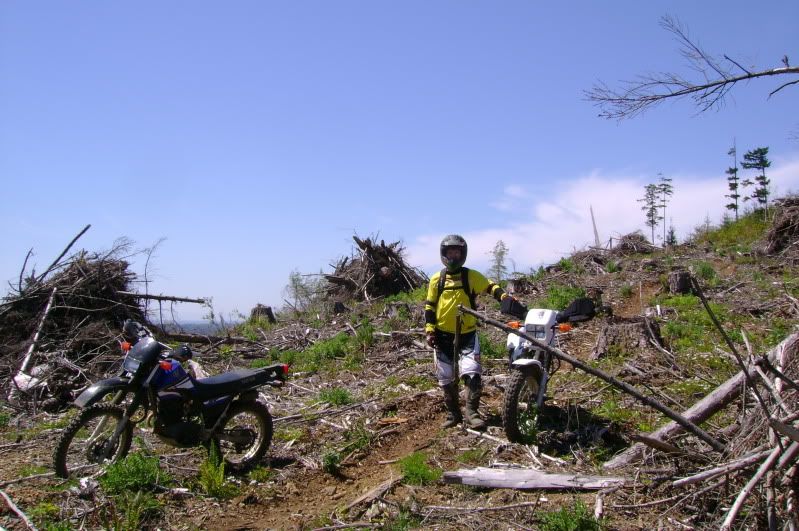 thats me in yellow. My buddy Kevin has this rad girlfriend who bought him an XT225. Aparently she doesnt like to cook and the XT was her way of ensuring she doesnt have to cook or grocery shop. Hell of a deal , eh boys!! Lucky Guy!
North Cascades in the backgound. Highway 2 hides in the valley there.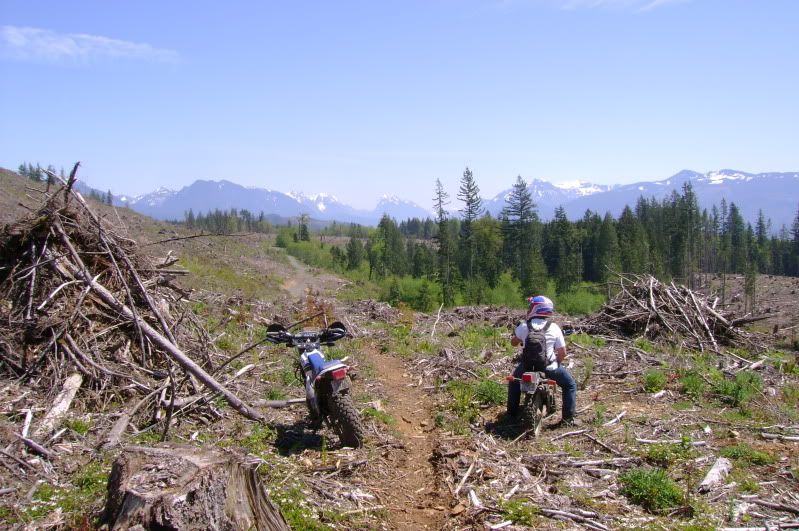 This thick cut trail was a dead end when I found it. Who ever cut this out put in a lot of sweat and 2 stroke oil.
TW = The Wife
Hey guys, if any of you are in the Seattle area, feel free to PM me and I would gladly take you to some singletrack.