Discussion Starter
·
#1
·
In 6 months my TW went from this:
To this: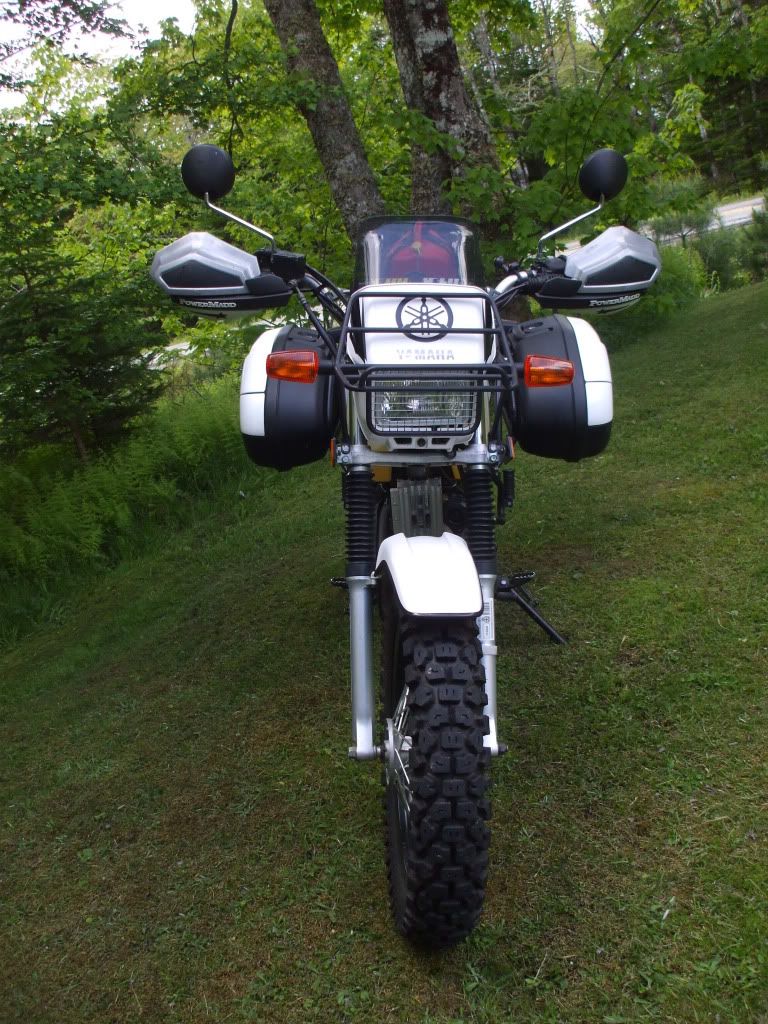 After a long search for a TW I found this 03 with 900 kilometres on it t a dealership in Quebec and they shipped it to me in December.An early Christmas present to myself.
The mods began soon after.I installed:
Handguards,Pro taper handlebars,Kick-starter,Shinko 244,Jimbo Shield,o-ring chain,home-made chain oiler,Clarke Tank,Lizrd Cooler,3"abs tool tube,Home-made front rack/headlight guard and modified OEM racks and luggage that I removed from my V-Strom when I installed aluminium luggage on it.I think they look much better on the TW than they ever did on the Strom.I also made up a dash shelf and installed a 12v power outlet and an led voltmeter.
I put a Crazy Creek air pad on the seat which helps a lot on long runs.I got the stickers from mb graphics(thanks Val)
The only other thing I think I need now is a better skid plate to better protect the oil cooler plus I have another swingarm I will extend and try when I get around to it.....and maybe some larger foot pegs.
I will probably make the skid plate and pegs when I find the time.
I have been riding it since December and absolutely love the little beast.
And just to prove she isn't a "Garage Queen":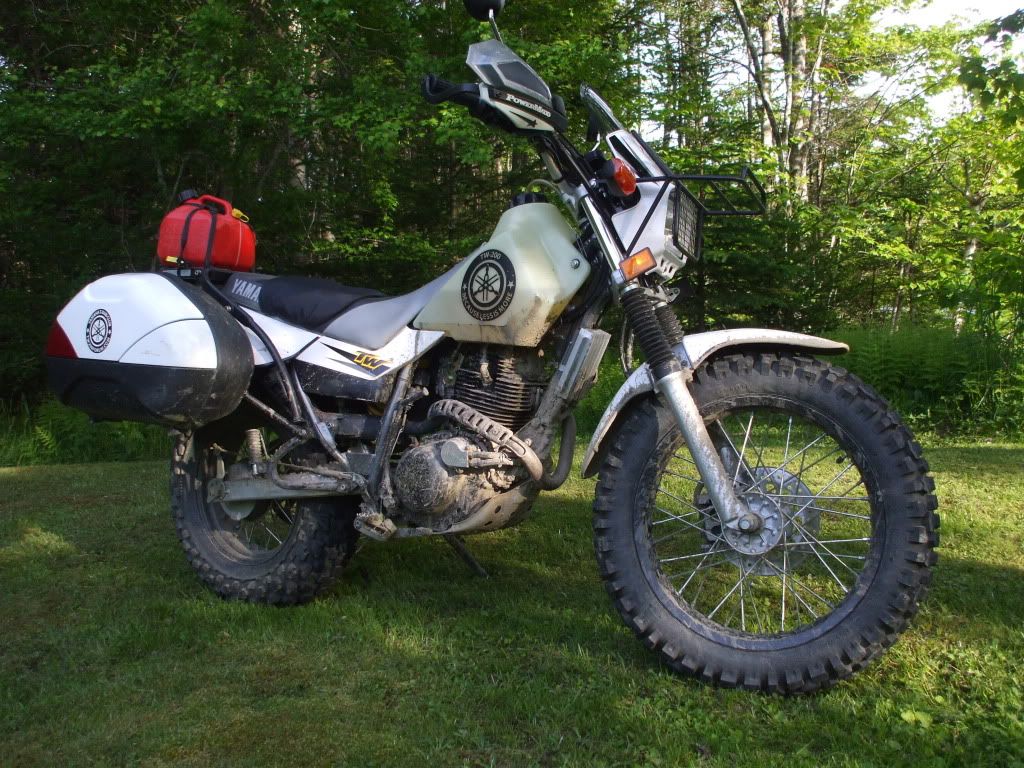 This is why the stock frontt tire had to go:
I love this site and the wealth of information of all things TW.Thanks to those members who help provide much appreciated information.