Discussion Starter
•
#1
•
So today was 75 degrees, sunny, light breeze. Perfect day for a ride to explore and enjoy some fall colors. I did what will likely be my last oil change of the year yesterday and aired up the tires for some dedicated pavement riding today. My wife was just laying down for a nap so no rush to get back home. I pretty much stuck to the pavement with just a few miles of dirt roads mixed in here and there. I was on call for my job so I couldn't be out of cell phone range for more than 20 to 30 minutes at a time. My favorite dirt roads seem to lye just outside of cell coverage which is normally a good thing but not good for "on call" weekends. The hills are just so beautiful this time of year I did not feel like I was missing out on anything. Some great views from the paved back roads and you can see for miles.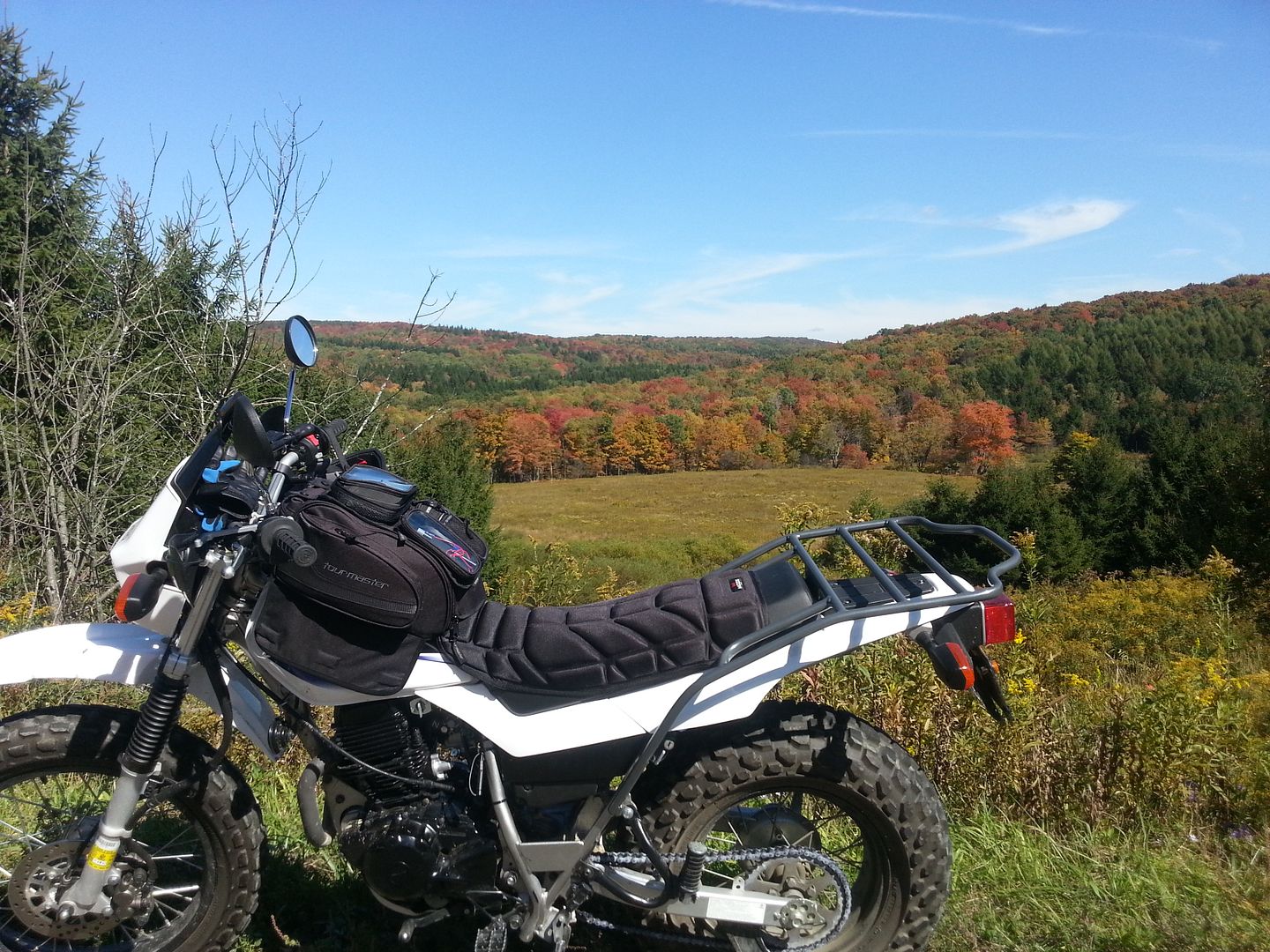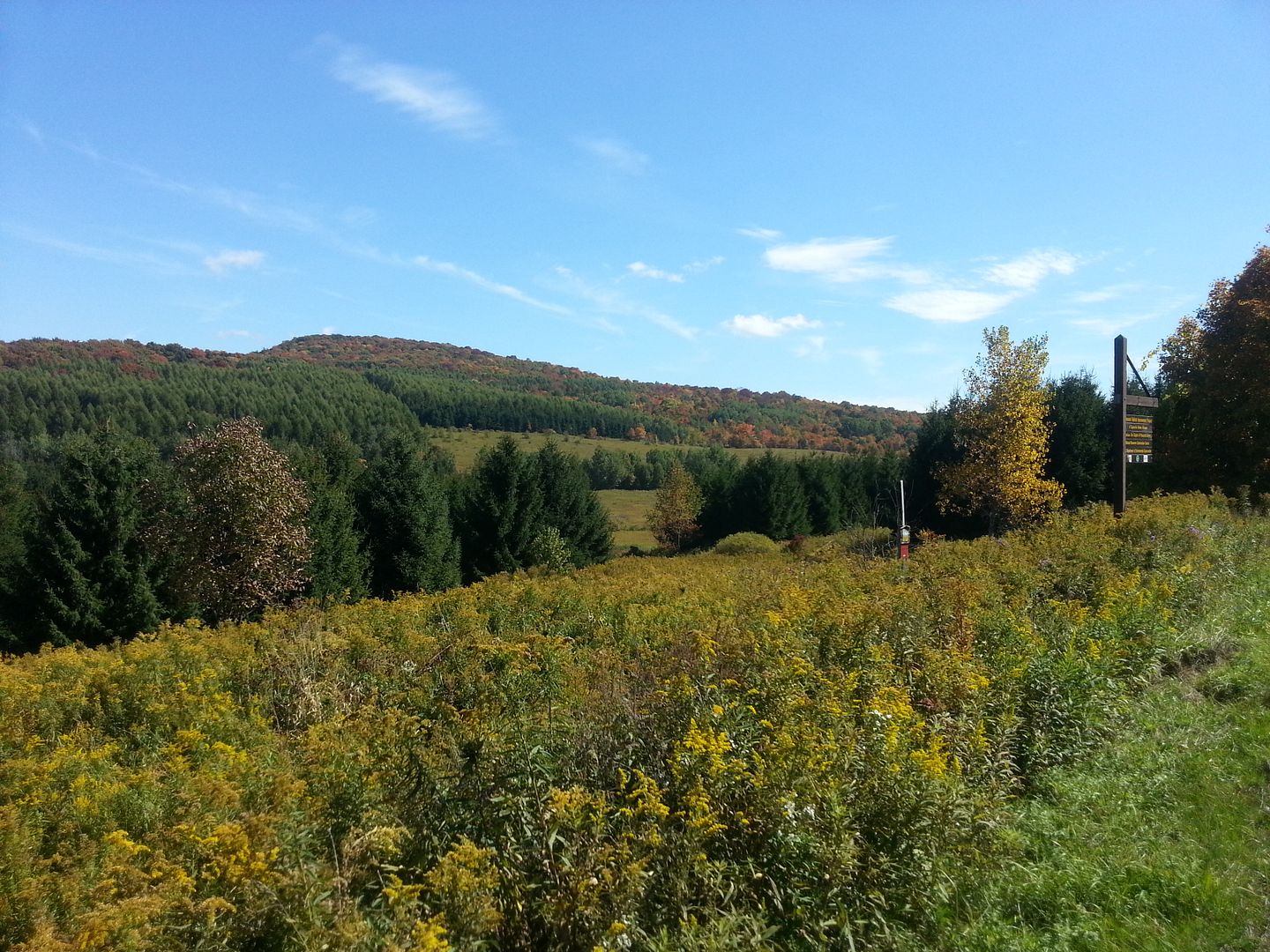 Cell phone pics will never do this view any justice. It doesn't matter to me if I get good photo's as I can close my eyes and see the view's but I would love for you guy's out west to get a good look at what upstate NY looks like. What a perfect day.
I crossed this creek just to say I did a water crossing
Got to the other side and turned around as there was nowhere to go because of a nearly vertical creek bank. I did however walk down the creek a bit as I had never been below this point.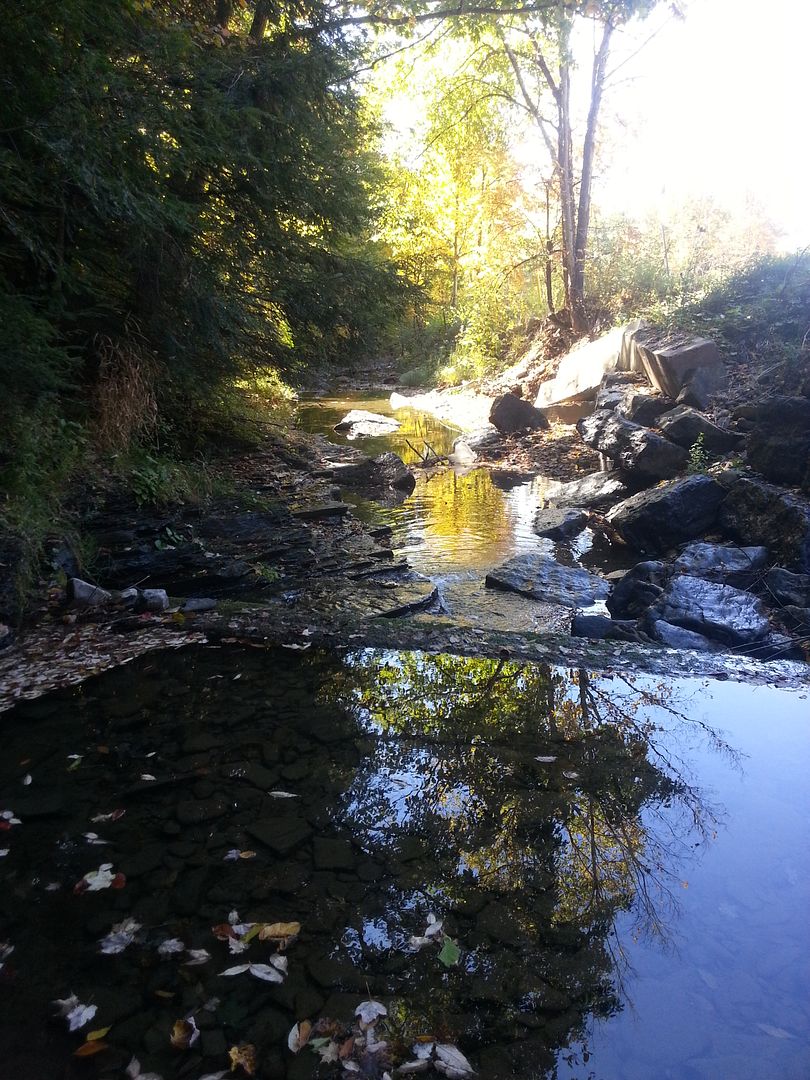 Pretty little creek that seemed to widen a bit down below me. I know this creek feeds the west branch of Owego creek and there are some fine brown trout as well as some native brookies. The location these two creeks join one another is only about 3/4 of a mile from here so I would not be at all surprised to find some small brookies in this stream. I had zero cell coverage here so I had to leave.
Took this photo just to post a wave goodbye. I hope these look decent as there is no preview feature. Now get out and ride before it is too late!
Tom