Discussion Starter
•
#1
•
A little time ago I purchased this 1999 with just less than 2,000 on it for $1,700
All stock, running but in need of TLC (aren't they all)! Plan is to strip down to the bare frame, powder coat frame and other parts black, except tank which will be an army green color (minus the dent, to be fixed), engine being re-built as we speak, up-grade all working parts taking ideas from other T-Dubbers (exhaust, speedometer, headlight, battery, tires etc)! The direction I am heading is it to be a Scrambler/hollow type style with a little more oomph! Oh and I'll keep original seat just have it reupholstered with a base ball kinda covering. Her name will be Recon.
Here's how she stands now: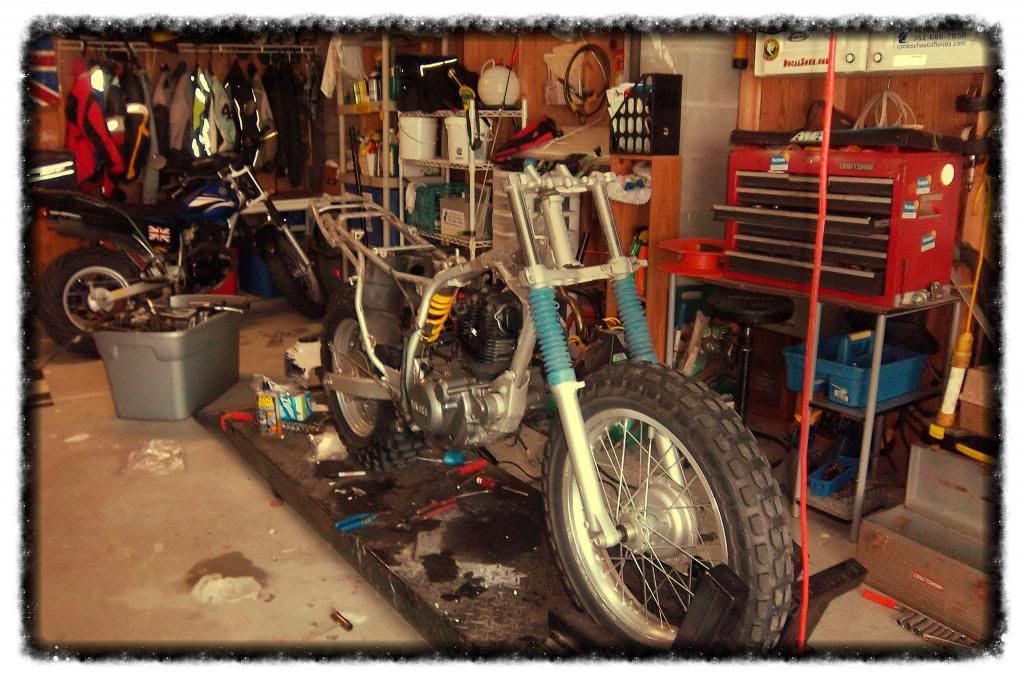 Progress is slow but life, money and time have all come into affect. My husband just bought a basic welder and we will soon be fabricating brackets and such to attach new gadgets! Once complete she's off to powder coating, re-assemble everything, stand back and take her all in
When all said and done we plan on doing the same to my 2006 just different color scheme (undecided but thinking black/red, black/white). Only add-ons are 47 rear sprocket, DG exhaust, Bridgestone streets and of course cycle rack. Here is Flash:
Big shout out and thanks to ProCycle ... you did a most excellent service
Will post more Pictures as as when Recon takes form.
Cheers Zoe