Discussion Starter
•
#1
•
Had this morning off so I decided to try out a new area that was recommended by a friend.....a friend who rides a KTM like a mad man. I should have known better than to listen to him.
There are a bunch of fires burning around the SLC Utah area and the wind was blowing just the wrong direction this morning, making the skies very hazy and the smell of smoke heavy in the air.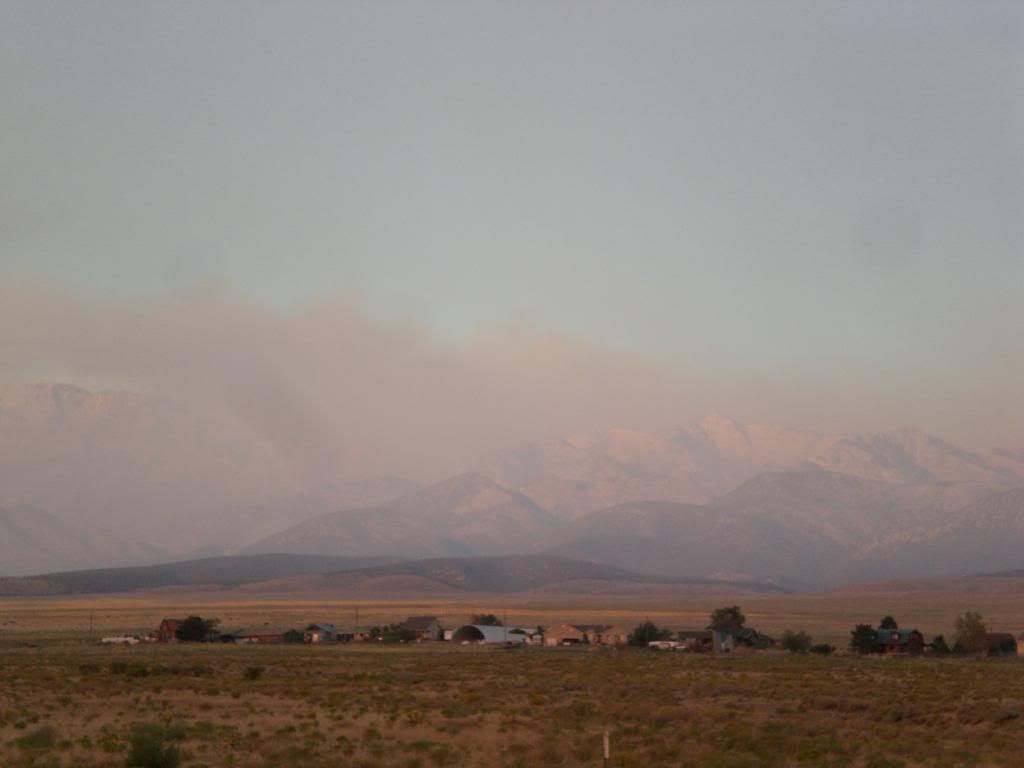 The dirt road started off fairly good. A little ranch entrance in the middle of a huge sagebrush flat.
Once I hit the ATV trail, that is where things got interesting.....a lot of this trail is very rocky, technical and steep.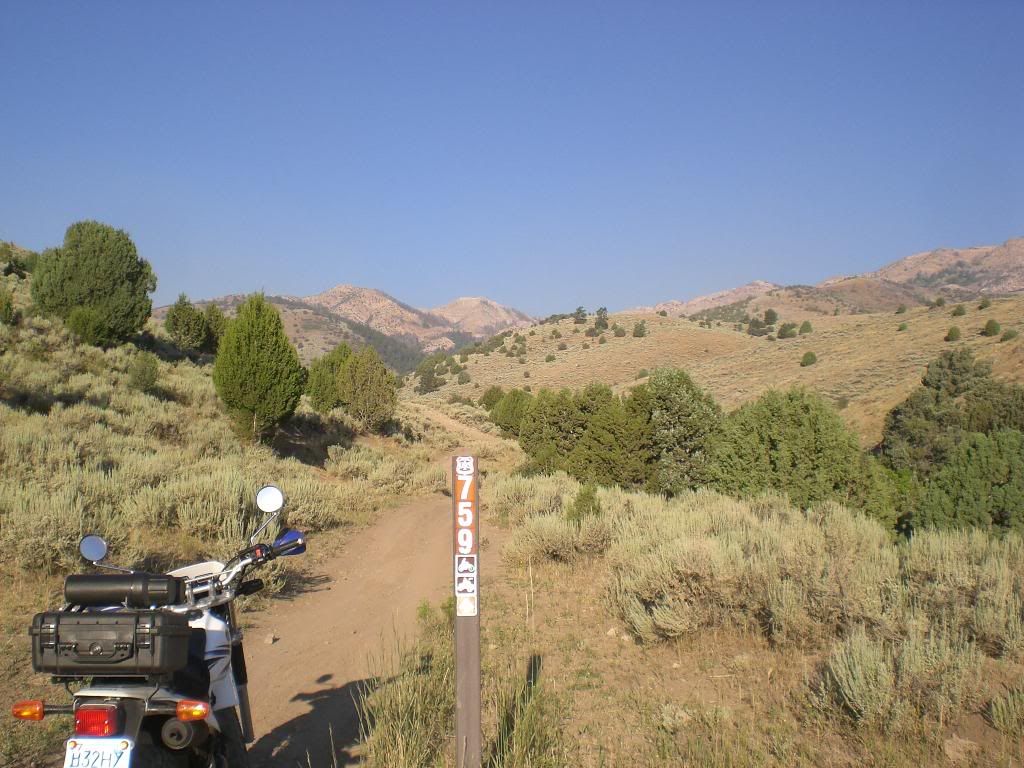 I found the start of the Stansbury front trail and decided it looked "doable" to in an effort to get off the rocky AVT trail I decided to venture out on it. It supposedly climbs to the top and follows the ridges south for approx. 24 miles, I was planning on an out and back doing the full length.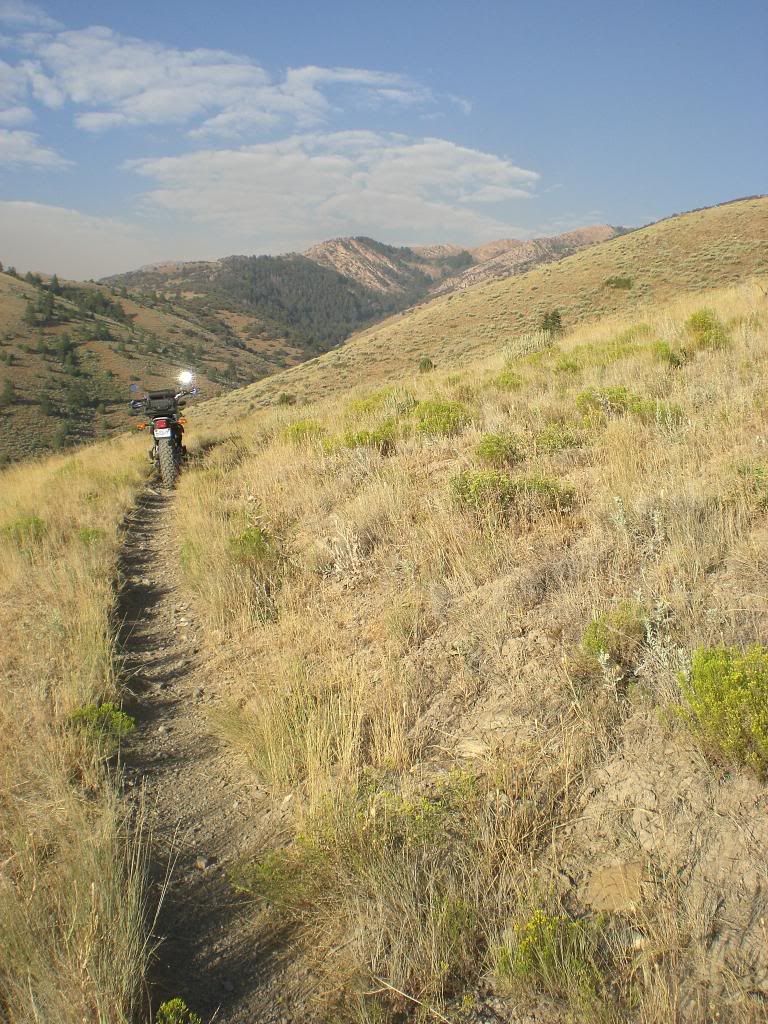 It also became very rocky and technical, I was only able to get pictures of the somewhat easy sections as I was too busy gripping and gunning and afraid to stop on the dicey sections.
I eventually had a couple of slide offs...this being the easiest of the two to pull the TW back onto the trail. Since I was alone and after wrestling this "little" bike back up onto the trail a couple of times, I decided to turn around and not take any more chances.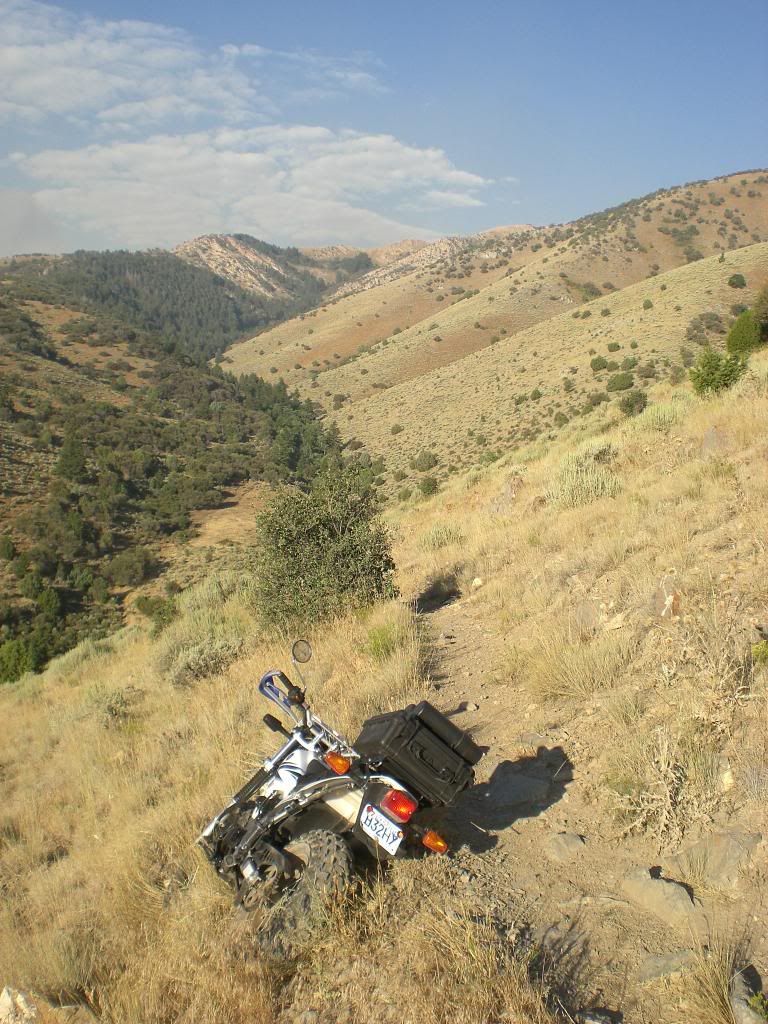 I headed back down to the ATV trail and headed up it, occasionally finding some shade, at 9AM it was already 90 degrees with a high of 100 degrees forecasted.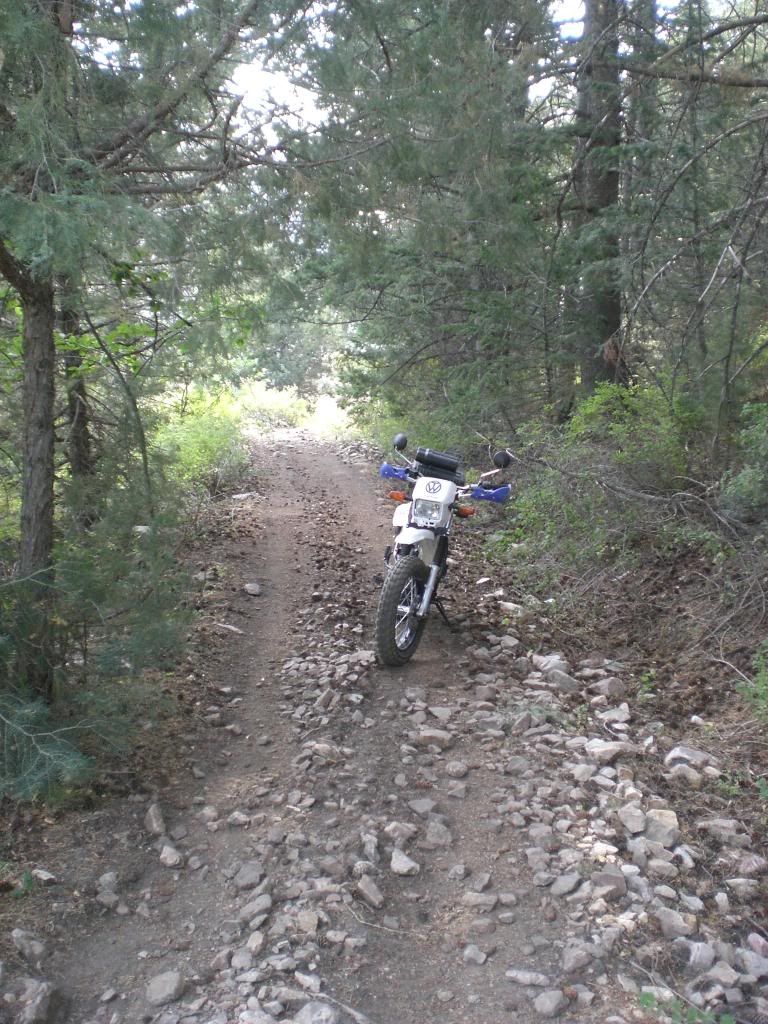 The trail became steeper and more rocky, I did manage a pic of this area that burn a few years ago.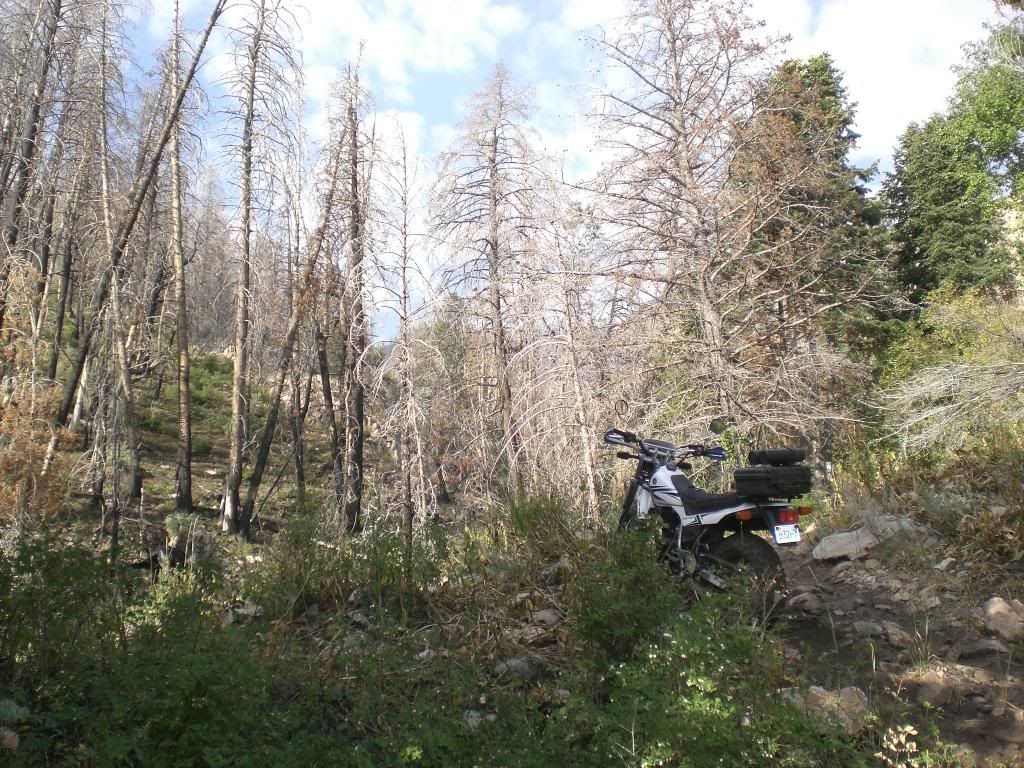 After a couple of hours of grinding up in first gear, I decided that this was a trail above my abilities and headed back down. Hey if I'm not having fun, why do it??
And dang.....I really need to upgrade my shift lever to one of those folders!!