Discussion Starter
·
#1
·
After gathering as much information as I could, I finally tackled my steering bearings. I did my Dad's TW last week, so today was my TW's turn. I searched a lot for pictures and tips on how to accomplish this task and I found some good info on this site and others, but very few pictures so I took some to share.
I welcome any advice or other things that I may have missed. Feel free to correct me if I have done something wrong. Having the service manual in front of me helped. A special thank you to darnold87 for his help.
I'll try and make this a step by step, but its almost impossible to explain every detail.
You'll need to remove everything from the front end. Headlight cowl, headlight, blinkers, speedo, forks, wheel, etc.
I lightly tapped a screw driver in the lower clamp to spread it apart so I could remove my forks.
I marked every wire by writing on a piece of tape and sticking it to the wire. Most of the connections are unique, but I just didn't want to screw anything up.
The blinker assembly comes out in one piece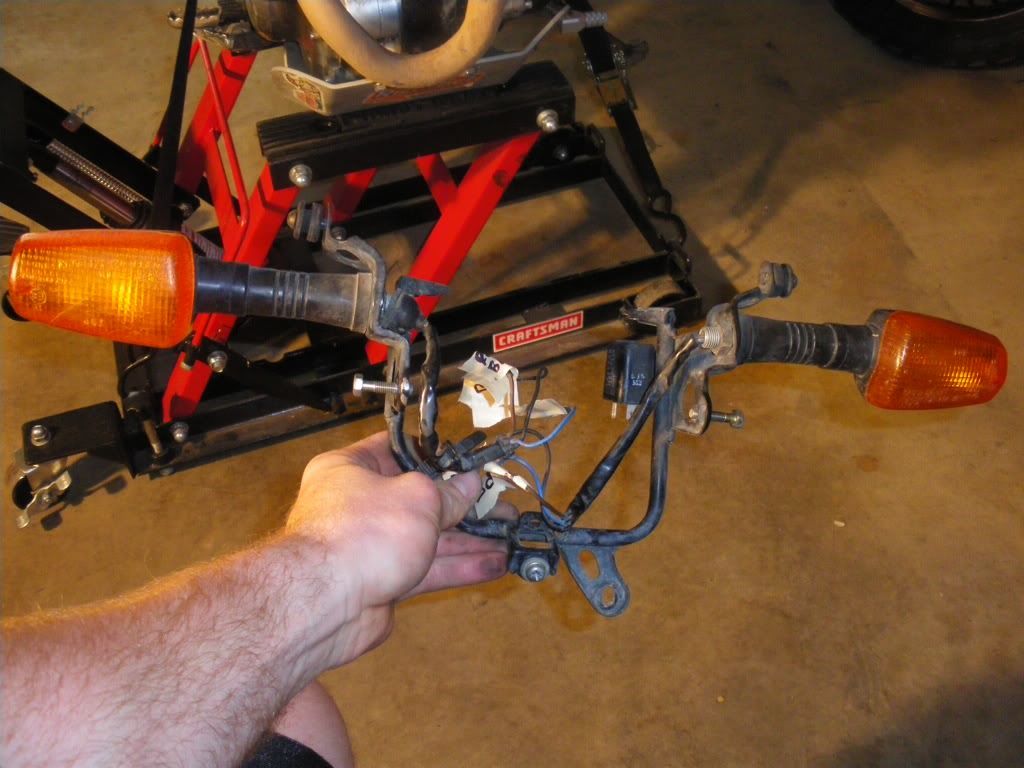 Here is everything marked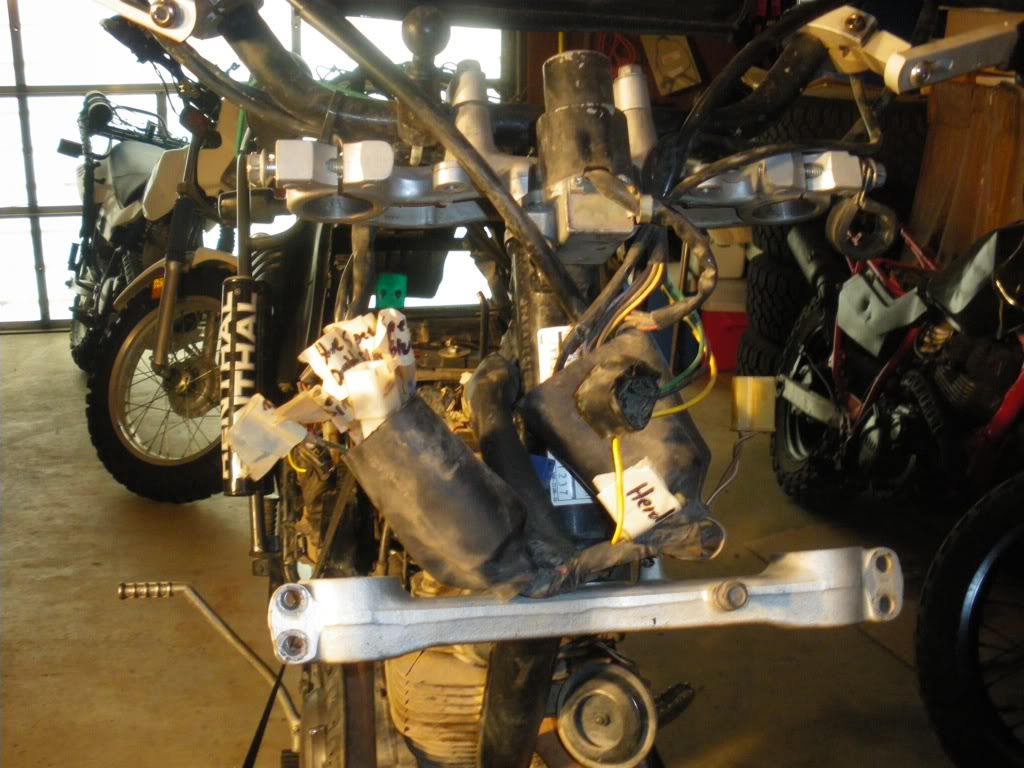 The handlebars with everything attached come out as one unit (after unplugging the wiring of course)
Now, take your wrench with a 22mm socket (same socket for the axle nuts) and remove the shinny bolt on top of the upper clamp.
EDIT:
It helps if you leave at least one fork in as the upper clamp will swivel. The bolt can be undone without the fork (what I did), but leaving a fork in does help.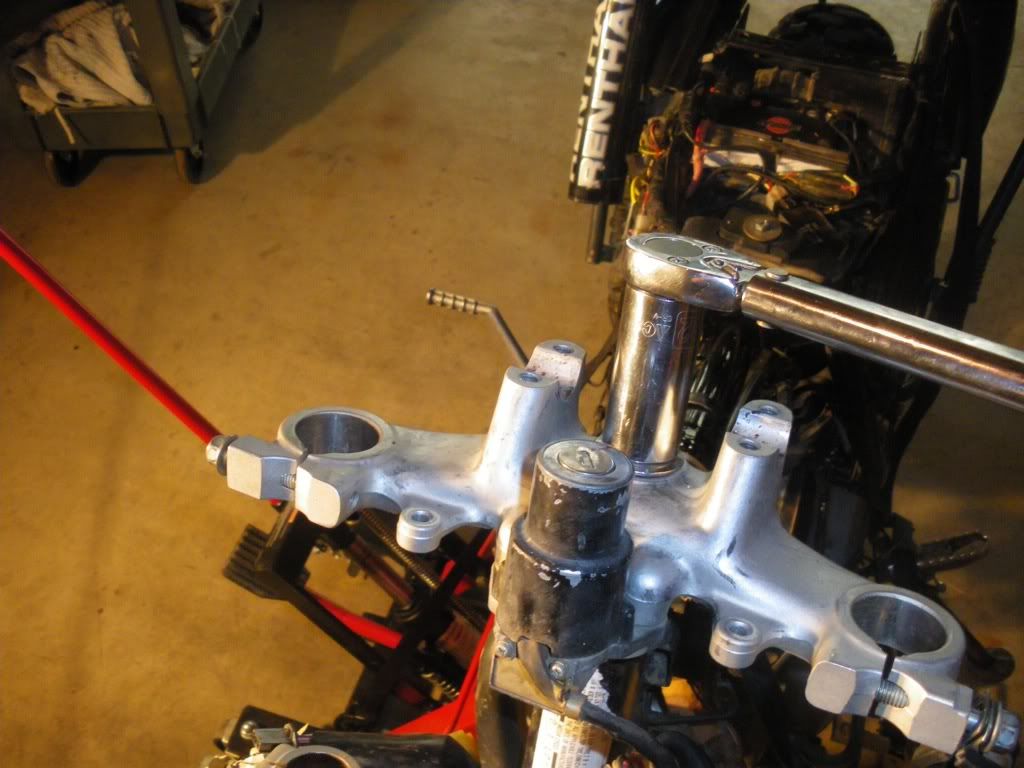 Now, the upper clamp should just slide up and off
Now this is what you're left with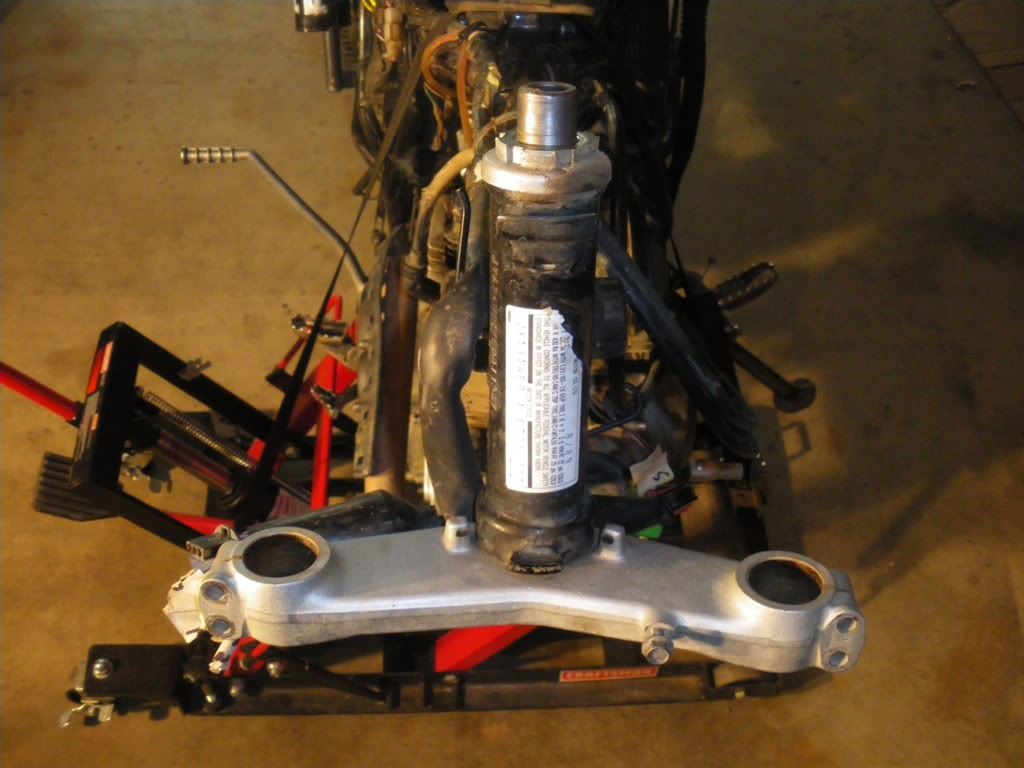 Now, there is a special tool from Yamaha that is used to take off the ring nut. I was told its expensive and hard to find. I read that most guys use a screw driver and a hammer or a pair of large pliers. I used a screw driver and a hammer. Its really not on there all that tight.