Discussion Starter
·
#1
·
Several weeks ago I made a 2hr drive to the Talladega National Forest and just now getting around to posting. Great place to ride! I just wish I had taken extra gas because that became the real limiting factor. I've since made darn sure I can take extra fuel, ie..tube and boxes.
I started from Fort Payne in Alabama just about 2-3 miles from Little River Canyon. From there I headed down the mountain to Gaylesville and on to Cedar Bluff. There is a large man made lake, Weiss Lake, that I should have grabbed some pics of but I see it so often I didn't think of it. I continued south to Centre and on to Piedmont.
Piedmont is the last gas stop before the forest so I filled up- $4, gotta love it.
There are actually two ways to enter the forest, one being through Old Mountain Road and a fun ride, but I had only gone through once before and went the way I knew. I went the Rabbit Town Road, very, very junky to begin with but turns into beautiful country side.
Here is a pic of the road where you enter the forest.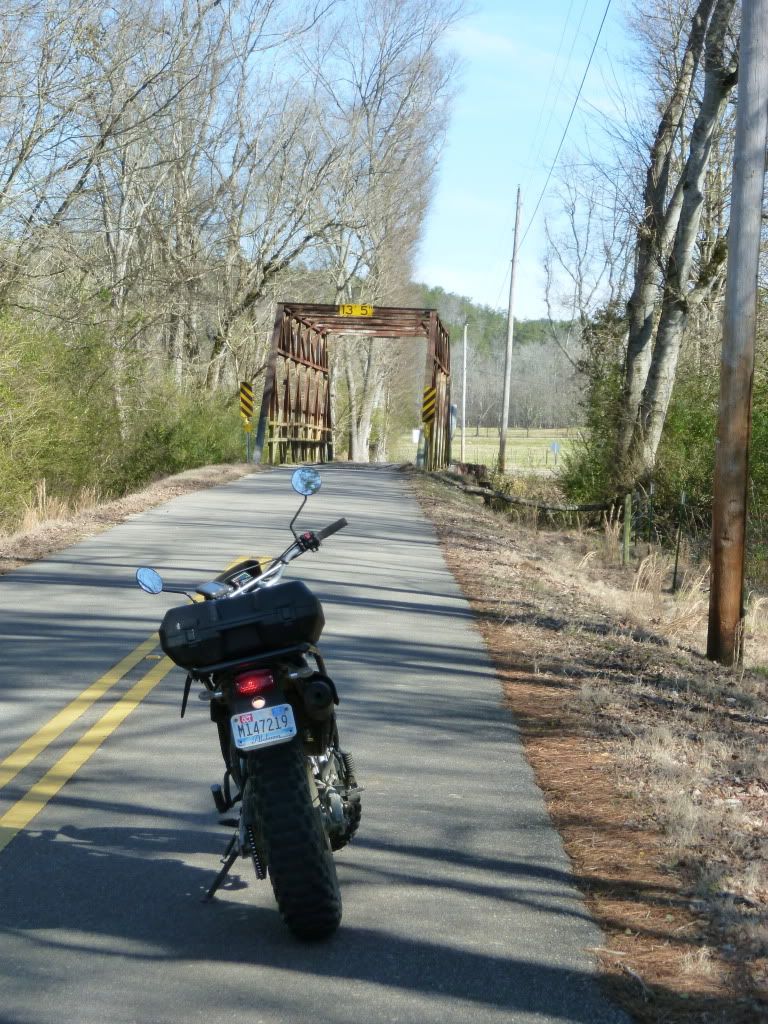 Entrance to fun and awsomeness (its a word)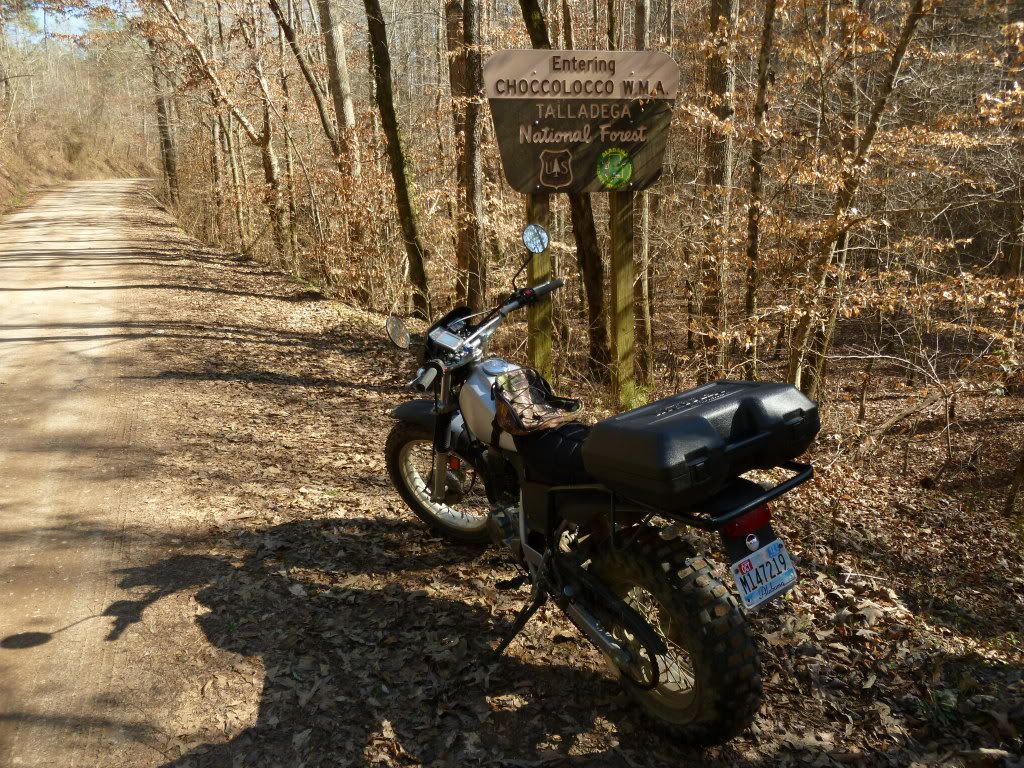 Look, some wonderful ******* helped take care of the sign. Probably why this particular road was closed. I went around the gate- knew I wasn't headed in to shoot it up and my tdub wasn't hurting anything.
The dam was a nice place to stop and eat my samich'.
.