Discussion Starter
·
#1
·
Having received several queries as to the source of my tank bag, I thought I'd offer some options that are within everyone's budget if you invest the time to prowl the thrift stores (or your daughter's closet).
No. 1 is the one I use now. Its a case logic case for a compact disk player (remember those before you i-pod).
No. 2 is one I rode with for a long time. Its a Nintendo case (actually a tiny back pack and hence a bit bigger (but not much) than the previous example. The straps were crossed under the horn of the seat and like all other examples here below the rubber disc that protects the tank from the seat.
No. 3 is just a tad larger yet 10" x 7", but still not as cumbersome as some things that pass for tank bags. Its a first aid kit and conveniently has a mesh pocket for stuff.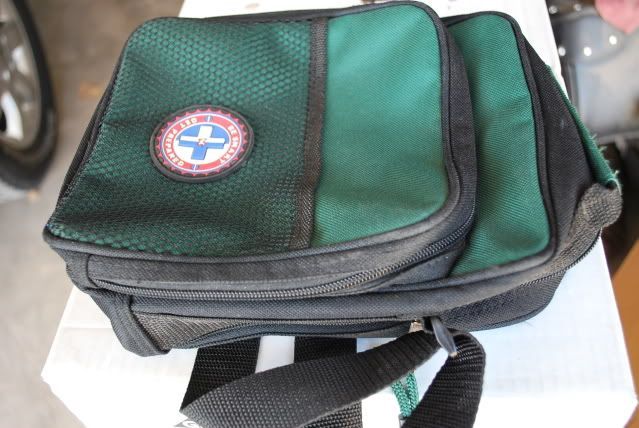 I've never had a problem with the cases moving around or threatening to come off but I do try to snug them around the horn of the seat. And of course, I really don't put anything in them besides registration papers, granola bars, gps, camera, basic safety stuff and what ever else fits that is not a rock. So hit those thrift stores and see what wonderful things short of a gucci purse you can use as a tank bag. Tom