Got out today for a quickee in central Utah. I was surprised that the leaves were not changing as much I had expected. In a week or so they will be really good.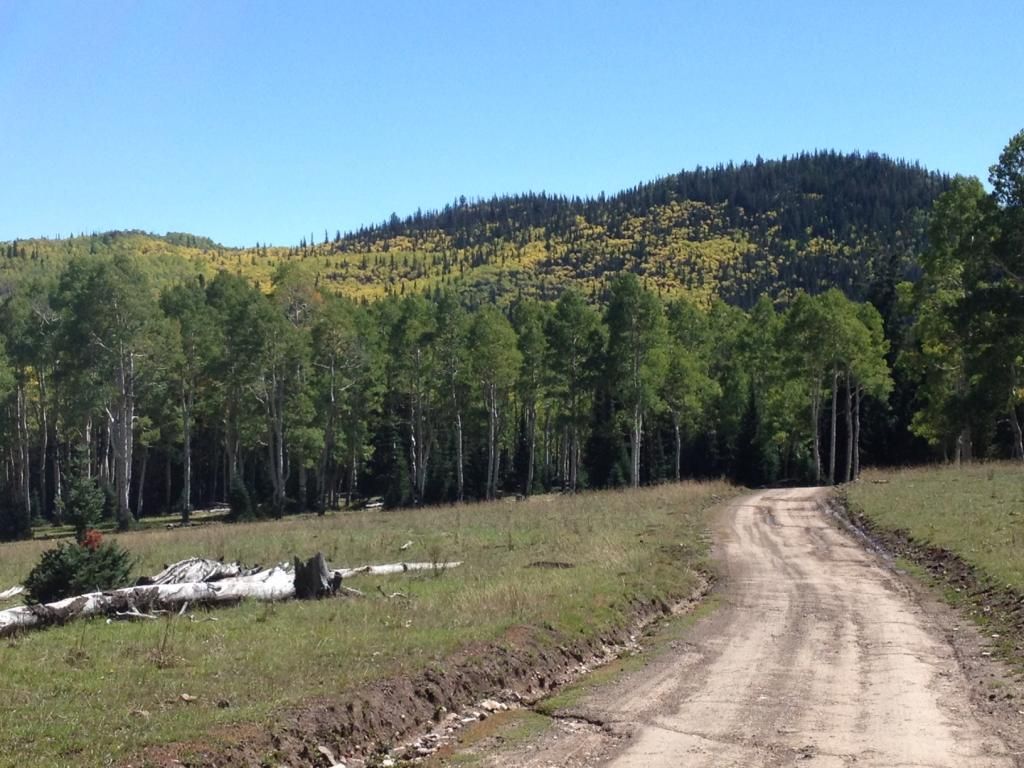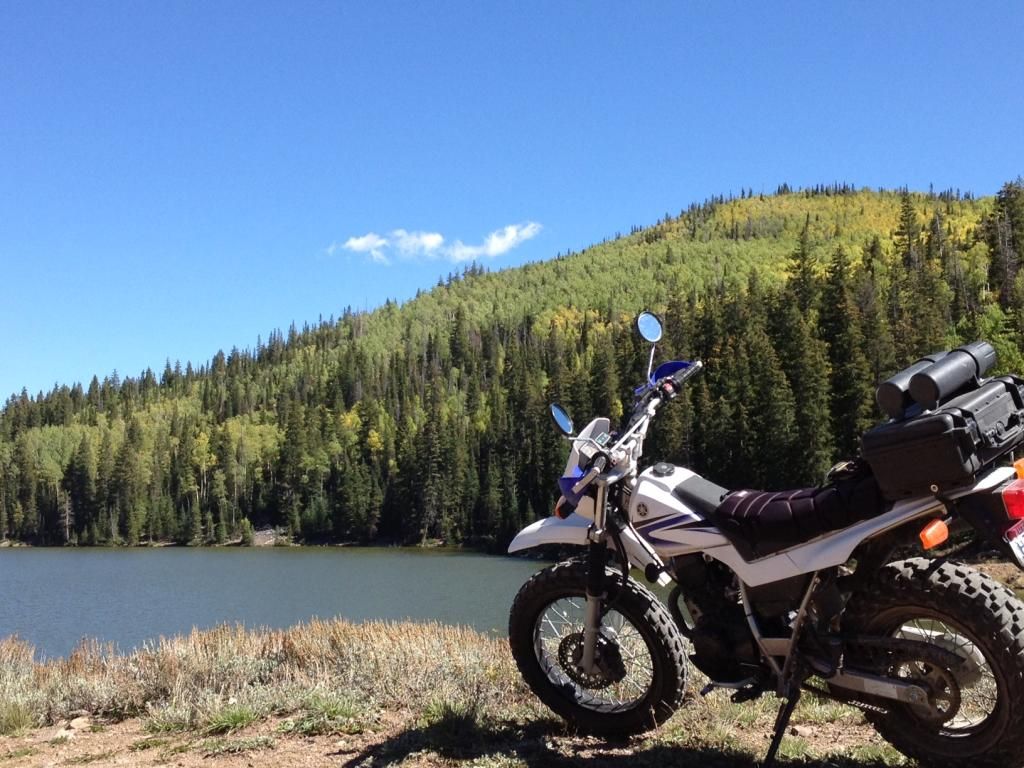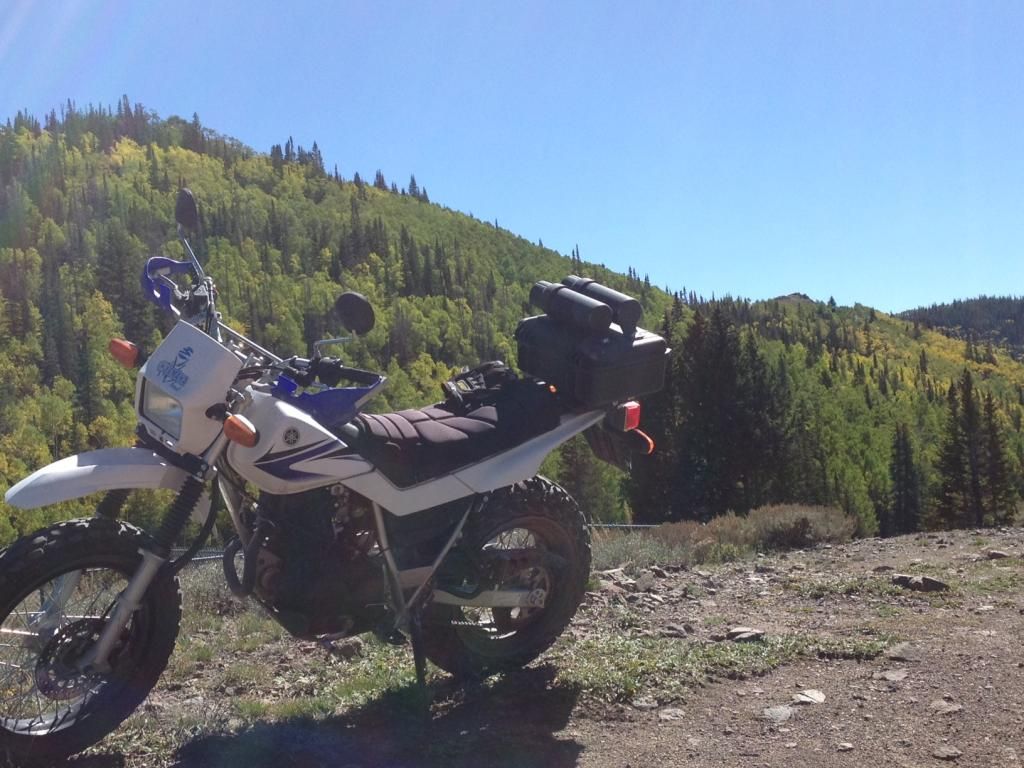 There has been a ton of rain over the past several weeks in central Utah, not as much as the tragic/devastating flooding in Colorado, but the trails and mountain roads are showing the signs of some pretty strong runoff.
You are cruising along enjoying the view and then you hit a series of these "shock-testers" it wakes you up for sure!
I got off the mountain road and headed up one of my favorite ATV trails and ran into this crazy runoff erosion!!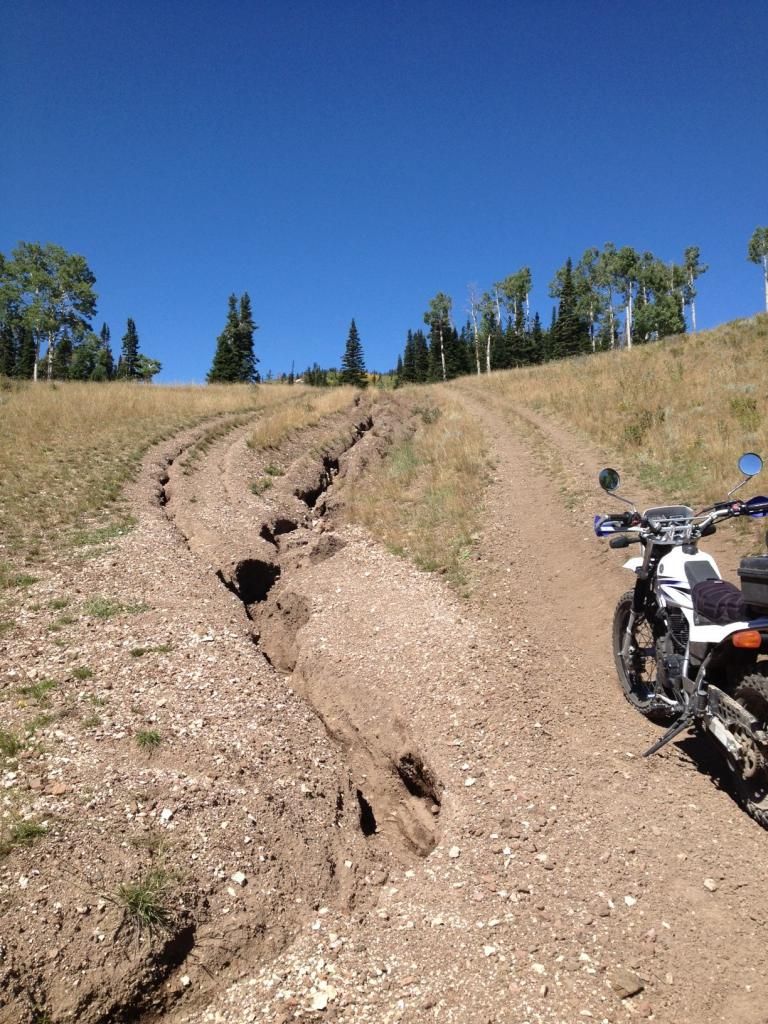 It is hard to tell, but in some places this was 3.5 to 4 feet deep. I would have loved to seen the storm and the wall of water that formed this new mini grand canyon!!
One last parting shot of the hills.