Discussion Starter
·
#1
·
Finally did it.. wandered on down to the wally world and bought the infamous seat pad: for reference, it's now sold under the Coleman brand.. appears to be the same excellent product that everyone rants and raves about.
Also picked up a really cheap little combo thermometer/compass/clock.. <$5 -- the compass is pretty worthless, which is unfortunate, but the footprint isn't bad, and it mounted quickly with a pair of zip ties..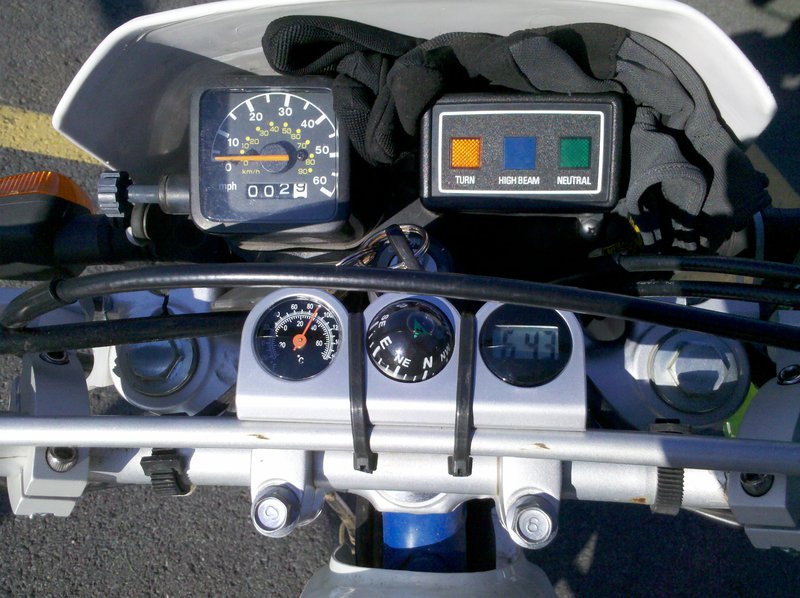 For the simple reason that the compass is awful, I don't know that I'll recommend it, but maybe mine is just defective. It doesn't explicitly say its waterproof, either, but the faces are fairly sealed, and its behind the headlight fairing.
I also added a pair of the deer whistles, but didn't take a picture. Something I've been wanting to do for a few months.. don't know if they work or not, but they're cheap insurance and mounted quickly and out of the way. We have a lot of deer, and I'd rather not make good friends with any of them.