Discussion Starter
·
#1
·
(Original post from Jungleplant)
Hi All
I am New to this forum
and saw the front rack that i made posted so i decided to chim in with something else that might be helpful to you guys
we call them tiedowns , we just started to make them for the TW200 bike , I would like to offer 6 sets for testing , so if any of you guys would like a free set just PM me your addy and ill get them to you , they bolt to the lower triple tree and give you a better place to hook your bike for transporting , We laser cut them from 10 guage stainless steel then tumble polish , we think they pretty great, goodluck to all mike
After seeing the above post from Jungleplant, I PM'd Mike and he promptly sent me a pair of his tiedowns. See picture below: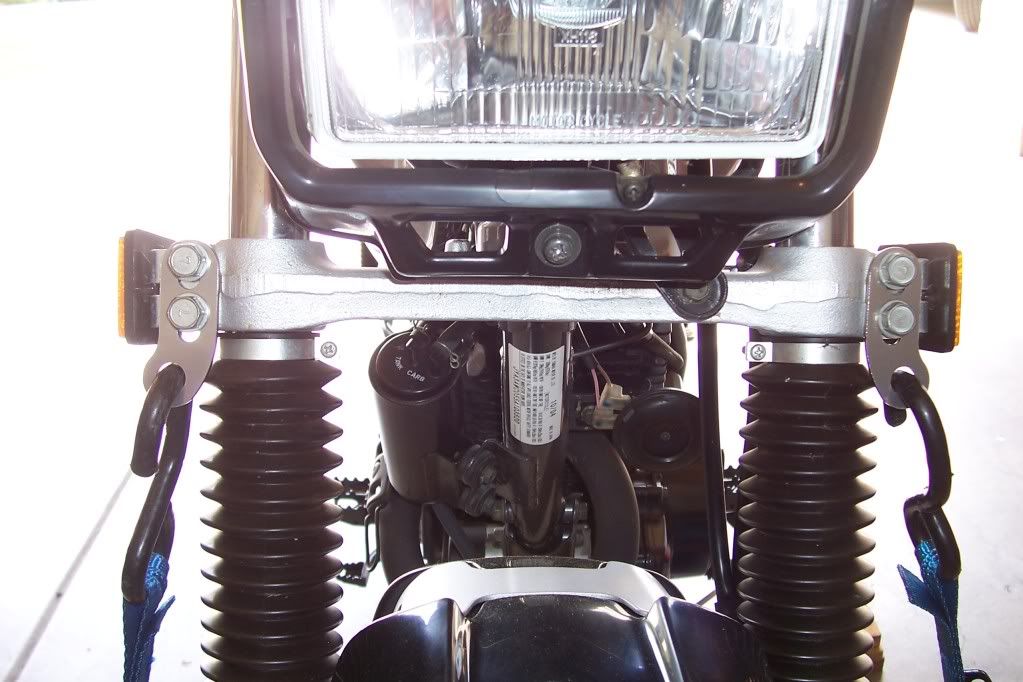 They are very nicely made and only took a few minutes to install. I wasn't sure why the mounting holes were slotted, but I now realize it is so these will work on a wide variety of bikes. On some of my bikes that have turn signals/mirrors/decompression release/kill switch/bark busters, etc., mounted on the bars it is sometimes difficult to find space for the tiedown hooks without interfering with brake lines and cables. These tiedowns provide a sturdy, dedicated mounting point. The only downside that I see is what to do with the excess length on the straps.
Great idea, thanks Mike!
Brian