Discussion Starter
•
#1
•
Inspired by other members' recent postings of sights and tourist attractions in their areas, I hit the streets on my TW to see some stuff around Tucson that I haven't seen in awhile.
I cruised around downtown some, and checked out some of the barrios around South Tucson.
Looking up at Sentinel Peak.
Sentinel Peak is also called A Mountain for the huge stone and concrete "A" that the University of Arizona students keep painted up there. "Tucson" is supposedly taken from the name of a Tohono O'odham village that was (and in a way, still is) nearby. I've heard it means "spring at the base of a black hill", the hill being Sentinel Peak.
There's a pretty good view of Tucson from up there too.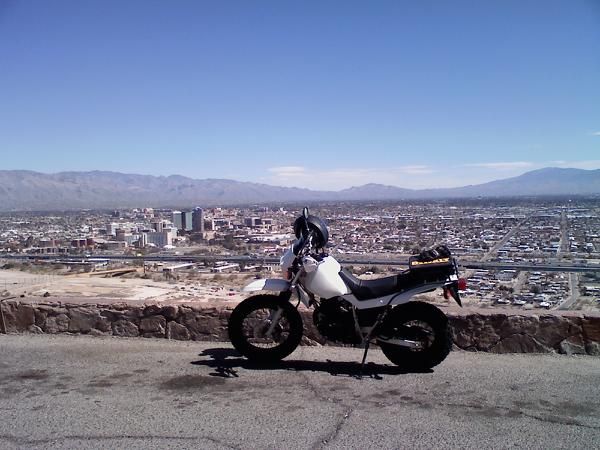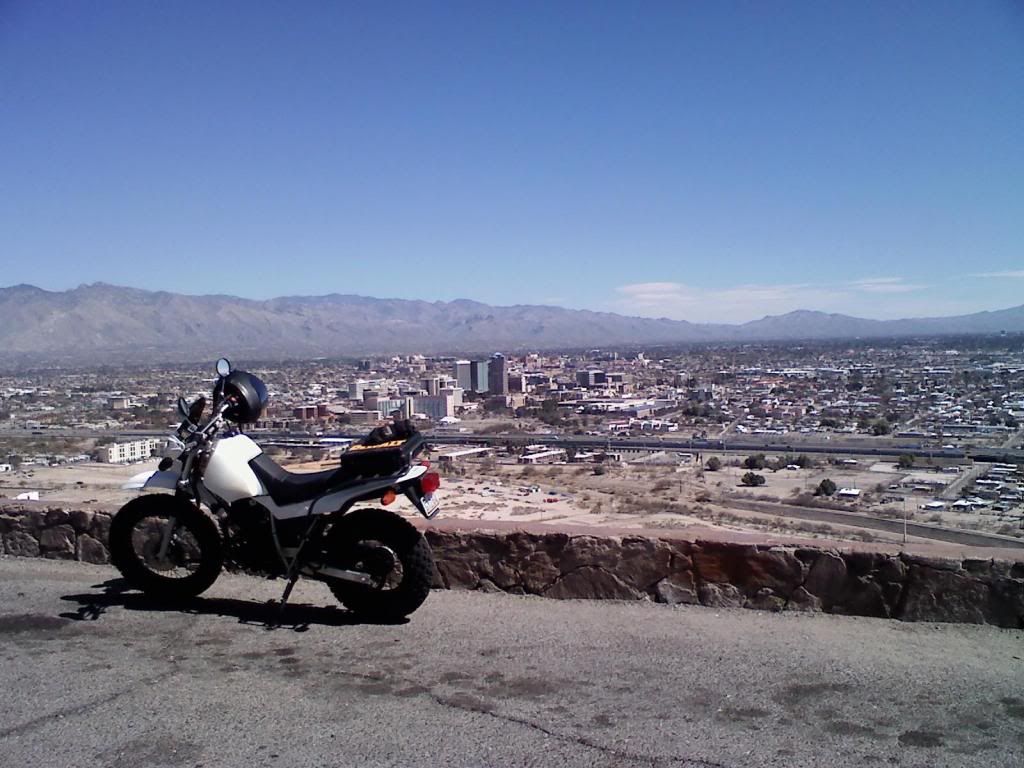 Father Kino founded the San Xavier del Bac mission in 1692. I guess it didn't really work out all that well for the Tohono O'odham in the long run, but it sure is a purdy building!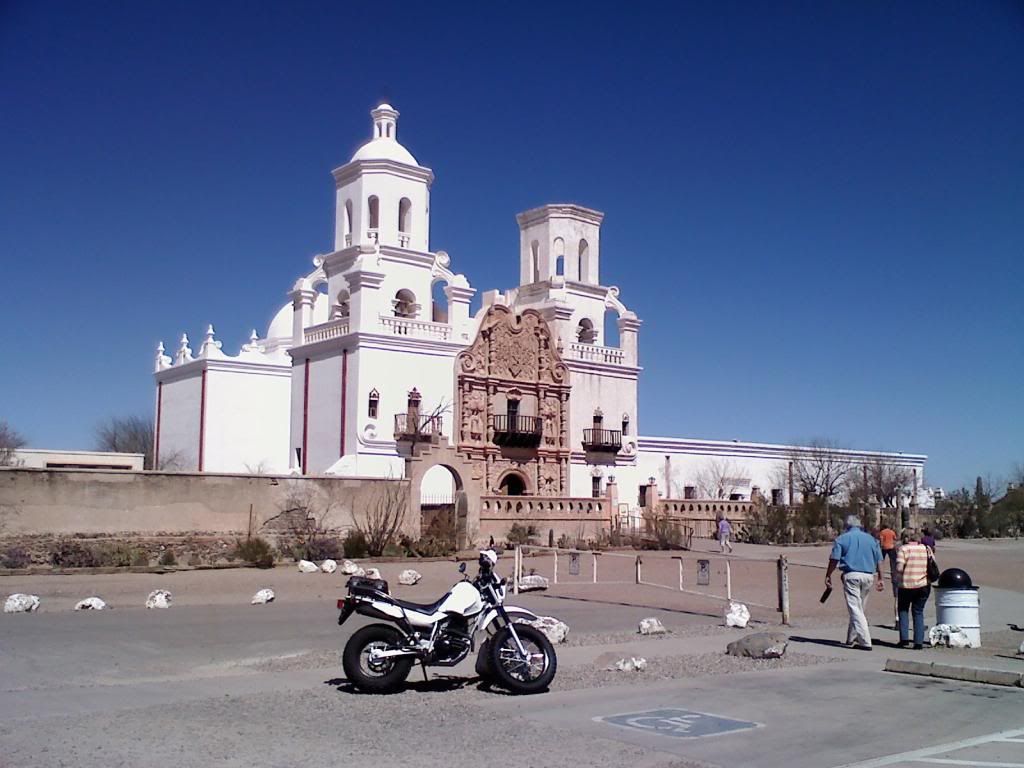 This is on the Reservation, and the vendors out front sell incredibly delicious fry bread. Fry bread is not a traditional pre-Columbian food, but if you ever have a chance to try some I recommend you eat up!
Tucson has lots of neat old Spanish stuff, lots of cool indian stuff, and also lots of really cool Air Force stuff. I never miss the Bi-annual Davis-Monthan AFB open house/air show, the Titan Missile Museum south of town is an amazing cold war relic, and the Pima Air and Space museum has an impressive collection of military aircraft from the earliest examples to the space age.
I swung by to snap this pic by the A-7D Corsair II they keep out in the parking lot.
This is by no means a comprehensive tour of Tucson, just a few highlights from the 65 mile loop that I did today. There were actually lots of cool things I saw while I was out that I didn't see a good way to get a picture of.
Let me echo the advice that got me out on this ride: No matter where you live, there are interesting and historic things to go see nearby!