Discussion Starter
•
#1
•
I finally got my TW outfitted to handle the ride I've been wanting to do since I got it, and as luck would have it I had the privilege of meeting up with a fellow forum member who was interested in tackling the most interesting part of that ride with me. It was nice to meet up with a_frye to ride the playa, this was the first time I've ridden with a fellow T-dubber.
Dos T-Dubs below Dos Cabezas
My trip down to the playa was far and away the fastest dirt riding I've ever done. Cascabel Rd and 3 Links Rd had both been recently graded, and the sand had been scraped out of all of the wash crossings. I was making awesome time, cruising between 45-55mph. I topped out at 60 once just to try it out!
We met up at the access point and rode the playa together. I didn't take any pictures on my way there, but I did document the first 60 miles of the journey in my earlier ride report:
San Pedro Hwy/Cascabel Rd
It was just about 100 miles from my driveway to the playa. Here's the route I took according to my Spot's 10-minute interval check-ins.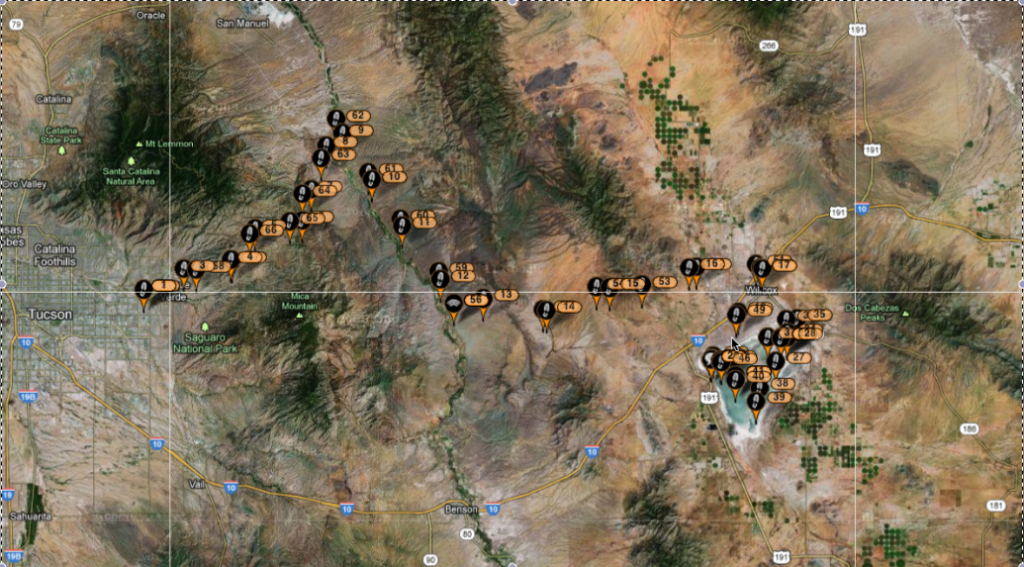 This is the route we rode together on the playa, zoomed in.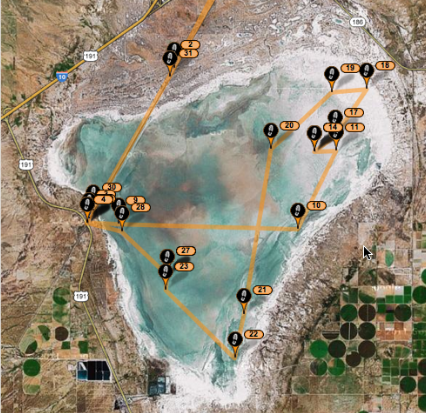 I'm pretty new to the Spot, so I'm plenty open to tips on how to visually represent the data it delivers in better ways.
Got this one of the train heading towards our meetup point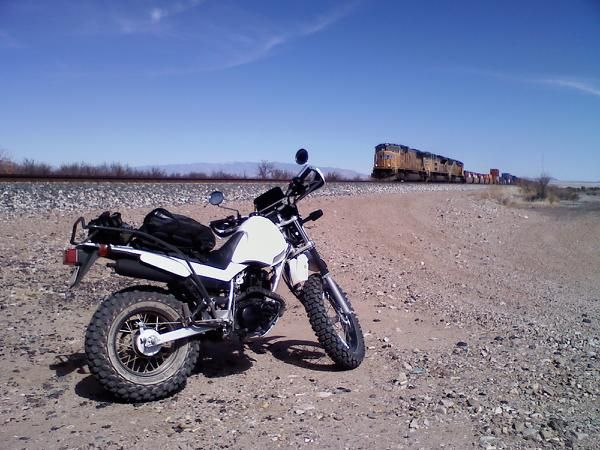 Plenty of room out there!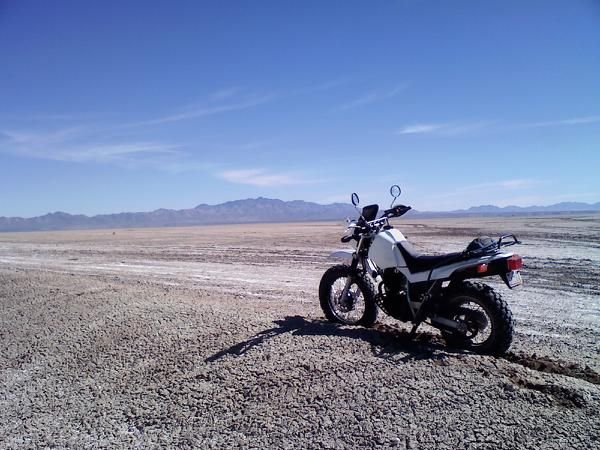 The Eastern edge of the playa has a lot of dunes and other fun features to ride around, through, and over. The surface is pretty solid for a ways but then it gives way to loose sand farther in.
Way out there...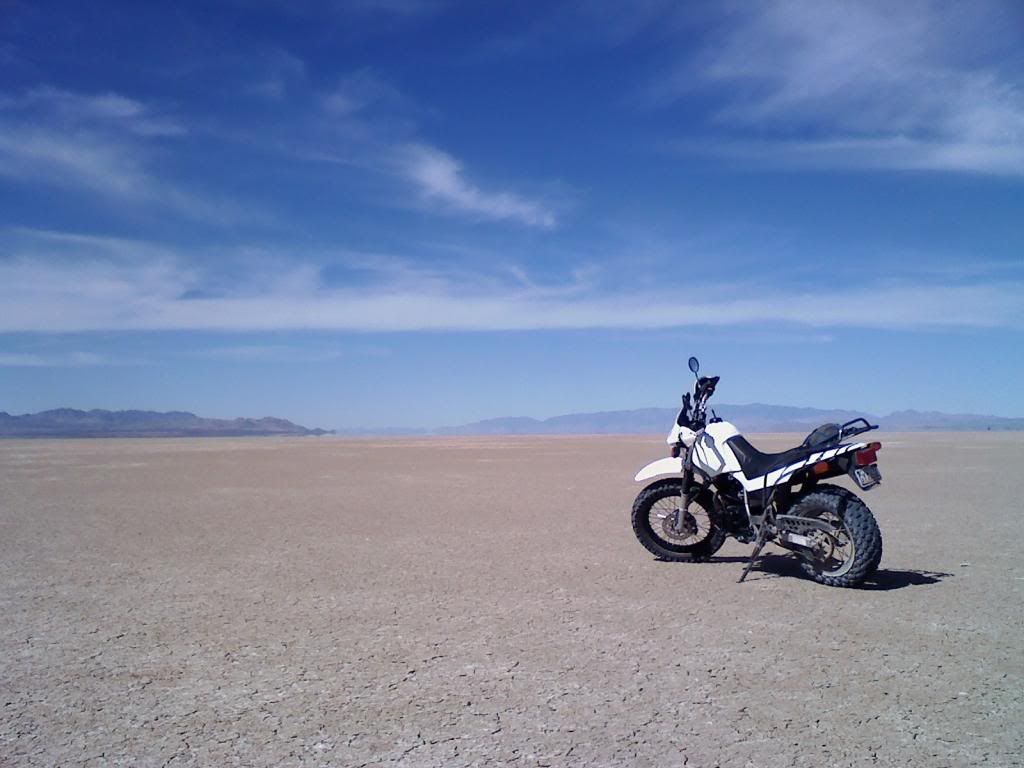 These cylinders are scattered across the playa, I was scratching my head about them until I remembered reading somewhere that they are old water wells. And yes, the playa will eat your kickstand!
The playa was awesome, it's hard to describe how vast it feels when you're out on it. But, I wanted to try and get back to Tucson before dark so it was time to head out. I did stop to take some pictures of the beautiful country down around Willcox and 3 Links Rd.
Cont'd below