I used to have a 12 volt socket with a usb converter in it that I would use to charge my phone. It was OK for that, but it did not put out enough of a charge to power my tablet. So I was looking for an alternative. I bought a couple of Tusk 2 usb plugs, and they were pretty good but kind of large and I decided not to use them.
Then I bought a new Garmin Montana gps. My old 60cx was powered from the bike with a dedicated cord that plugged into it. One of the good things with the Montana is that it has a powered, LOCKING mount.
But then I realized that the mount required direct wiring to the bike, so I would not be able to swap the mount between bikes. Bummer.
I came across a thread on ADVrider. Someone used a sae plug from a batterytender to power the mount. Bingo. This is what I did.
I got a few battery tender pigtails, and bought some fairly heavy lamp cord to minimize the volt loss with the added length.
I cut and spliced the pieces. Soldered and double shrinked the staggered joints. Ended up making it 56 inches long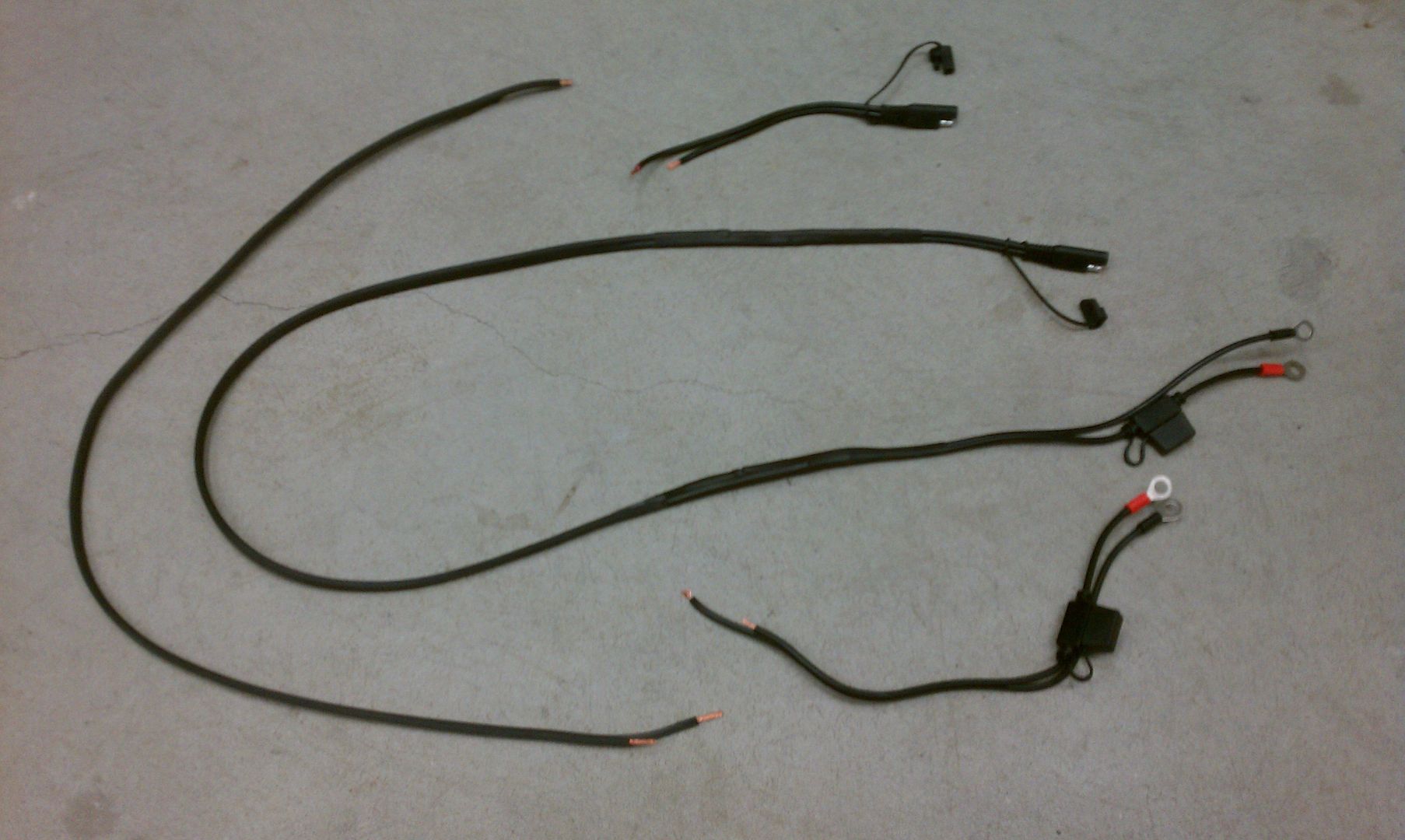 I then removed the battery tender pigtail and the Gps charge cord that I had and replaced them with the new, longer cord. I ran it up to the dash area and left a bit at the end.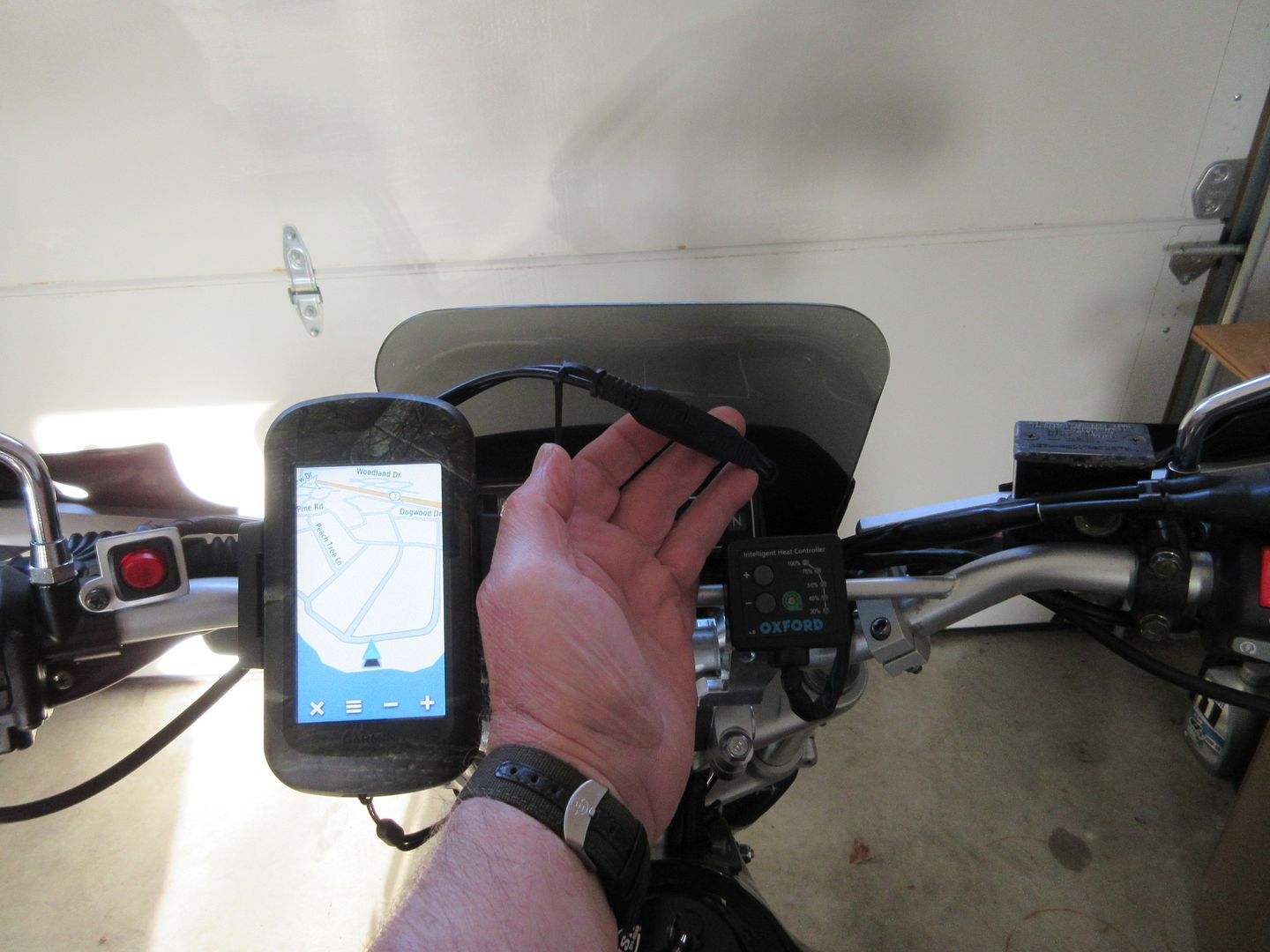 Rewired the Gps mount with an Sae plug. But I also got 2 Deltran Battery Tender accessories. The Gps has a rechargeable battery, so I can run it disconnected for a while.
Then I can charge my phone with the USB plug. It also puts out a higher charge so my tablet will charge too.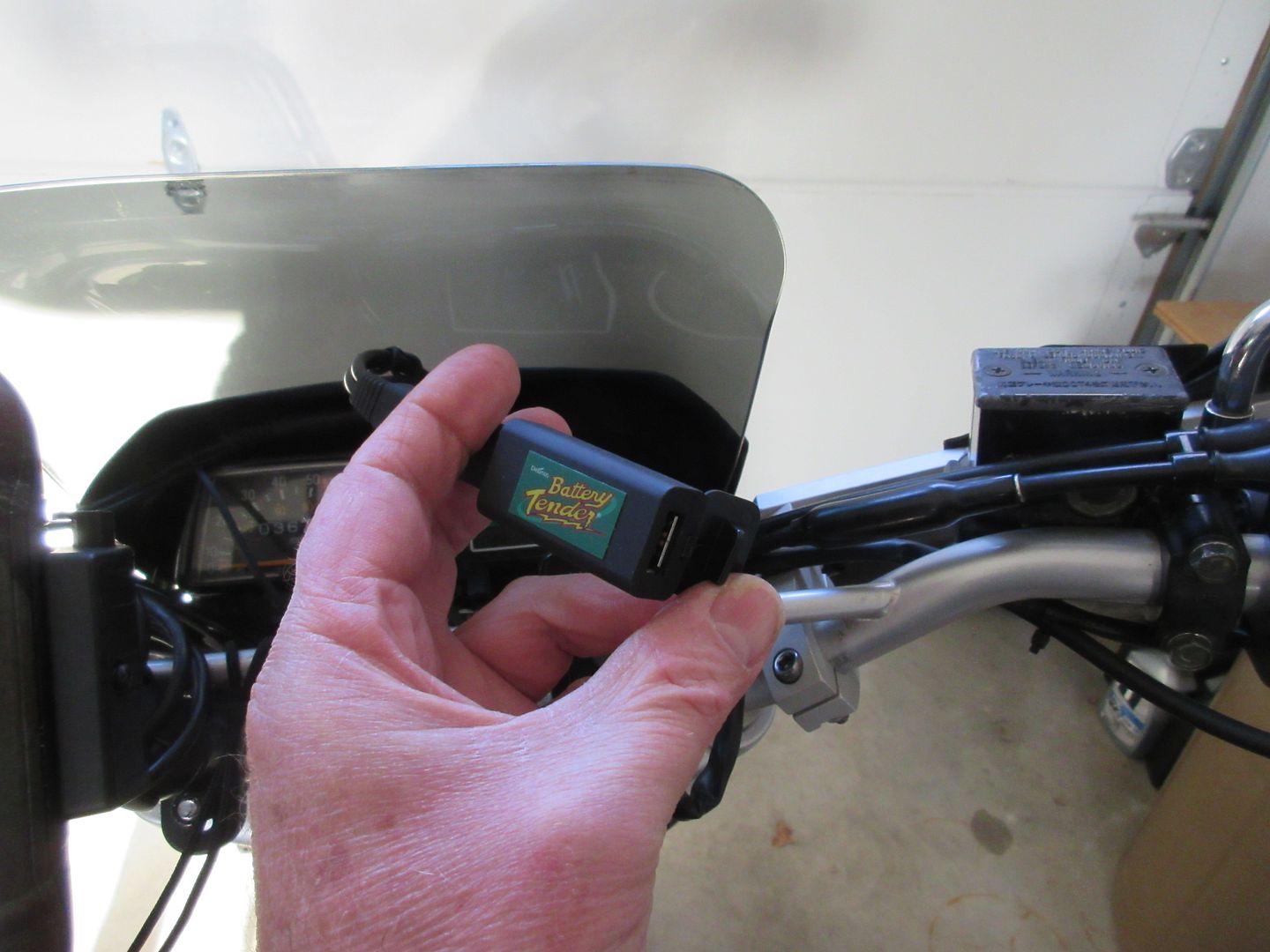 I also can plug in the Voltage meter ( I also did the same on Lynn's bike so she can check her charge status while she's running both her heated grips and her auxiliary lights at the same time !!)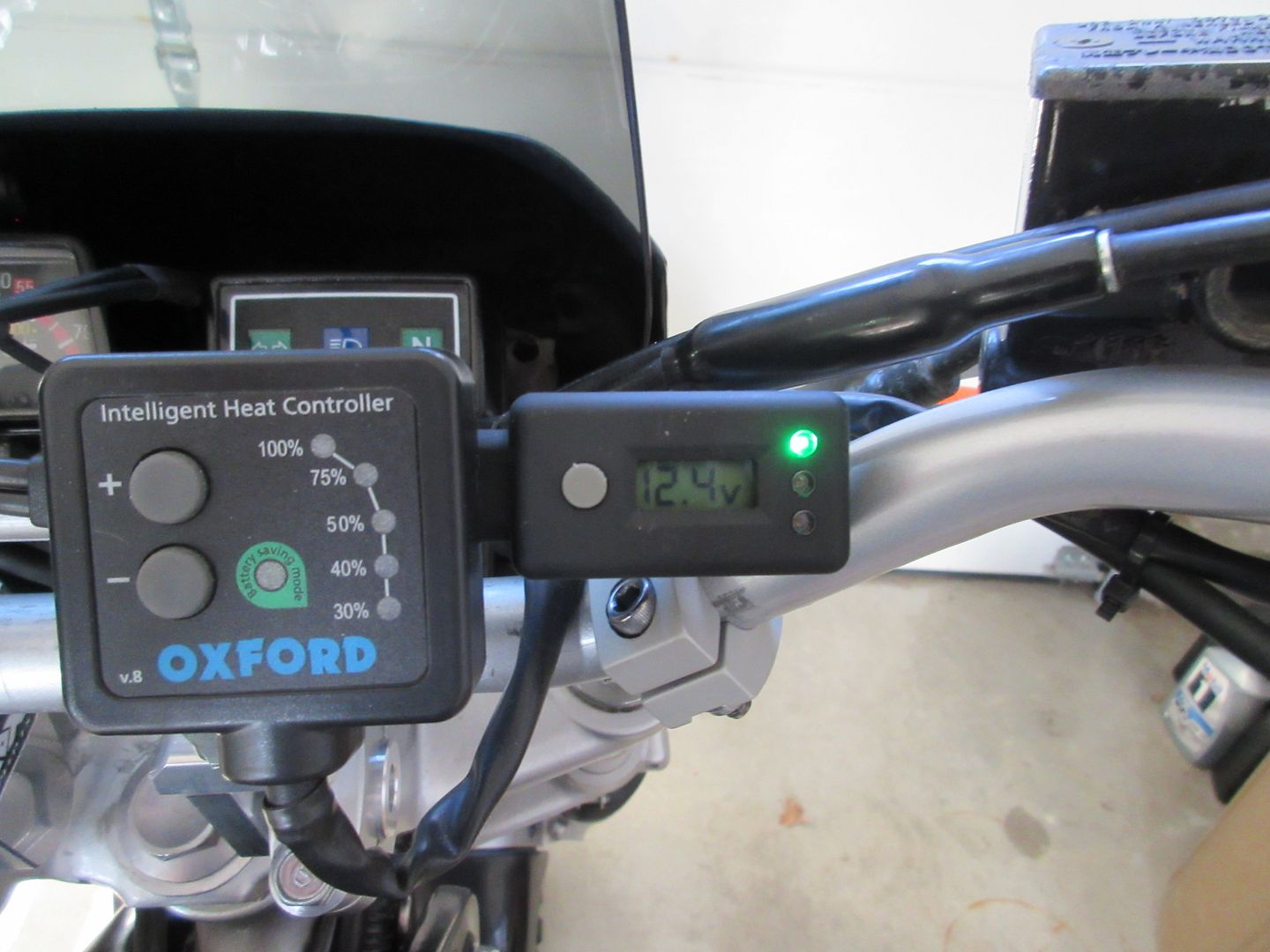 Its also a good, accessible point to connect the battery charger when I use that. The only downside, as Fred pointed out, is that the volt meter does not work with lithium batteries.
I have Shorai batteries in 2 of our bikes- so the voltmeter won't work with them. The 2 I have in RI still have wet cell batteries so those can use it. I'm pretty pleased with the result because it removed a bunch of things connected to the battery, and still powers all my stuff.