Discussion Starter
·
#1
·
sorry it took a while longer for me to put this up, thanks for all the entries
which photo do you like best?
Voting will last till sunday Oct. 10th
TW2007
Ride on Wheeler Peak-Great Basin National Park
Tony
I have posted this picture before but it has been a while and I can't find any other picture with my TW and a sign in it.
This is Saratoga Gap, the intersection of Highway 35 and Highway 9. Highway 9 has a lot of rice rockets on it every weekend and if you search on YouTube you can find some videos of it.
It usually snows right here about once or twice a year and the snow lasts maybe for a day or two. As you can see in the picture it is melting really fast. The day I took this picture I think I was only wearing a sweat shirt which was comfortable while riding in the sun but a little cold in the shade. I put a link to Google Maps below the picture if anyone is interested in getting an aerial view.
Mike
This is a photo of Schnitzer Steel in my hometown. They have been in business since 1906 and are a global leader in the steel industry. I don't think the sign is that old though.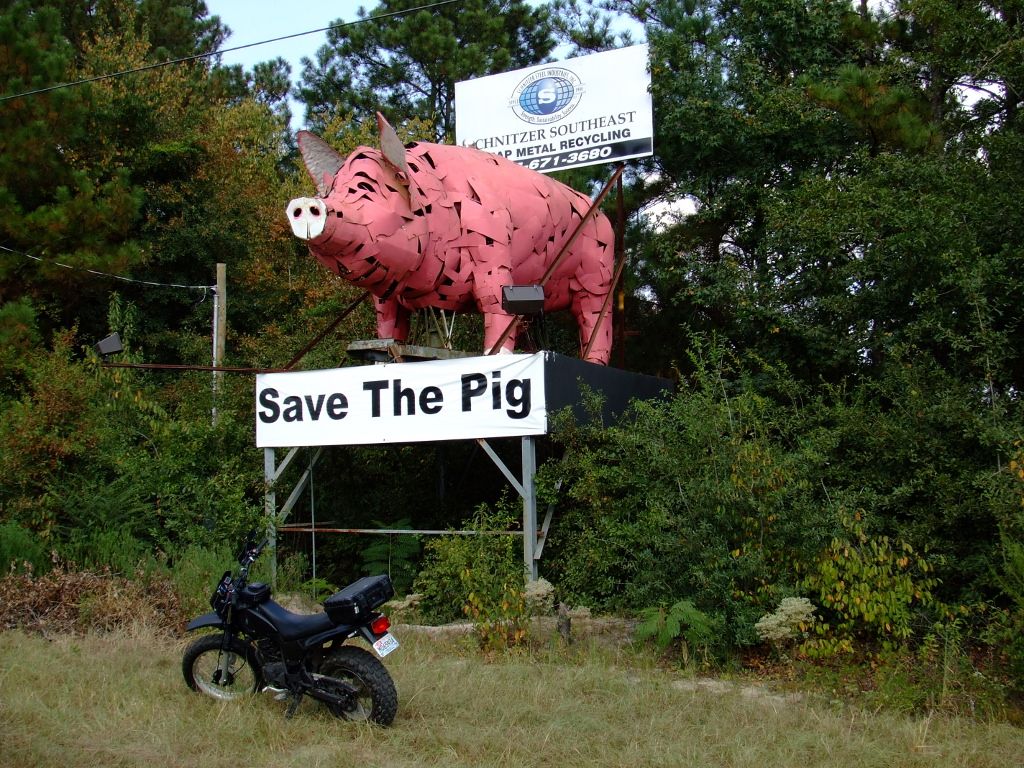 disenfranchised
Rhodetrip
The lovely Mrs. Trip and myself out for a ride. "Eat Me Acres" is in Foster, Rhode Island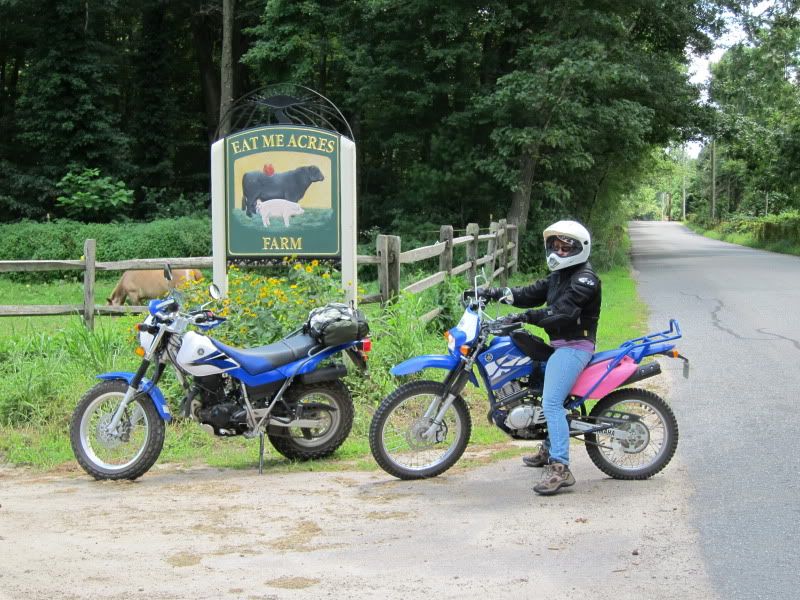 betopimienta
this one needs no explaining , keep away or be blown up!