Discussion Starter
•
#1
•
Well, not really.
As I came out from getting ready for the day...whatever that means these days (laid up in cast), the kids had the finger paints out and were making pictures.
As they became less interested in the activity, I noticed there was a lot of paint left over. Grabbing a lightly used piece of paper, my daughter screams at me saying that that is hers.
Ooops.
My wife graciously offers me a fresh piece.
As I am dotting a sort of circle, and then another, the wife just kid of sighs...."What's wrong with you?"
With just kind of a smirk, I look up and ask "what?"
The lack of advanced colors and the 1/2" brush do rear their head, but a little colored pencil help to distinguish the shape.
Although she said it looked good, I could hear her contempt in her voice.
The little bike may have broke me (actually, I broke myself) but my admiration for it has not been shaken.
Sooo, I headed out for a quick ride.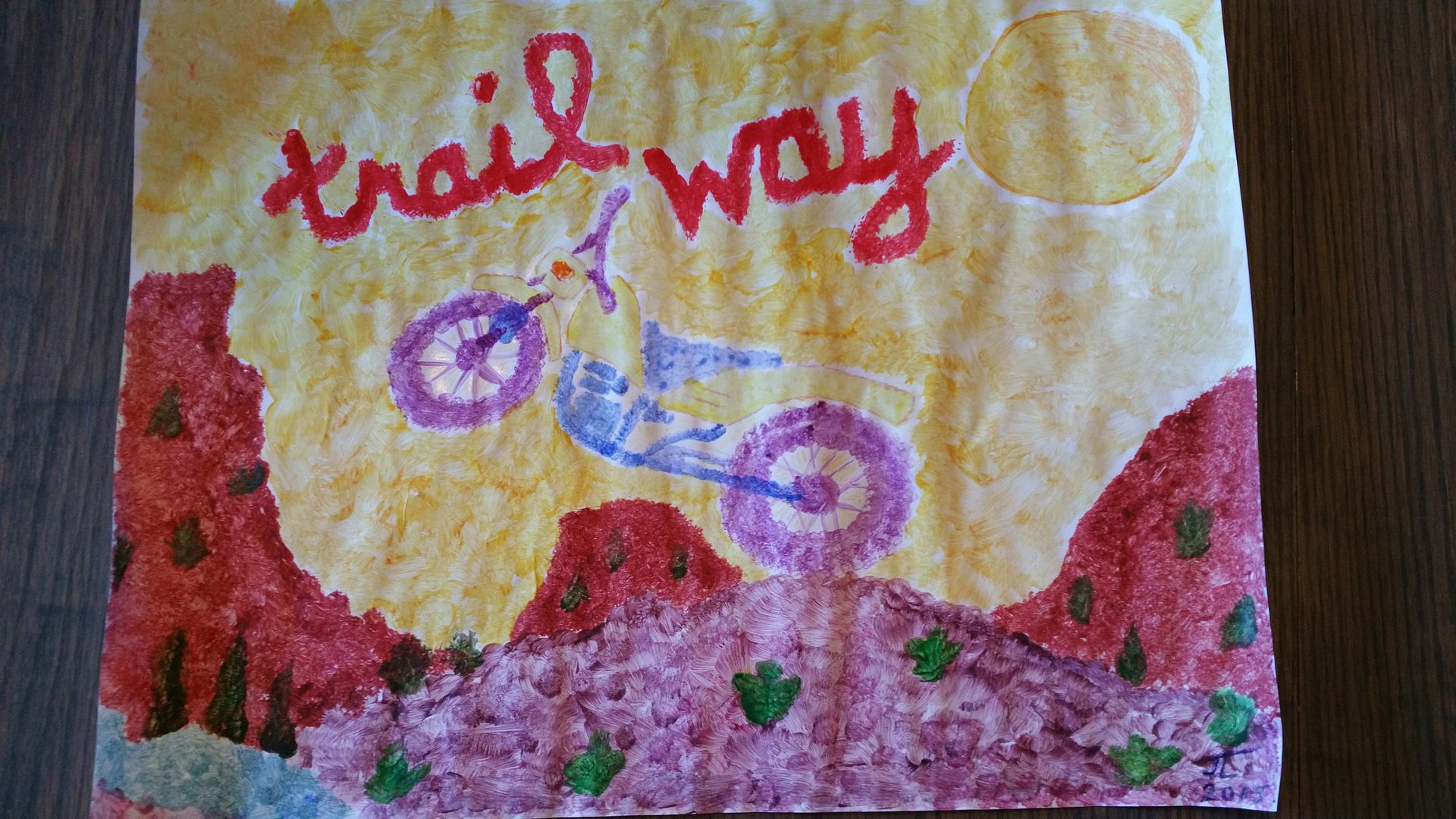 It was a good day.
I ain't proud.
:booty: