Discussion Starter
·
#1
·
Hi, longtime lurker here. I picked up a 96 tw200 in November and have been fixing and setting it up to best fit my needs. I have benefited greatly from the information on this site and thought I would show some of what I have done. Here's hoping the pictures work.
When I picked it up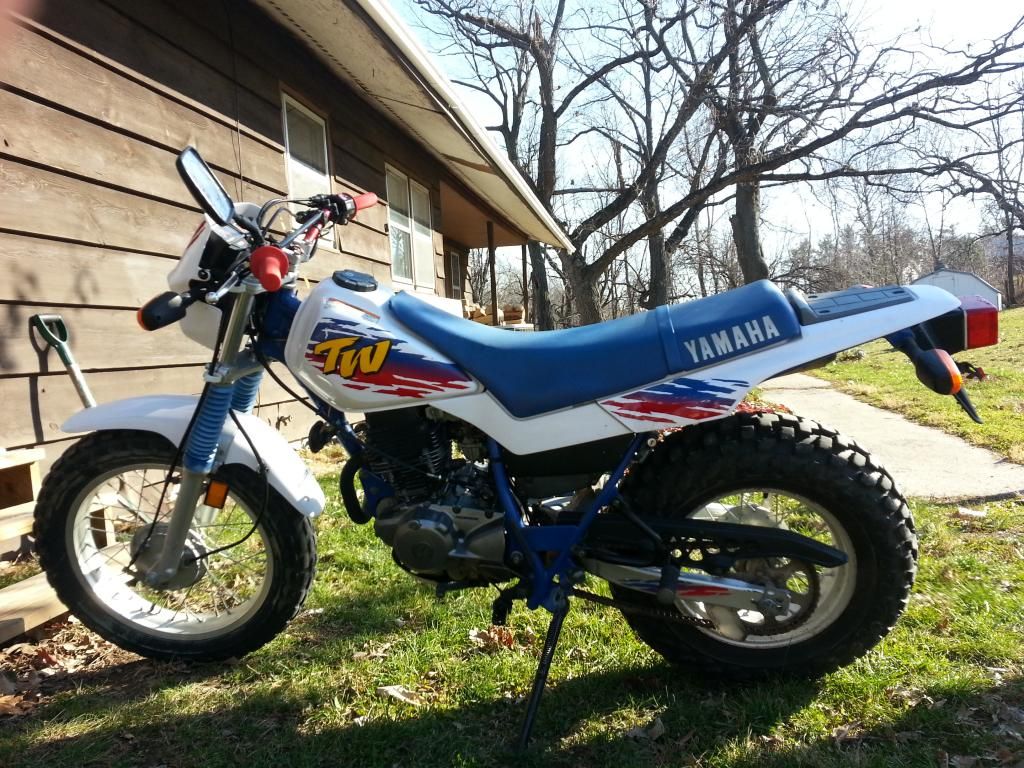 After repairs and upgrades.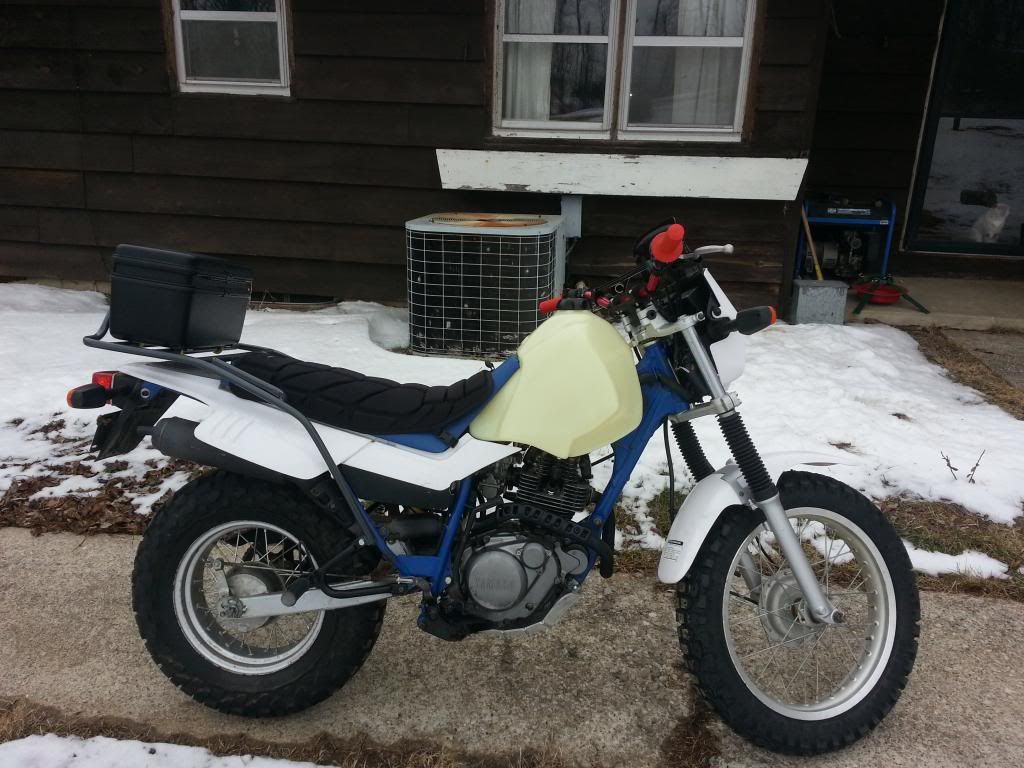 Some of the repairs and upgrades I have made include:
New tires and tubes
Cleaning carb/new needle and seat/new petcock
Wheel bearings/new brake shoes/cable
New sprockets and chain, output shaft bearing and seals
Steering head ball bearings upgrade. (Highly recommended)
R&R forks - seals, boots, fluid etc... Also plan to drill and tap drain holes at a later date.
Adjust valves
Skidplate and handlebar riser - thanks procycle
Clarke xt350 4 gallon tank.
Relocated rear turn signals rearward and inward
12v accessory outlet
Cyclerack and jimbo shield (of course)
I'm sure there is more but it escapes me now
I will try to post some more pictures in a day or two of a luggage system I have been setting up for a trip I am planning for this summer.
Many thanks to all that have shared their knowledge on this site.