Discussion Starter
·
#1
·
While I've been quite satisfied with the Jimbo screen, I decided to try a larger screen during the winter. I had this old spitfire wind screen from a previous bike and decided it could be made to fit.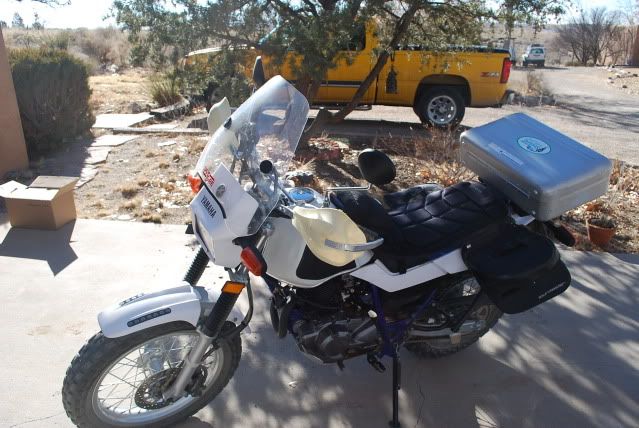 I probably can tilt it slightly forward from where it is now and gain a bit of height. Its top edge is now 14" above the cross bar on my bars (thats with a 3/4" - 1" riser). It does seem to deflect much more wind from my chest but its hardly a full wind screen.
Heres a view from the back side.
I'll need to ride it a bit with the face shield up to judge the true advantages or lack thereof. Tom