Discussion Starter
·
#1
·
Thanks to Tinman Tim's ingenuity, we now have a great option for mounting soft bags on the TW. These Wolfman Expedition Dry Bags are absolutely water and dust proof due to the welded, roll top construction. I don't see why Tim's racks won't work for other brands of soft bags as well, but you're on your own checking the details.
Tim's racks arrive via Priority Mail. I think he's competeing with Cycleracks to see who can use the most bubble wrap and packing tape to wrap an unbreakable metal object. After 4 hours of removing it, and 3 knife wounds, I finally got the parts unpacked. I'm going to install these on Mrs. Trip's TW, that has been lowered with a V-Star shock, and has had the seat cut down.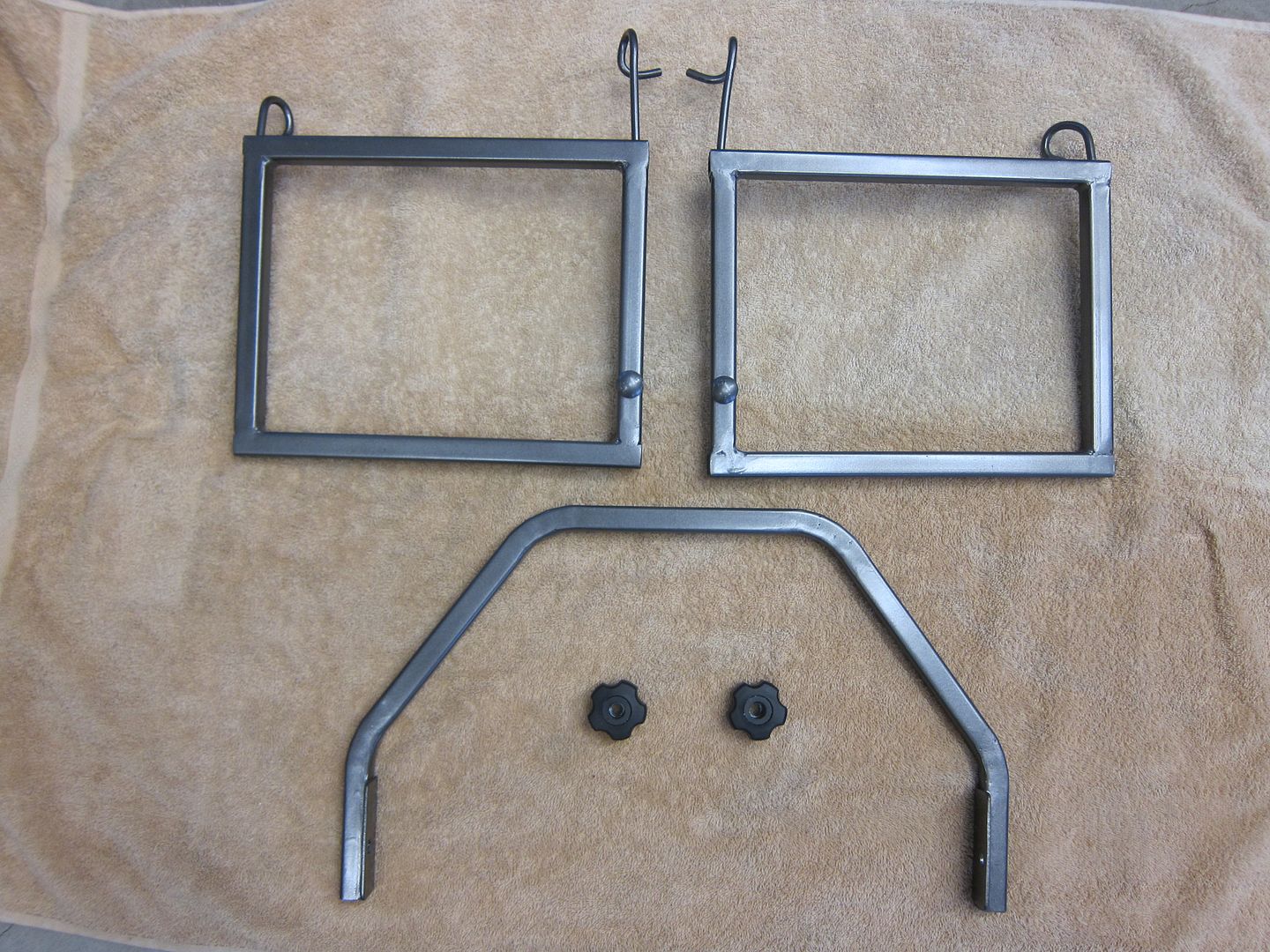 They are all nicely welded and painted to match the cyclerack. Left and right hoops, crossbar, and 2 knobs.
You start by hooking the side hoops over the cycleracks side and around 2 crossbars.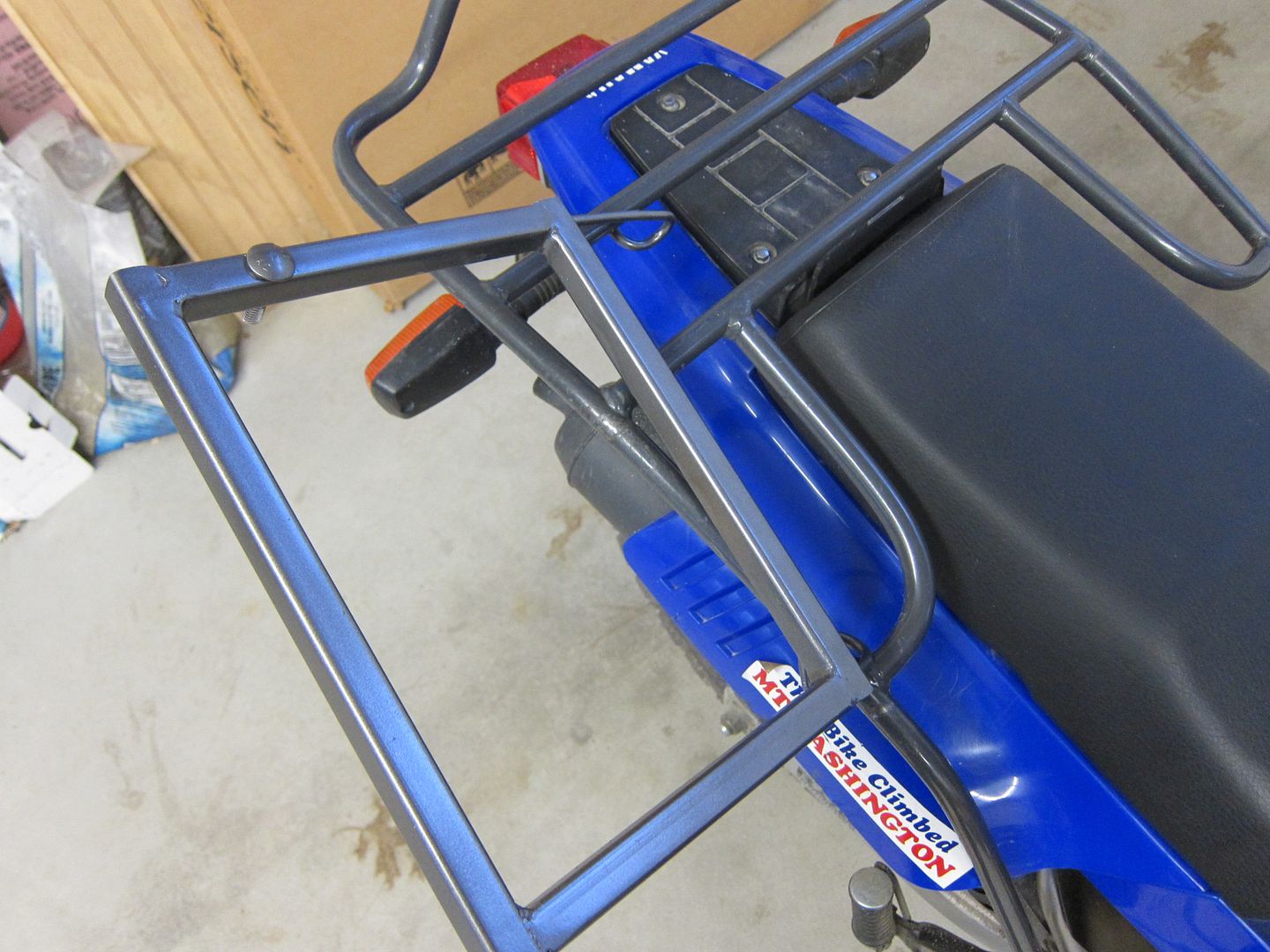 Then it just swings down into position.