Discussion Starter
·
#1
·
Hi all,
Im brand new to the forum, and I am trying to do something abit unuasual. Let me explain..Back in 1989 I picked an 89 Xt 350 off the showroom floor as my first "new " bike..I was in close debate;between, the XT and the TW (both were red/white in color) I was 15 yrs old at the time and the TW was lower to the ground and fit me better,while the XT was much taller and hopefully..I'd grow in to it..I went with the more powerful 350 and went on with growing up...
the Xt broke down to the point that it had a siezed motor and I became more interested in car as I grew up..and sold the Xt for peanuts.
So, after getting married an having my first of three kids..I brought up the idea of having an enduro again to my wife..She responded with..reminding me how dangerous they are to be ridden on the streets and that if one day we ever had a large piece of property..that I could have one.. Well, early this December..we moved into a home that sits on 5 acres of cleared land and is in an equestrian community..So, for xmas..I asked for the exact model that I once had ( 1989 XT350). My wife found a motorcycle mechanic that located one..and then drove from Florida to South Carolina to inspect it and purchace it..and deliver it on xmas!
So, it didnt come with passenger footpegs and couldnt take her for a ride on xmas..but, I scored a set from ebay..and took her for a long ride in the woods..she loved it and expressed an interest in learning to ride..well, the xt is too tall for her..so, I got it in my head to locate a 1987-88 red and white TW200 for her and give it to her for Valentines Day..
(Like this one)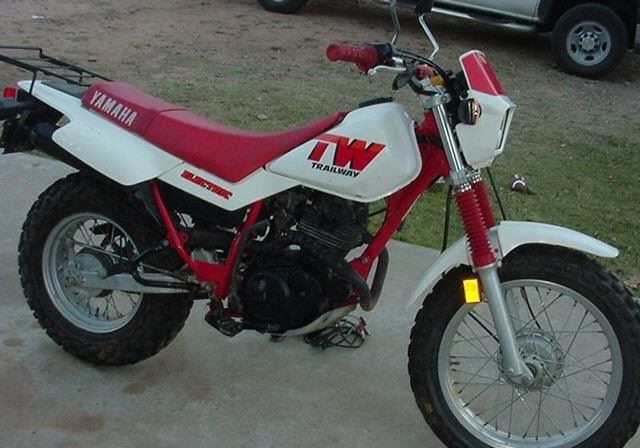 I found an 87 TW but, it was so far away..and the shipping companies were running behind because of snow storms..I would never get it in time for Valentines Day..So, I found a 2006 locally yesterday..and want to swap all the body parts to recreate the white/Red.So, if anyone has "like new" parts..I'll buy or trade the 2006 parts..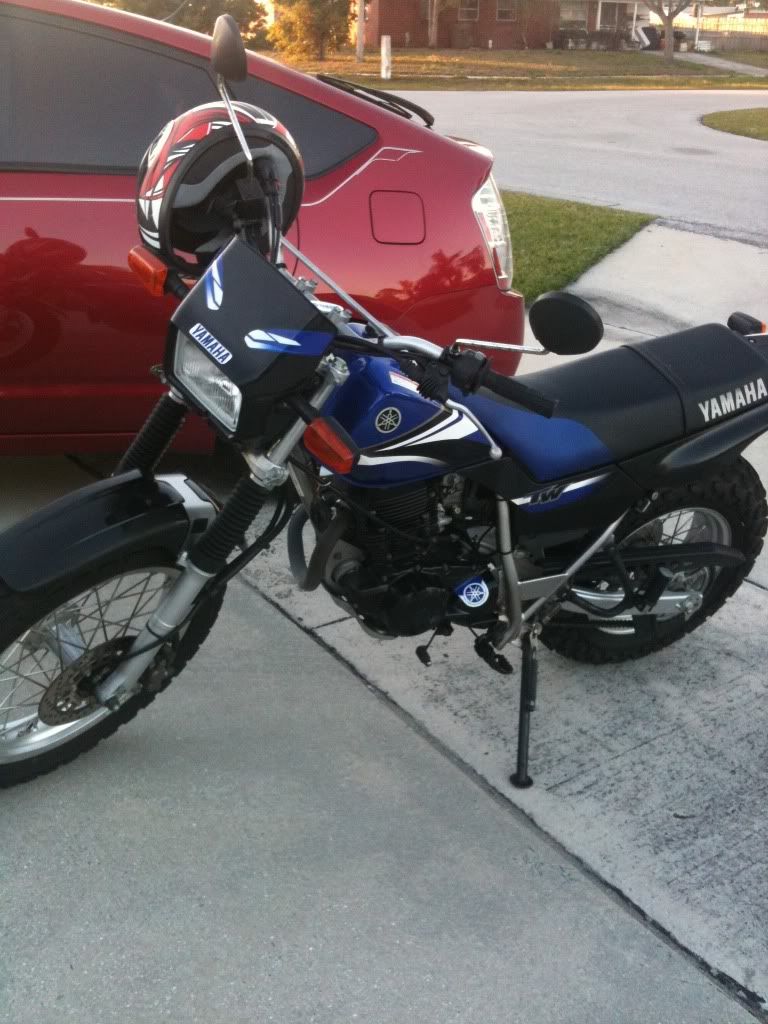 I especially need the gas tank...
Thank you!!