Discussion Starter
•
#1
•
Hi.
Have two TW200s for sale. They have been used for a bit of a USA trip, and we're flying out of the country from Fort Worth around the 10th of November.
They're a 1991 (will have around 11,000 miles on it), and a 1988 (will have around 12,000 miles on it). Consumables on both bikes are good. Overall, the 1991 is in better condition.
Both registered in my name, in Vermont.
If someone wants them with the extras, cool. If not, I'm planning on selling them separately, as I figure we'll get a few more bucks. They both have rear cycleracks (and pannier guards), hand guards, wider foot pegs and the 1991 has an oil cooler, upgraded bars, bash plate and rear spring.
Both run well, but the 1988 has a couple of minor issues (minor oil leak from countershaft seal - or it may be fixed, have all parts), left turn signal doesn't flash and the key doesn't always turn the bike off (turns lights off), but kill-switch works. The 1991, out of the two, is in better condition.
Happy to answer any questions. Expect to be in New Mexico around the 20th of October, then rolling to Texas from there, if they haven't sold. Ideally, I would like to sell them both together.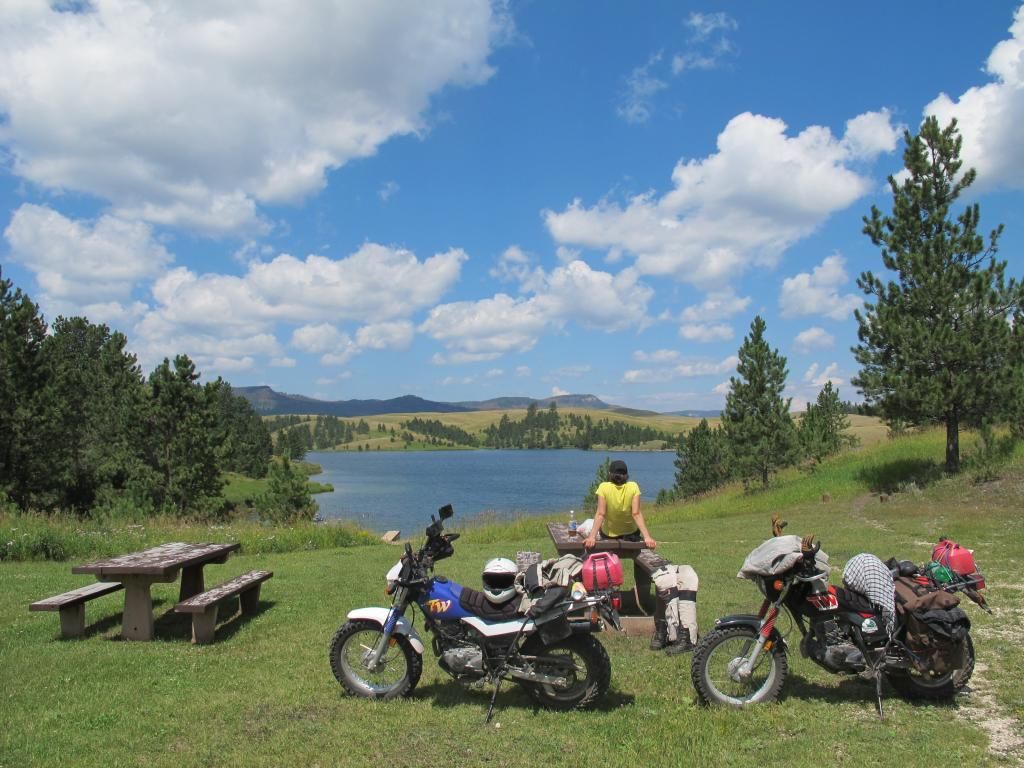 Will try to find better pics soon.
Not too keen for much negotiation at this stage, but with all the extras would like $2500 for both.
Oh, and if you want the bike's background, they can from forum member GaryL and you can look through his posts to find may answers.
Thanks!
Rob.