Discussion Starter
•
#1
•
For the last year or so I have been looking for another TW for a Catamount type of project. Occasionally, I would post the following ad on the local craigslist, fishing for a good deal:
Wanted - Yamaha TW200 TW 200 Project Bike or Parts Bike



Do you have a TW200 that you don't ride or one that needs some work?

I am looking for any year Yamaha TW200 project bike or parts.

I am interested in either a complete bike or a parts bike. Bike does not need to be running or registered. Let me know what you have.
Most of the time I would get no responses, however this time I think hit the jackpot! Yesterday I picked up the following two bikes:
Bike #1
1987 (Yeah I know all about that year, but would you have passed up this bike?) with 3,362 miles. Looks even better in person than the pictures show. Has been sitting for the past 6 years and will need a new battery and some tank/carb cleaning before I try to start it. Paid $500.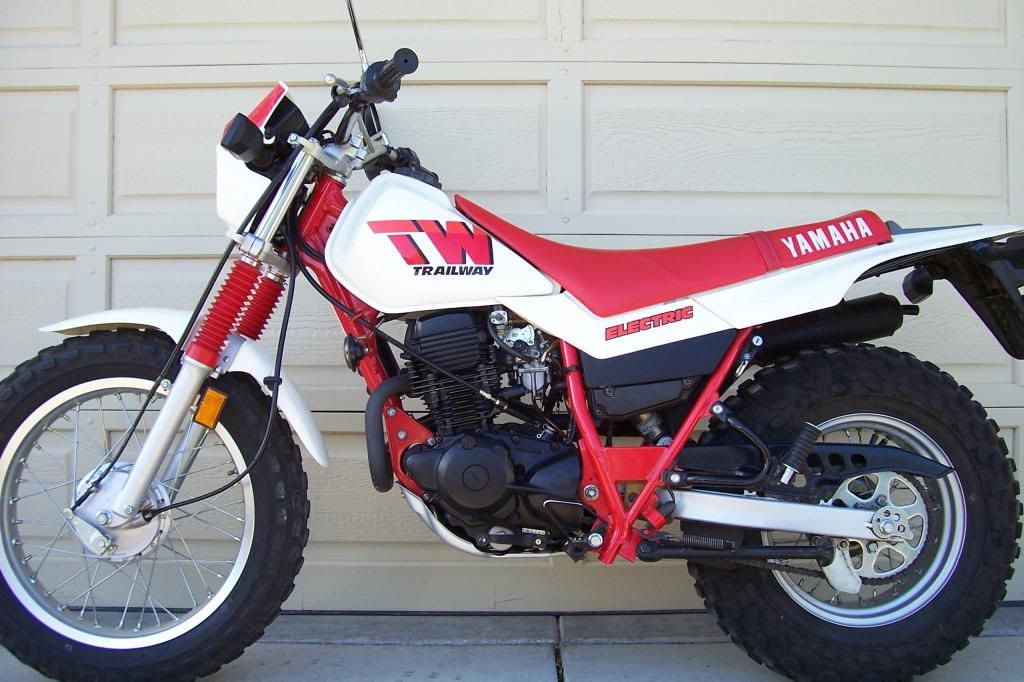 Bike #2
2003 with 2,622 miles. This bike has spent at least a portion of its life outside in San Francisco and is a little rough. A previous owner shaved the seat down and did a poor job of painting parts of it, presumably to cover up rusted areas. Everything works on it and the bike runs great. Paid $950.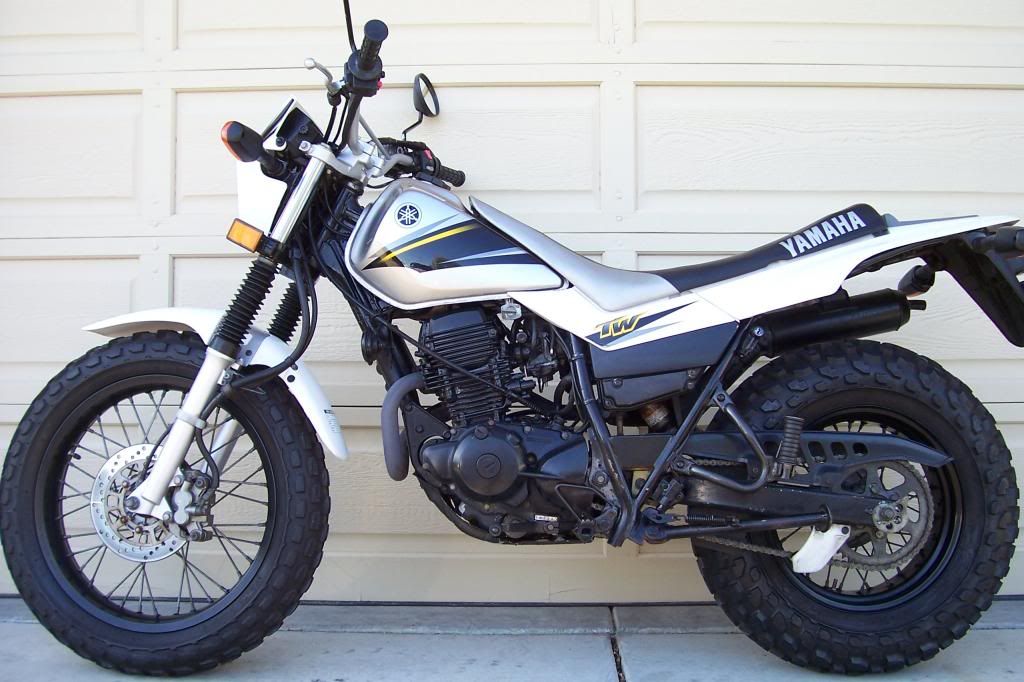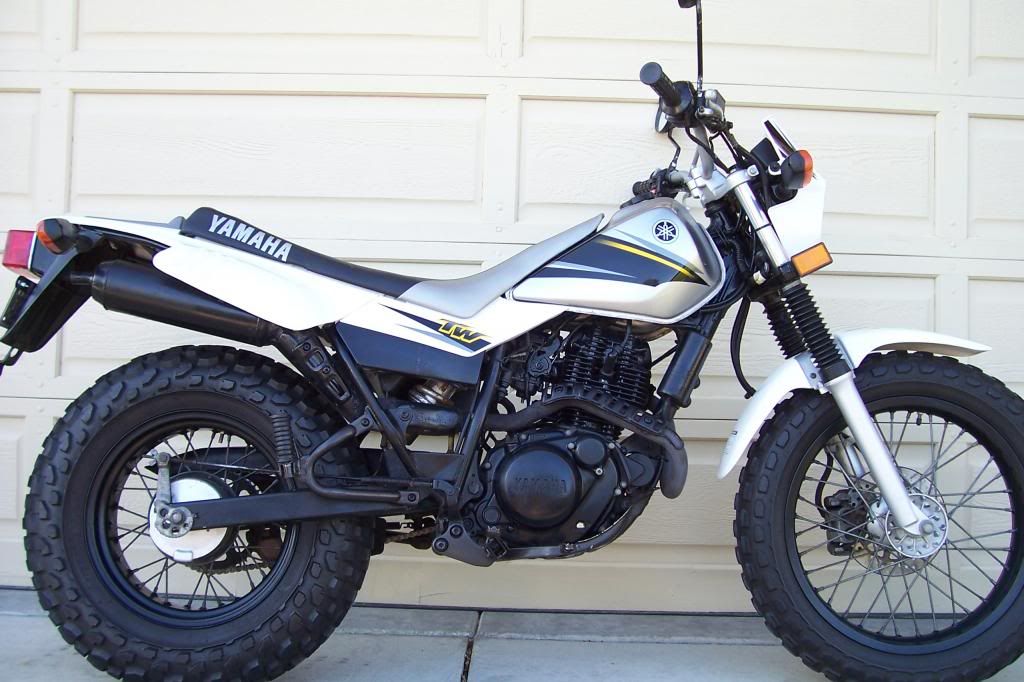 Counting the one that I gave to my son, these bikes bring my current inventory up to 5 TW's (plus a Harley Softail, Honda XR650L, Suzuki DRZ400SM and a Rokon).
I don't think I have a problem, really I don't.